News
Andrew RT Davies accused of hypocrisy after Nicola Sturgeon tweets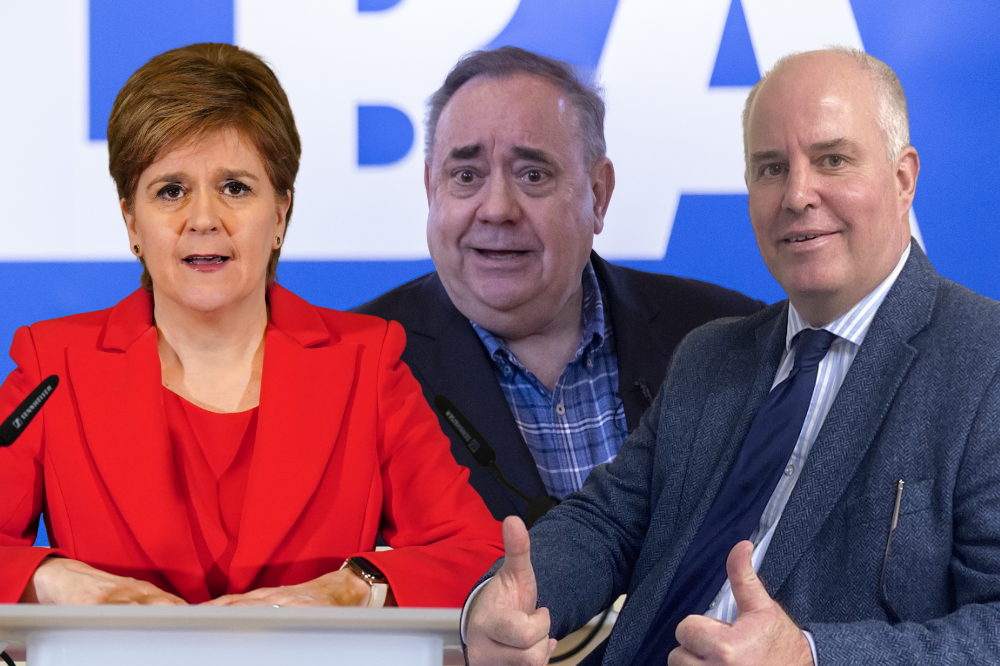 Andrew RT Davies has been accused of hypocrisy after posting on social media about Nicola Sturgeon stepping down as Scotland's First Minister.
In a Facebook post, the leader of the Welsh Conservatives said: "I profoundly disagree with Nicola Sturgeon's politics, but even political opponents should be able to recognise the impact she has made.
"I wish her and her family well in the next chapter of her lives."
The same message of support to the SNP leader appeared on RT Davies' Twitter feed but an hour before, he posted a Gif of a woman in a pink dress shaking her chest and dancing with the caption reading "Alex Salmond right now".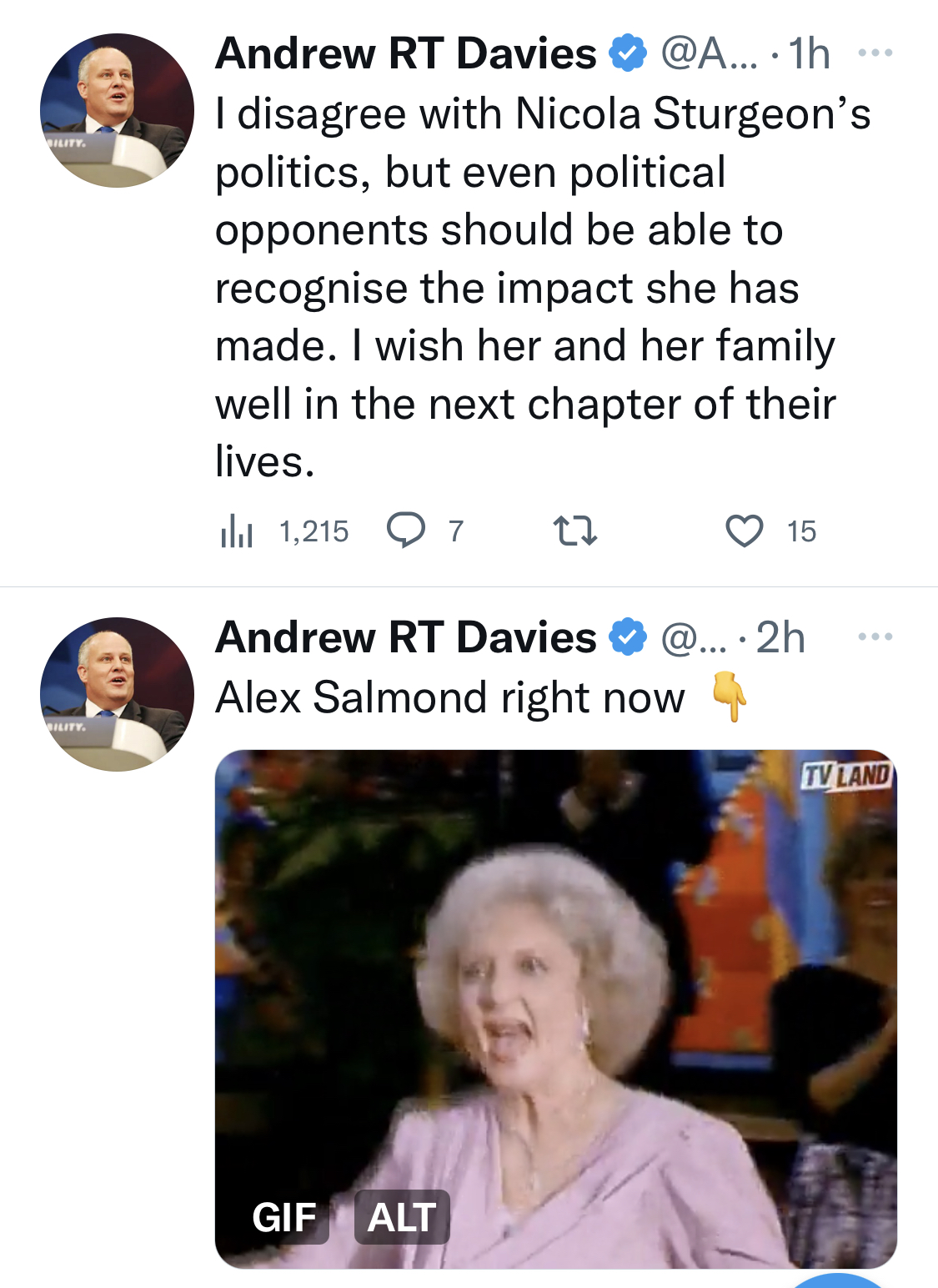 One Twitter user sent a screenshot of both Davies' Tweets with the caption "hypocrisy at its best".
Earlier this week, Davies had to confirm on Twitter that his account is legitimate and not a parody account after posting a bizarre Valentine's message which read "Roses are red. Violets are blue. Stop being woke. It's not good for you!" followed by a heart emoji.
In 2017, the Welsh Tory leader compared Nicola Sturgeon to Donald Trump in a scathing attack claiming she wanted to build a "wall" between Scotland and the rest of the UK.
Back then, the SNP leader was pushing for a second independence referendum and RT Davies compared her ambition to Trump's previous plans to make Mexico pay for a wall along the US border.
Andrew RT Davies said: "I do understand why the media get excited every time Nicola Sturgeon opens up her mouth and she talks about independence but at the end of the day she's a nationalist and she will talk about independence because that's why she went into politics.
"In a perverse way, Nicola Sturgeon will be building her own Trump-type wall between England, and between the United Kingdom and the rest of Scotland but it will be the Scottish people who will be paying for that wall if she gets her way and that will be a tragedy for the Scottish people and it will be a tragedy for the United Kingdom if it breaks up."
Nicola Sturgeon announced her resignation after eight years as First Minister at a press conference on Wednesday and said she believes "time is now" to stand aside.
The longest serving – and first female – First Minister denied reacting to "short-term pressures" after a series of political setbacks and said she will remain in office while the SNP select her successor.

---
Support our Nation today
For the price of a cup of coffee a month you can help us create an independent, not-for-profit, national news service for the people of Wales, by the people of Wales.