News
Andrew RT Davies accused of using vulnerable asylum seekers as 'political footballs'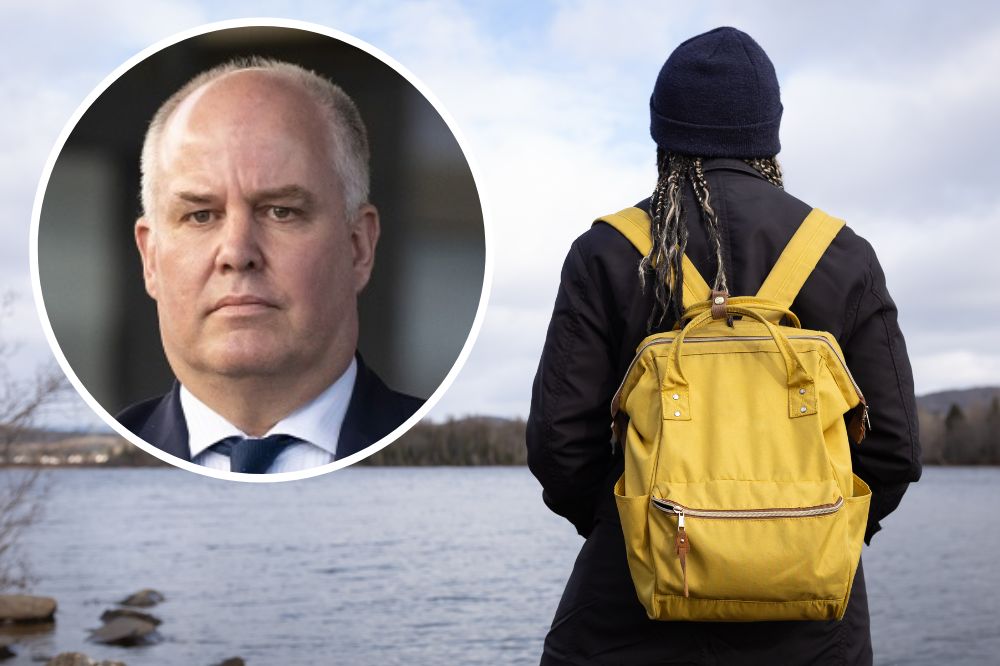 Emily Price
The Welsh Refugee Council has accused the Leader of the Welsh Conservatives, Andrew RT Davies of using vulnerable asylum seeker children as "political footballs".
The charity has said that the Welsh Tory leader's "inaccurate" comments on a Welsh Government pilot aimed at supporting young care leavers are "harmful" and "wrong".
The Welsh Government launched the Basic Income for Care Leavers scheme in July 2022 offering young people leaving the care system £1,600 a month for the first 24 months of leaving care.
Mr Davies has regularly aimed criticism at the scheme which he has described as "extreme" since a newspaper report on the pilot first appeared in the Sun back in April.
The scheme only focuses on the category of care leavers and includes a small number of unaccompanied asylum seeking children who were looked after by a local authority up until the age of 18.
Although the Welsh Government has never disclosed how many young asylum seekers leave care on average every year, a source told Nation Cymru that the number is "a very small proportion of those taking part in the pilot".
Mr Davies often describes the £1,600 payment as a scheme for 18 year old migrants and but does not give any context to the fact the pilot is for all eligible young people leaving care.
Last week, Mr Davies posted a clip to Twitter of his recent interview with ITV's Rob Osbourne in which he described the scheme as a "pull factor" for "illegal migrants".
After the clip appeared on the Welsh Tory leader's Twitter, the Welsh Refugee Council offered to have a conversation to help inform him of the issues faced by refugees and asylum seekers in Wales.

"Wrong"
In a statement, the Welsh Refugee Council said: "Politicians' words matter, and Andrew RT Davies' claim that asylum seekers arriving in Wales will receive £1,600 from the Welsh Government is inaccurate, harmful, and wrong.
"Rather, only unaccompanied asylum-seeking and refugee children (UASC) leaving care are eligible for the Welsh Government's basic income pilot scheme and Andrew RT Davies' claim is deeply misleading.
"Unaccompanied asylum-seeking and refugee children (UASC) are some of the most vulnerable refugees, with many fleeing war and conflict from countries such as Sudan and Eritrea.
"Children should never be political footballs and we find Andrew RT Davies' framing of this issue deeply distasteful and damaging.
"We have not heard back from Andrew RT Davies or his team, but we are always happy to talk to politicians from all political parties and inform them about the work we do and the needs of sanctuary seekers in Wales."
Nation Cymru contacted Andrew RT Davies for comment and he said: "To the best of my knowledge, the Refugee Council have not contacted me formally to request a meeting regarding this. I do not consider informal Twitter posts to constitute formal meeting requests."
A Welsh Government spokesperson said: "We believe that care leavers have a right to be properly supported as they develop into independent young adults. Too many young people leaving care continue to face significant barriers to achieving a successful transition into adulthood than many of their peers.
"In line with our Nation of Sanctuary approach, we want to ensure that Unaccompanied Asylum Seeking Children are supported to rebuild their lives and are not prevented from accessing appropriate Welsh Government schemes and benefits to support their integration.
"The Basic Income Pilot scheme is about giving the most vulnerable people in our society a start in life. It is disappointing that inaccurate and misleading claims are being used to trivialise these sensitive issues."
---
Support our Nation today
For the price of a cup of coffee a month you can help us create an independent, not-for-profit, national news service for the people of Wales, by the people of Wales.