News
Andrew RT Davies and senior advisor accused of spreading misinformation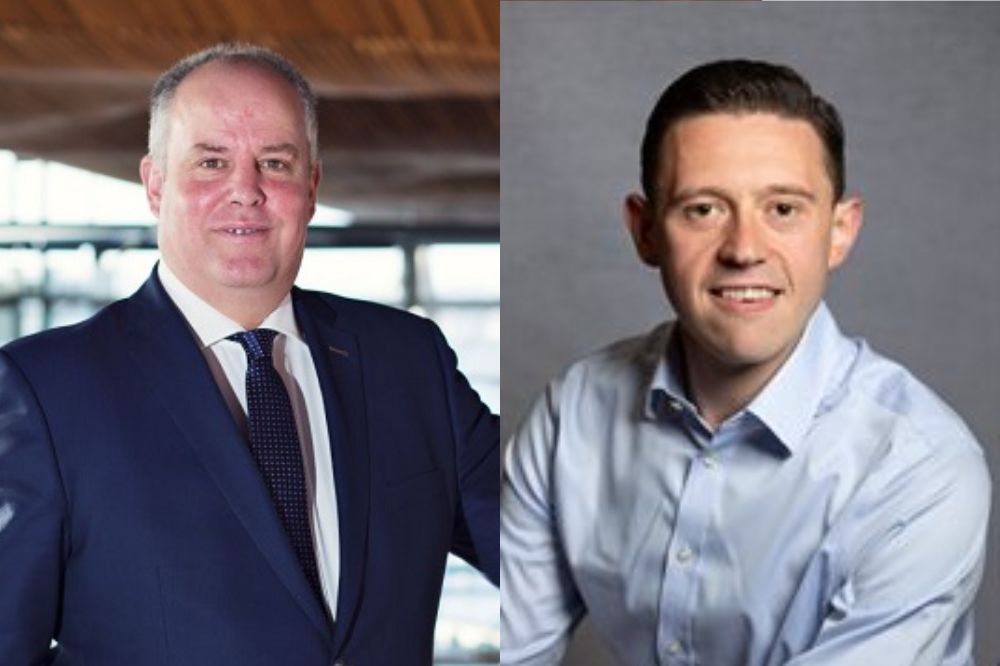 Emily Price
Andrew RT Davies and his most senior advisor have been accused of spreading misinformation after a press release was sent containing "wholly incorrect" information regarding single sex changing rooms at a bowls pavilion.
The leader of the Welsh Conservative's senior advisor, George Carroll, sent a press release on Thursday (August 3) to a number of news outlets which contained information about new plans for the Belle Vue Pavilion in Penarth.
As well as advising Andrew RT Davies in his Senedd role, George Carroll is also the Conservative Group Leader for Vale of Glamorgan Council.
In the press release Mr Davies and Cllr Carroll claimed that separate male and female changing rooms would not be provided at the new pavilion.
The email – which has been obtained by Nation Cymru – was sent directly from Cllr Carroll's Vale Conservatives email address.
It was titled: "Vale Conservatives: "Belle Vue Pavilion debacle unacceptable""
It continued: "Local Conservatives have slammed the latest debacle surrounding Penarth's Belle Vue Pavilion, after it emerged separate male and female changing facilities had not been provided.
"Welsh Conservative Leader Andrew RT Davies, whose South Wales Central region includes Penarth said, "Whether this is a mere oversight, or the Council's latest attempt to impose an extreme ideology on Vale residents, it is not good enough.
"The whole fiasco with the Pavilion has been a debacle of the Labour-council's making. This is just the latest shambles to occur."
"Cllr George Carroll, Leader of Vale Conservative councillors, added, "Many people in the Eastern Vale are members of Belle Vue Bowling Club, including some of my own constituents in Llandough.
"They rightly expect access to single sex spaces and its unacceptable they have not been provided. The Council must address this urgently."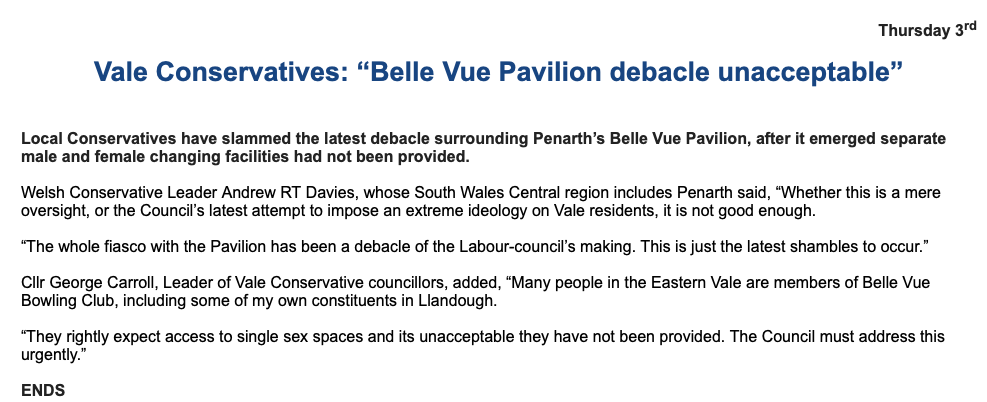 Plans
Nation Cymru was able to obtain both the old and new layout plans for the Belle Vue Pavilion.
The previous layout of the building only provided home and away changing rooms which did not include separate male and female changing spaces – this was because there was not a formal women's team.
However, the new layout plan does include both male and female toilets with their own separate changing area attached.
There will also be a slightly larger changing room and toilet which provides disabled access as well as an area for baby changing.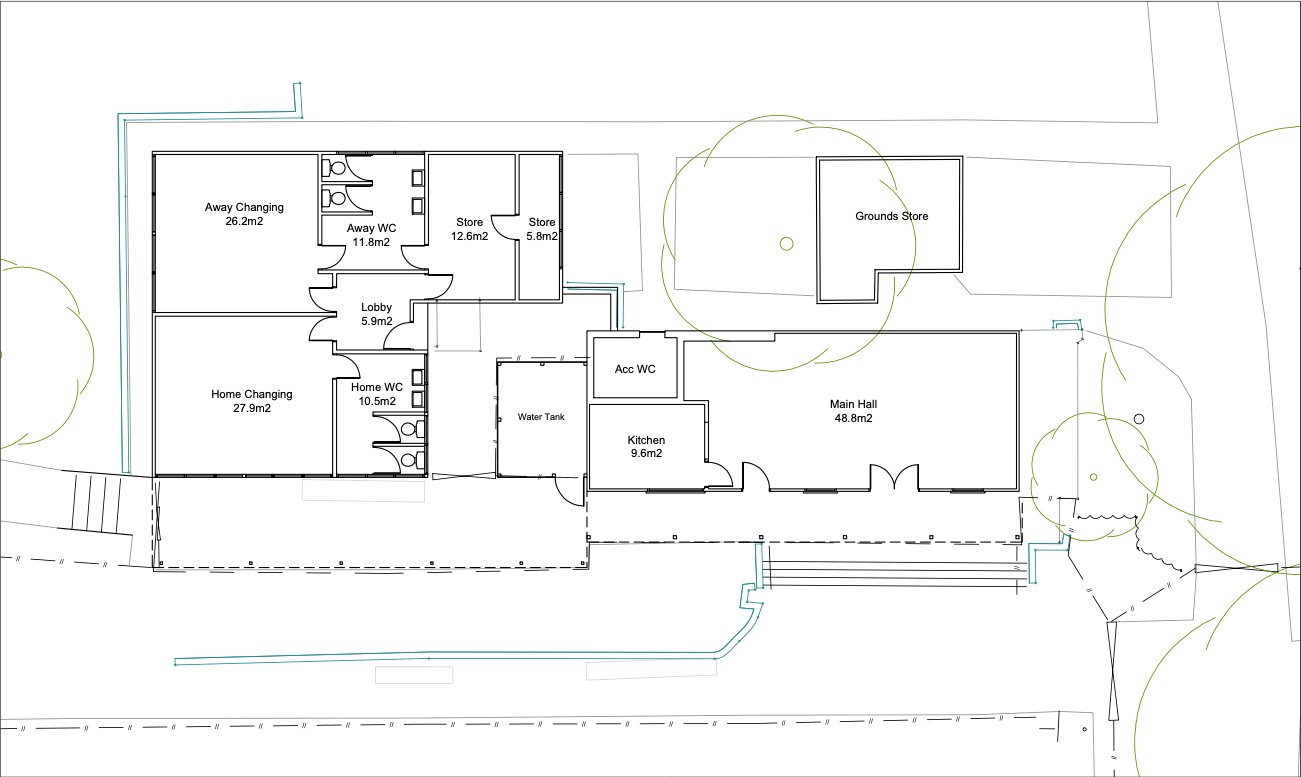 "Plans"
The Leader of the Vale of Glamorgan Council, Lis Burnett hit out at Mr Davies and Cllr Carroll on social media and accused the pair of sending information to media outlets that was "wholly incorrect".
In a Tweet, Cllr Burnett said: "I was asked to comment on this press release issued by Cllr Carroll and his employer.
"I'm hugely disappointed that they didn't check the facts before it was issued. Most media outlets didn't cover the story once they realised it was wholly incorrect."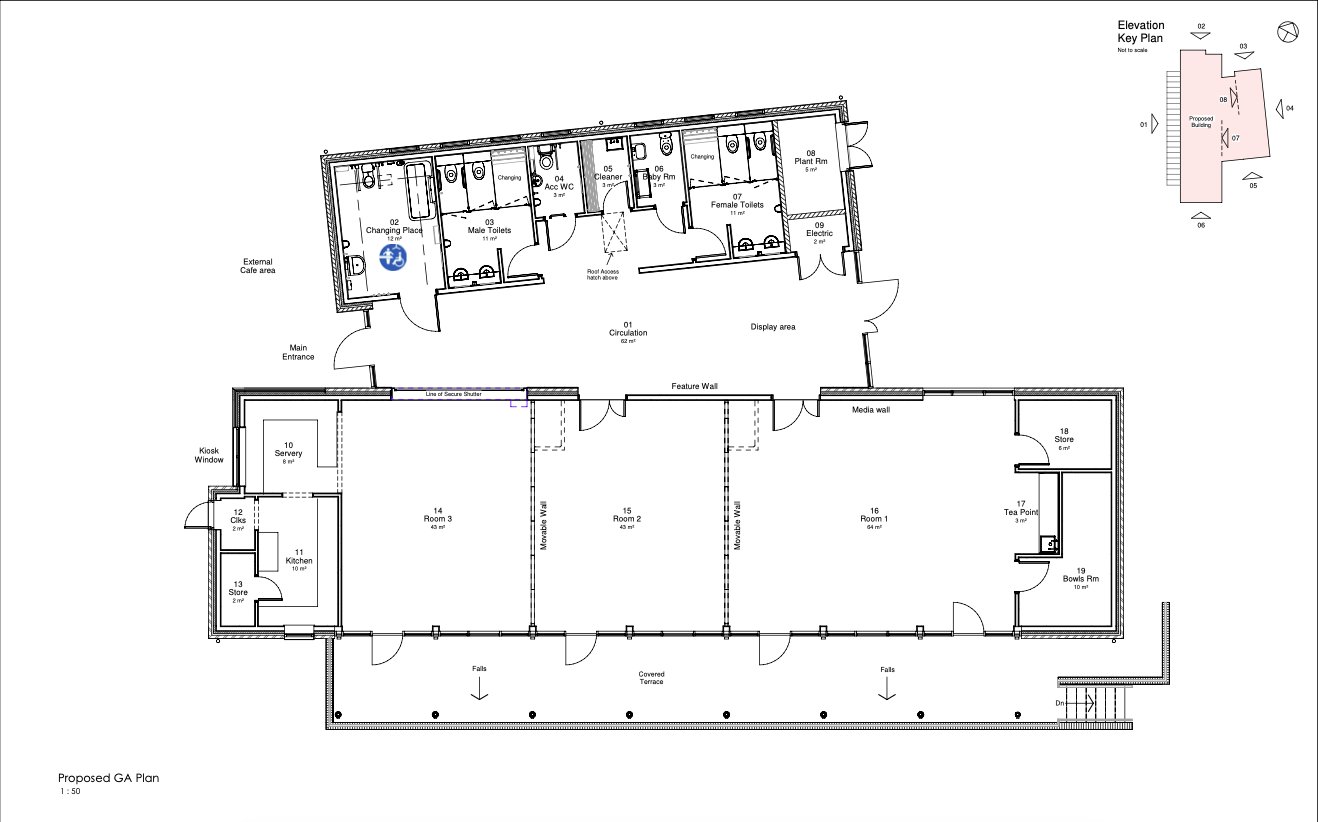 "Disappointed"
Nation Cymru contacted both Andrew RT Davies and Cllr George Carroll to ask why they had sent PR out claiming male and female changing areas would not be provided at the pavilion when plans show there will be provision for men and women separately.
In a statement, Mr Davies said: "The Council Leader can call them what she likes, but it's a fact the old pavilion had two sets of changing rooms and the new facility only has one.
"The Council may say residents can use the toilets, but this will provide insufficient space. Local bowlers have raised concerns and I make no apologies for standing up for them."
Cllr Carroll did not respond to our attempts to obtain a statement from him regarding the press release.
The leader of the Vale of Glamorgan Council, Lis Burnett said: "I'm disappointed that an experienced councillor would not check the plans that have been openly available on the Council's website for over two years or check with our officers who would be only too happy to provide accurate information.
"I'd like to reassure local residents and prospective users that male and female changing rooms and toilets along with baby changing facilities and a high spec Changing Space will soon be open alongside the low carbon multi-use facility and café."
---
Support our Nation today
For the price of a cup of coffee a month you can help us create an independent, not-for-profit, national news service for the people of Wales, by the people of Wales.