News
Andrew RT Davies's bizarre Twitter spat with Ben and Jerry's Ice Cream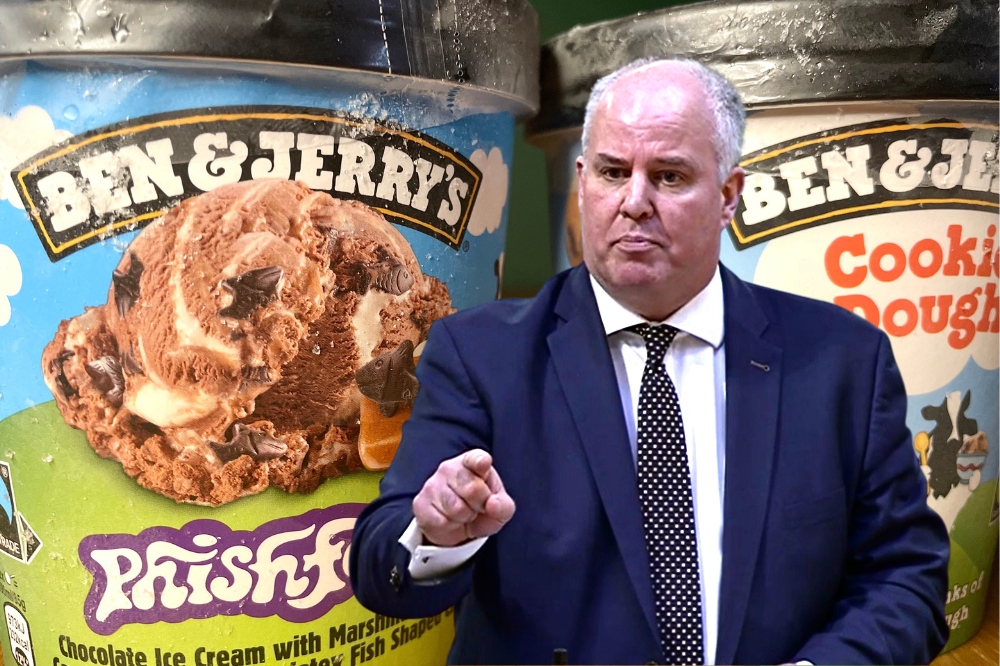 Welsh Conservative Leader, Andrew RT Davies has been involved in a bizarre Twitter spat after Ben and Jerry's Ice Cream posted a thread of support for the 'vulnerable' people crossing the Channel in small boats.
Ben and Jerry's UK posted the thread to Twitter on Thursday which highlighted possible legal holes in the controversial small boats bill and accused the UK Government of "trying to rip up the human rights of some of the most vulnerable people in society".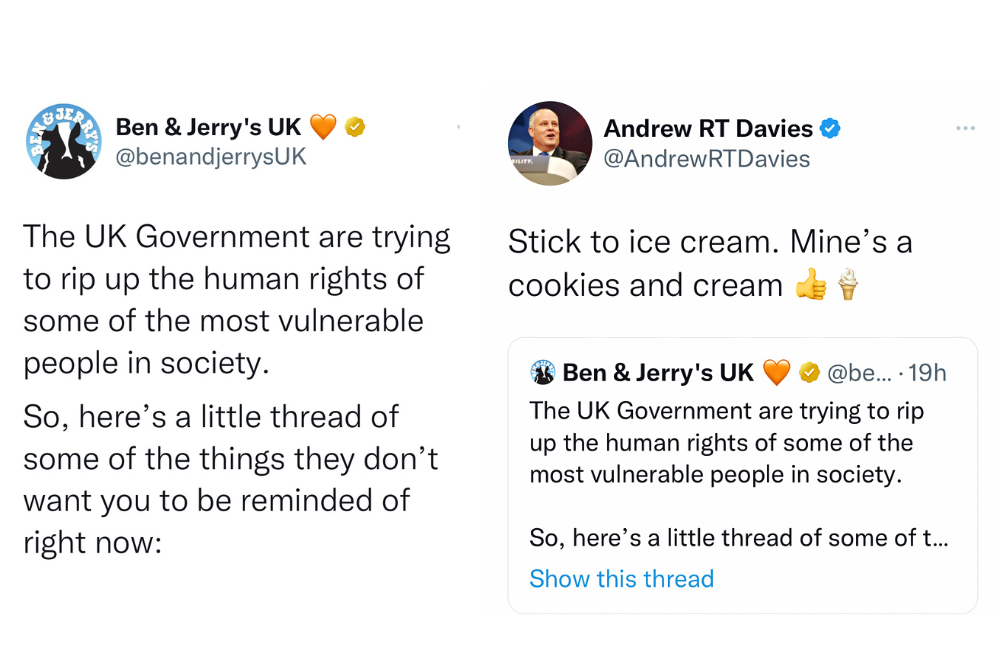 "Scapegoat"
The Tweets by the ice cream manufacturer said: "The Government are choosing to scapegoat refugees and migrants despite knowing the harmful consequences. But it doesn't have to be this way.
"We CAN create a system which reflects that as caring people, we want to welcome and support people who need our help.
"Rather than letting the danger and despair continue, we can create routes of safety and of hope."
The Welsh Tory leader took umbrage with Ben and Jerry's views on the UK Government's plan to ban asylum seekers entering the country via small boats and re-tweeted the thread with the caption: "Stick to ice cream. Mine's a cookies and cream." – referring to one of Ben and Jerry's low fat varieties which has been discontinued.
Twitter users blasted RT Davies in the comments with one Tweeting, "Stick to farming. I'll have a potato" to which Davies replied "I don't do potatoes".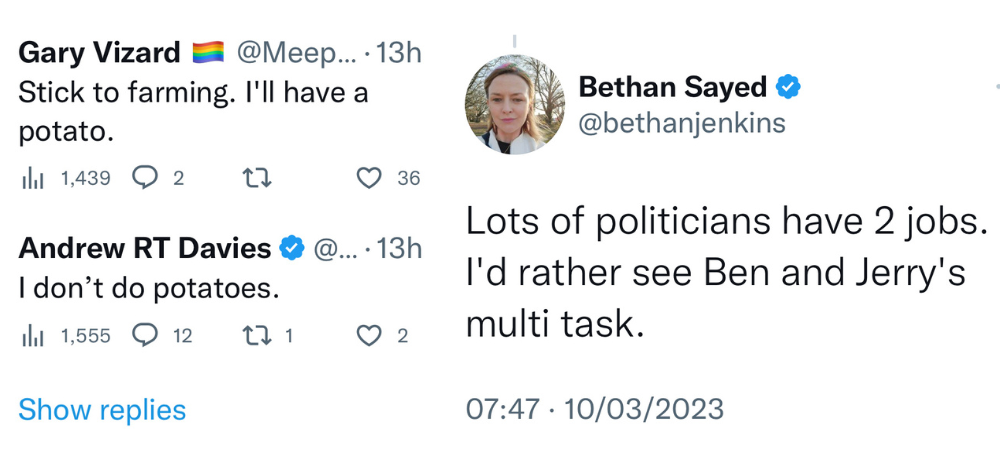 Effort
Climate Cymru Campaign Coordinator Bethan Sayed also joined the comments section Tweeting: "Lots of politicians have 2 jobs. I'd rather see Ben and Jerry's multi-task."
Another Twitter user replied: "If you put as much effort into doing something productive e.g. pressurising your pals to sort out safe asylum pathways, speedy asylum processing, & swift return to a safe country for those whose claims are denied, you might be doing better in the polls."
RT Davies this week described the UK Government's controversial 'stop the boats' bill "a good policy" and said "there's absolutely nothing with it".

---
Support our Nation today
For the price of a cup of coffee a month you can help us create an independent, not-for-profit, national news service for the people of Wales, by the people of Wales.