News
'Anger' as Welsh Government's rejects care system reform proposals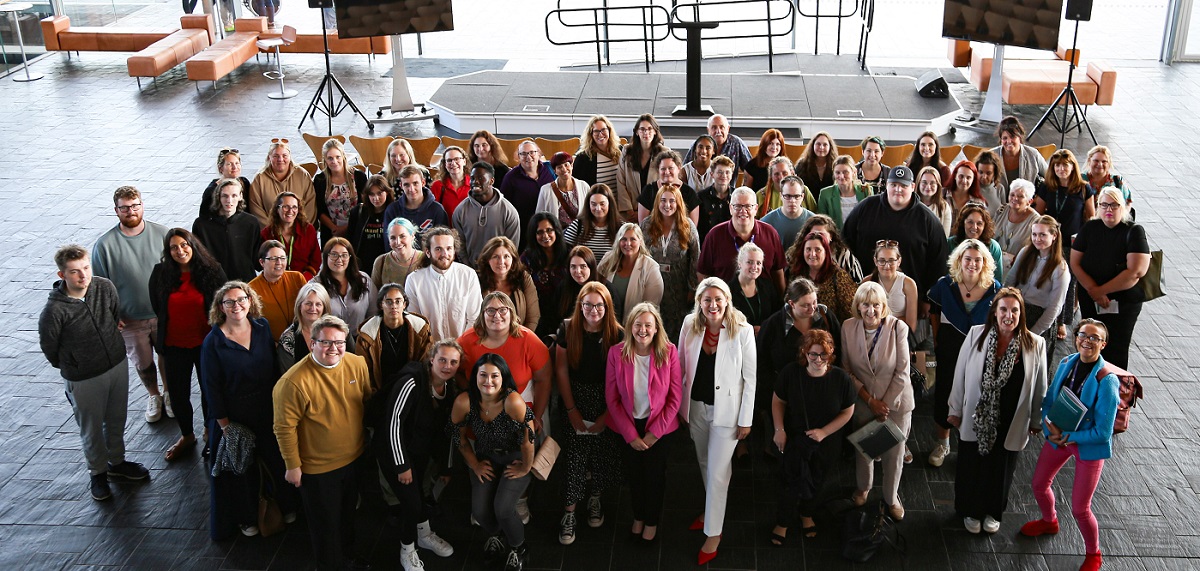 Young people who have experienced care say they feel "shocked" and "angry" after the Welsh Government rejected their calls for a radical overhaul of the system.
Dozens of care leavers, charity workers, advocates and academics attended a joint debate about the care system in the Senedd on Wednesday night but several said they left feeling like they had not been listened to.
Many of them had taken part in a months-long inquiry into the care system in Wales by the children, young people and education committee and said the report published in May entitled 'If Not Now, Then When?' fully reflected their experiences and ideas for a future care system.
But said they were left deflated by the government's response which accepted only four out of their 27 recommendations and rejected almost all of the most radical proposals.
Deputy social services minister Julie Morgan told the Siambr during the debate that the government rejected a number of the recommendations because they believe actions are already underway to tackle the issues raised.
Ms Morgan said she had agreed to attend a scrutiny session with the committee to discuss her response.
Holly Griffiths, 26, from Newport who gave evidence to the committee about the trauma she had experienced in the foster care system, said: "Me and many of the young people watching the debate were left quite upset and angry, particularly at the deputy minister's response.
"It felt like they hadn't really read the report and listened to what we had to say, and it was sad to hear the stigma we have spoken about was actually still present in some of the members' speeches."
"I do still have hope that the system can change but after yesterday it's set that back a little bit because it's obviously still not getting through to them," she added.
"I'm glad there are people fighting for us though. If everyone keeps trying we'll see some change at some point so this stops happening to children in future."

Disappointed
Rosie Squires, 16, from Swansea who also took part in the inquiry and is a member of the Youth Parliament, said: "We're so grateful that this work is being done and that the Welsh Government has been engaging with us but I was disappointed.
"To see so many of the recommendations either rejected or only partly accepted was shocking.
"I think we're all still hopeful that they might change their minds on some of the points and show they are still committed to radical reform."
The report found there had been an almost 23% increase in the number of looked-after children in Wales since 2013.
Compared with England, there are many more children in care in Wales – 112 per 10,000 in Wales compared with 70 in England.
Children in care who gave evidence to the inquiry said they were being let down and felt ignored, powerless and stigmatised.
Statistics discovered fewer than one-fifth of looked-after children would achieve five or more A* to C grade GCSEs, a quarter of them will be homeless by the age of 19 and around a quarter again will go on in future to have one of their own children removed.
Meanwhile, the committee found that in 2022 50% of staff in children's social care were agency workers and there were 639 social care staff vacancies.
Recommendations included setting maximum caseloads for children's social workers to ensure safety and consistency, and making 'care experience' a protected characteristic.
The case of Logan Mwangi, the five-year-old boy murdered by his mother, her partner and his stepson, was alluded to in the report.
Logan was brutally killed five days after the 13-year-old stepson, Craig Mulligan, moved into the family home having been in foster care.The decision, which was made by social workers, was likened by prosecutors to throwing a lit match into a powder keg.
The report received cross-party support and several members strongly criticised the government's response during the debate.
Scathing
In a scathing speech, Sioned Williams MS said: "Disappointing is the only way to describe the government's response to this report on radical reforms for care-experienced children and young people.
"The evidence that we heard from some of our most vulnerable young citizens, a number of whom join us today and who have had the most difficult of beginnings to their lives, will remain with me forever.
"By failing to accept our recommendations in this way, the Welsh Government cannot claim for a second that it wants to deliver radical reform.
"Our report's title is 'If Not Now, When?'. It should be a question that keeps you awake at night as the voices of the young people here today who have been let down will keep me awake."
The committee's chair, Jayne Bryant MS, paid tribute to the young people in the inquiry and said: "Despite all the times that they've been let down, underestimated, written-off, they still have chosen to share their stories with us.
"They have chosen to do what they can do to drive change and make things better. They have done that knowing that any reform cannot change what they have been through.
"This is not the end. We may not have achieved everything that we had hoped for but we as a committee will do everything we can to push for the radical reform you deserve. This is just the beginning."
---
Support our Nation today
For the price of a cup of coffee a month you can help us create an independent, not-for-profit, national news service for the people of Wales, by the people of Wales.