News
Audit report points to 'significant weaknesses' in building safety in Wales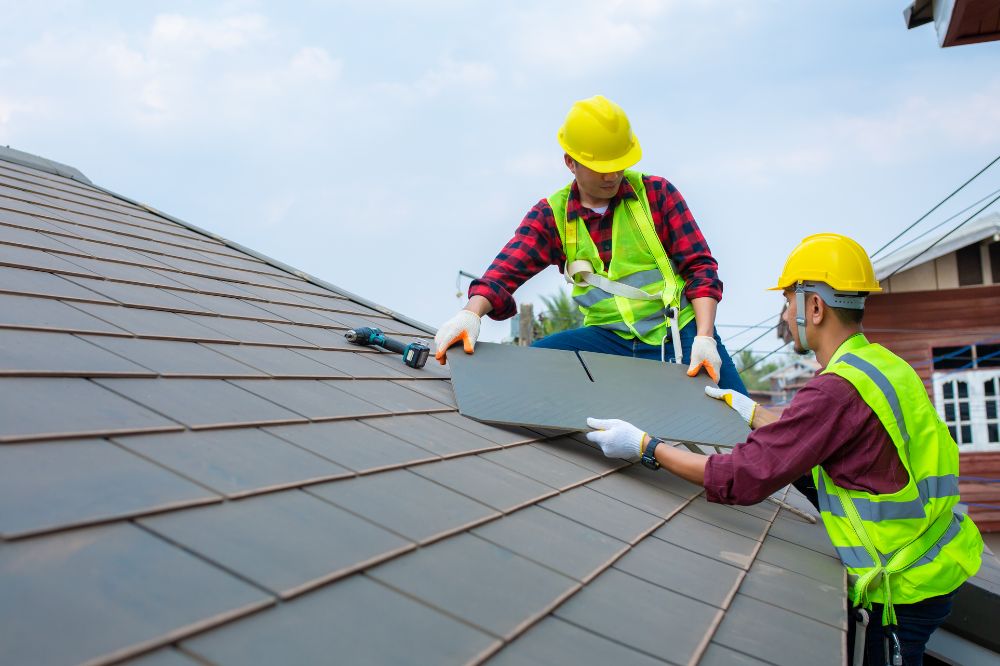 An audit report has pointed to "significant weaknesses" in building safety in Wales as the sector struggles to respond to the new requirements of the Building Safety Act 2022.
Audit Wales have today (1 August) published the 'Cracks in the Foundations – Building Safety in Wales' report which looks into building safety and makes recommendations to Welsh Government to provide greater clarity on the Building Safety Act in terms of expectations, implementation, and oversight.
Plaid Cymru described the report's findings as a "Wild West" for building safety that "must be addressed".
Housing spokesperson for Plaid Cymru, Mabon ap Gwynfor MS said that "significant weaknesses" had been pointed out in the report that must result in Building Safety Act being "properly resourced and enforced".
Speaking about the report, Mabon ap Gwynfor MS said: "The report from Audit Wales rightly points out the significant weaknesses under the building safety regime in Wales currently and that more work needs to be done to ensure that the new regime must be properly resourced with a consistency in implementation across Wales.
"The Local Government and Housing Committee is looking into the issue and the evidence that has been brought forward suggest that building safety is like the 'Wild West', with developers cutting corners in order to maximise profits, so it's about time that we see something done about this.
"However, while the new Building Safety Act should be a step in the right direction it is showing up the weaknesses in the devolution settlement with Wales and England diverging on certain issues.
"The Welsh Government should not be trying to hang on to the coattails of Westminster and should instead be developing primary legislation in Wales, for Wales.
"If the new Building Safety Act is to work and if we are to avoid another Grenfell tragedy then the Conservative Government in London must end their Austerity 2.0 and not skimp on funding these essential services.
"Local government funding has been cut to the bone and it's no wonder that Local Authorities are struggling to fully implement the requirements of the Act because they have other statutory duties that they must fulfil with diminishing resources.
"Both Governments must ensure that Local Authorities are properly funded if we are to have faith in building safety standards in Wales and across the UK."

Challenges 
Responding to today's Audit Wales report, Mark Isherwood MS, Chair of the Senedd's Public Accounts and Public Administration Committee said: "Following the tragic events at Grenfell in 2017 it is essential for the Welsh Government to take action to strengthen building safety.
"I therefore welcome changes to building control and building safety measures. However, it is worrying to hear from today's report that the sector is struggling to respond to the new requirements in the Building Safety Act 2022.
"I am concerned about the significant staffing challenges, ageing workforce, poor succession planning and a lack of investment in training and development highlighted in today's report.
"I share the Auditor General's concerns over the financial management of building control, with some authorities' current practices potentially being unlawful because they do not operate in line with the regulations and guidance.
"Across Wales we need services to be resilient and for local authorities to be resourced and adequately staffed to be able to deliver on their important responsibilities to keep people safe.
"As a Committee we're urging the Welsh Government to accept and implement the Auditor General's recommendations and we as a Committee will keeping a close eye on the situation on behalf of the people of Wales."
---
Support our Nation today
For the price of a cup of coffee a month you can help us create an independent, not-for-profit, national news service for the people of Wales, by the people of Wales.