News
Audit Wales to look into bid-rigging convictions of firms linked to new cancer centre project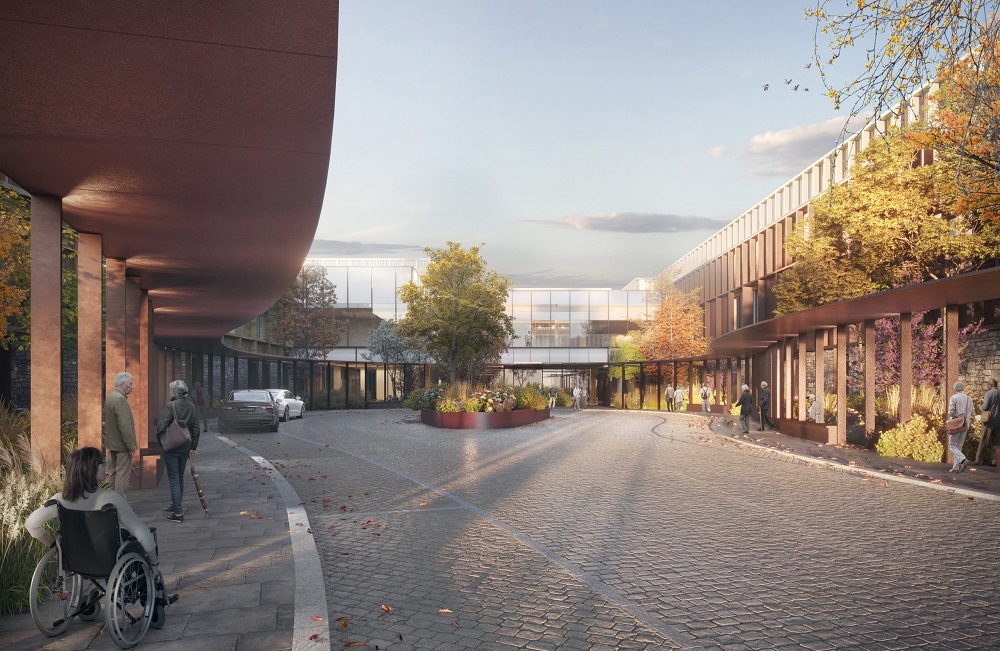 Martin Shipton
Audit Wales is to investigate procurement issues around the project to build a new cancer centre in south Wales following revelations about bid-rigging convictions involving firms earmarked to build it.
Plans to build a replacement for Velindre Hospital in Cardiff have been mired in controversy, with opponents criticising it on environmental and clinical grounds.
The site chosen for it is a well-loved area of green space known as the Northern Meadows, while many have argued that instead of building a stand-alone new centre, it should be co-located with an existing district general hospital, in line with what is now seen as clinical best practice.
But concerns about the project reached a new level when it emerged that two of the construction companies involved in the Acorn consortium, which is the preferred bidder for New Velindre had been convicted of bid-rigging on other projects they have worked on.

Bid rigging
The Kajima group was sentenced for bid-rigging in Japan in March 2021.Two executives, including one who worked for Kajima, received suspended prison sentences and the company itself was fined 250 million yen (around £1.53m) for its role in the scandal.
Bids were rigged for construction work on the Tokyo to Osaka Maglev bullet train line involving four major contractors.Tokyo District Court ruled that Kajima and three other companies had shared their price estimates and conspired to "obtain profits by avoiding price competition" so that "free and fair competition was blocked through collusion among the four companies".
Ichiro Osawa, a 63-year-old former civil engineering sales division manager of Kajima Corp, and Takashi Okawa, a 70-year-old former managing director of Taisei Corp were both sentenced to 18 months in prison, suspended for three years.The court also fined Kajima and Taisei 250 million yen each.
A second company in the Acorn consortium also received a heavy fine for bid-rigging – at the very time it was in the Velindre tendering process. The Spanish company Sacyr was found to be part of a 25-year long "collusion" with five other companies fined by Spain's anti-trust regulator. The National Markets and Competition Commission (CNMC) handed Sacyr a penalty of €16.7m on July 7 2022. On that date CNMC pronounced Sacyr and others to have "created a cartel to align their bids in government tenders".
Collusions
CNMC added that the collusions were "socially damaging because they affected thousands of construction bids published by public authorities in Spain, leading to fewer, and lower quality, bids and putting competing companies at a disadvantage". The regulator said the companies, including Sacyr, met "to discuss and coordinate the conditions of each bid and who would eventually win the contract through a sophisticated mechanism". They also shared sensitive technical documents. The regulator called this a "very serious infringement" of Spanish and European competition laws.
Now the Senedd's Public Accounts and Public Administration Committee has decided that the convictions should be looked at to see whether they should disqualify the companies from participation in the contract. Such work will be undertaken by Audit Wales.
A letter written by Judith Paget, NHS Wales chief executive,and Steve Ham, chief executive of the Velindre trust, to Mark Isherwood MS, chair of the committee, states that legal proceedings involving the two convicted companies have not been completed, and airs the possibility that they could, in any case, engage in "self-cleaning" actions like paying compensation and organisational and personnel measures that are appropriate to prevent further criminal offences or misconduct..
Audit Wales is headed by Adrian Crompton, the Auditor General. He told members of the committee: "I would like to do some work on the project in more detail, but we won't be able to get that started until the autumn."
Former Plaid Cymru leader Adam Price said he would like to know how "self-cleaning" could have a bearing on the companies' ability to avoid disqualification from having public sector contracts.
Audit Wales official Matthew Mortlock confirmed that the issue would be looked at as part of a wider examination of the project's finances and progress.
The bid-rigging convictions were raised with the committee by the Colocate Velindre group.
---
Support our Nation today
For the price of a cup of coffee a month you can help us create an independent, not-for-profit, national news service for the people of Wales, by the people of Wales.