News
Award winning celebration of older lesbian love to be staged by Wales Millennium Centre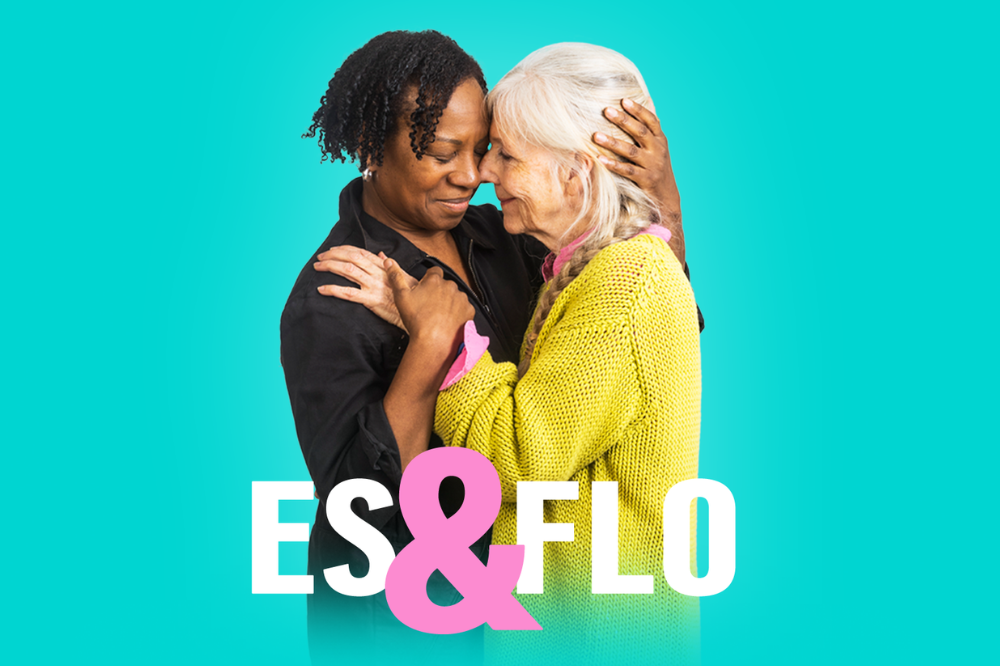 A play depicting the fierce love of an older, interracial lesbian relationship and women coming together to fight for what's right will be staged at Wales Millennium Centre's this year.
'Es and Flo' by Jennifer Lunn, will make its long-awaited premiere at Wales Millennium Centre in Cardiff between 28 April – 13 May.
Since being delayed due to the pandemic, the script has been awarded the Popcorn Writing Award and the Nancy Dean Lesbian Playwriting Award.
The play tells the story of Es and Flo who fell fiercely in love in the 80s and became secret lovers but as Es becomes more forgetful around their home, an unexpected carer arrives.
As the outside world comes crashing in, Flo fights to protect the life they've built together over forty years behind closed doors and faces the hardest battle of her life – to hold on to the woman she loves.
Leading the cast of five intergenerational female characters are Doreene Blackstock (Netflix's Sex Education, Sky's The Colour Room) and Liz Crowther (National Theatre's Animal Farm).
Joining them are Michelle McTernan and Adrianna Pavlovska, with the youngest role of Kasia shared between two young actors from Cardiff, Reesie Dupe and Mirella Siciliano.
The play is directed by Susie McKenna who leads an all-female creative team.

Welsh talent
Writer Jennifer Lunn said: "My Grandmother lived with dementia for many years. As a family, we had to navigate the long, complex, unpredictable journey, constantly adjusting our own roles within it whilst holding on to our relationships with her – relationships which were still full of joy, humour, and love.
"I really wanted to honour the reality of the experience of people living with dementia and their family carers and to celebrate the incredible love and care at the heart of these lives.
"Es & Flo is a story about secrets and family and the strength of women coming together – but above all it's a story about love – which was the biggest gift my Grandmother gave me.
"She was an amazing woman and is absolutely in the DNA of this play, right down to her love of Jelly Babies and Jammie Dodgers. I hope it does her proud."
The story is coloured with memories of the Greenham Common Women's Peace Camp, with the feminist movement serving as a springboard for the main characters' relationship.
Es & Flo is the latest in a run of Wales Millennium Centre Productions that nurture writers in and from Wales.
Previous acclaimed productions have included Hamed Amiri's The Boy with Two Hearts, Connor Allen's The Making of a Monster, Llinos Mai's Anthem and Kaite O'Reilly's The Beauty Parade.
Wales Millennium Centre Artistic Director Graeme Farrow said: "I'm delighted that this brilliant script by Jennifer Lunn will be coming to life on stage this year, after being delayed due to the pandemic.
"It's a wonderful love story that tackles themes including dementia, family, sexuality, and dark secrets.
"We're very proud to have assembled such a great all female cast and creative team – including brilliant Welsh talent including our two new young actors who will play the part of Kasia."
---
Support our Nation today
For the price of a cup of coffee a month you can help us create an independent, not-for-profit, national news service for the people of Wales, by the people of Wales.