News
Award-winning poet nominated for Archdruid at National Eisteddfod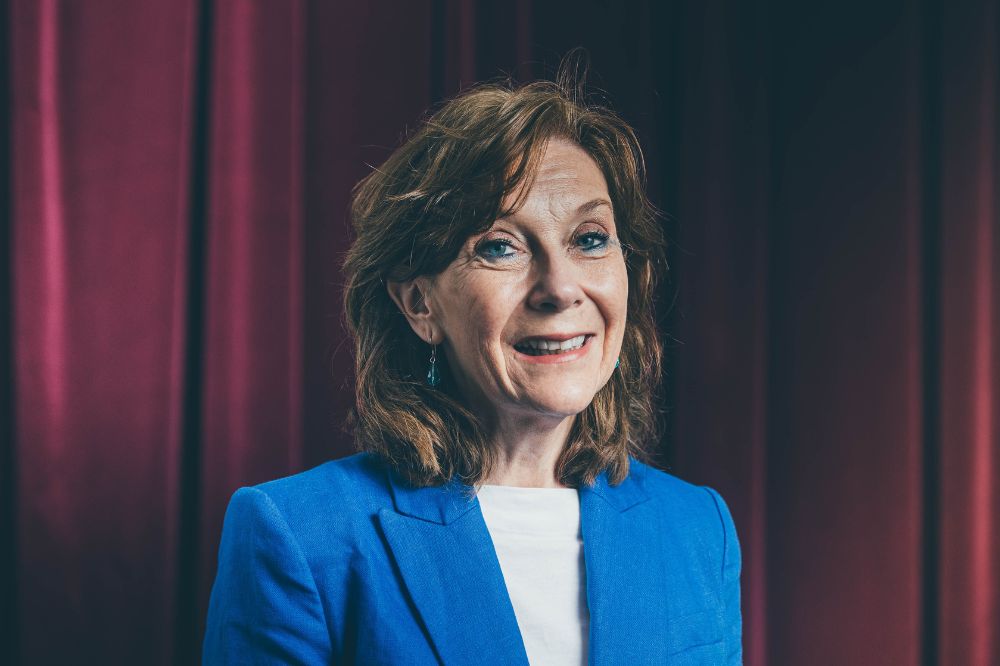 Award-winning poet Mererid Hopwood has been nominated for the position of Archdruid for the period from 2024-27.
Her nomination was confirmed at a meeting of Gorsedd Cymru at the National Eisteddfod being staged this week at Boduan on the outskirts of Pwllheli
She will take over from the current Archdruid, Myrddin ap Dafydd, at the Proclamation Ceremony for the 2025 National Eisteddfod which is due to be held in Wrexham next June.
Speaking at a press conference at Boduan after the Gorsedd Cymru meeting she said: "I understand the post of Archdruid is something very important and all I can say is that I will do my best to serve the Gorsedd and the Eisteddfod and Wales.
"I know, from being part of the Gorsedd ceremonies, that it is is close to the heart of the people of Wales.
"One of the nicest letters I received after winning the chair was from a man from Neath. He said 'I've never been to an Eisteddfod but I was delighted'.
"The Gorsedd and the Eisteddfod reach people and in it Wales is one. I see the Gorsedd as a symbolic way of doing bring the two closer together.
"I'm nervous but looking forward and thankful of the support I've already had from Myrddin and the Eisteddfod crew."
Ceremony
The Archdruid is elected for a term of three Eisteddfodau and the incumbent is responsible for conducting the Gorsedd ceremonies during Eisteddfod week.
Mererid Hopwood is best known to the Eisteddfod audience as the first woman to win the Eisteddfod Chair, at the Denbighshire Eisteddfod in 2001.
She is one of a select group of poets and writers who have bridged the gap between poetry and prose, winning the Chair, the Crown and the Prose Medal.
Her collection of poems, Nes Draw, won the Book of the Year poetry award in 2016.
Mererid Hopwood served as the Welsh-language Children's Laureate and received the Tir na nÓg award for one of her novels for children in 2018.
She is one of the honorary presidents of the Waldo Williams Society. In her work, she is Professor in the Department of Welsh and Celtic Studies at Aberystwyth University and is also the secretary of the Welsh Peace Academy.
Born in Cardiff, she was educated at Ysgol Llanhari, which lies within the 2024 Eisteddfod catchment area.
---
Support our Nation today
For the price of a cup of coffee a month you can help us create an independent, not-for-profit, national news service for the people of Wales, by the people of Wales.