News
Baffling news article claims 'Yorkshire is actually Wales'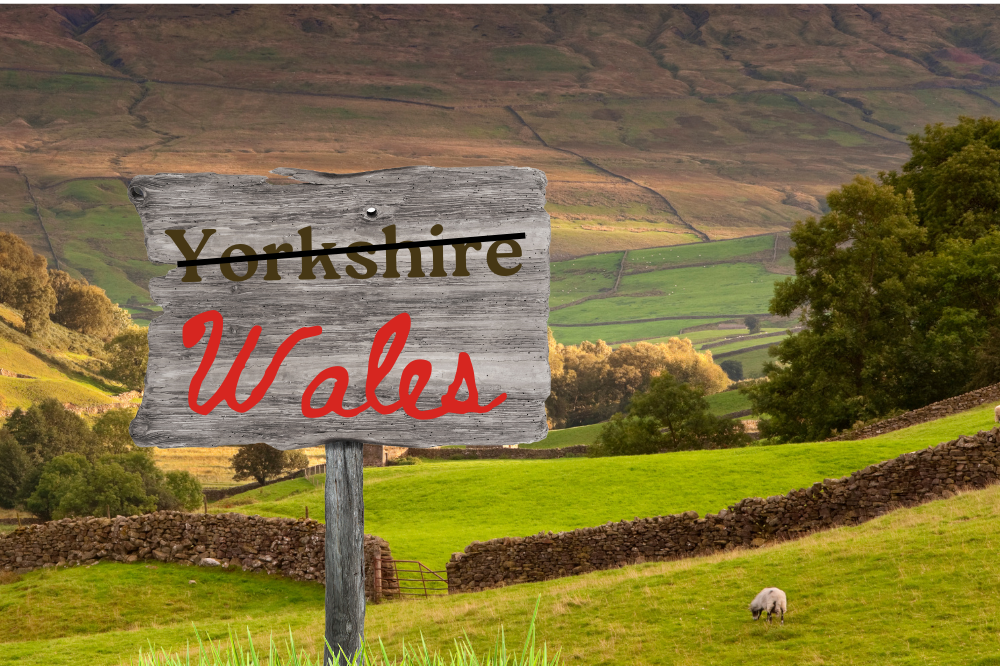 An online newspaper has claimed that 'Yorkshire is actually Wales' in a baffling article that even had their readers up in arms.
The story posted by Yorkshire live attempted to explain the links between a Rotherham village in south Yorkshire called Wales – and the actual country of Wales.
The writers of the piece referred to Wales as a "dragon loving British principality nation-state" and said the entire county of Yorkshire "owes a lot to the often-overlooked leek waving neighbours west of the border".
Yorkshiremen arrived in the comment section to blast the piece with one even saying "I can't be Welsh, I'm not that keen on sheep' and another calling the story "a load of nonsense and a way to fill some space on a so-called live news website".
The article said: "Wales in Rotherham shares its name with the country because it comes from the same word, an Anglo-Saxon root meaning 'Romanised foreigners', which is a term used to refer to people in the western regions of the Roman Empire.
"What it means is that a Celtic presence was still strong in Wales, Yorkshire, just as it was in Wales, the country, and the two ended up with the same name – or so the theory goes.
"It's not the only Celtic footprint left on God's Own Country. In fact, Welsh language can be traced throughout Yorkshire."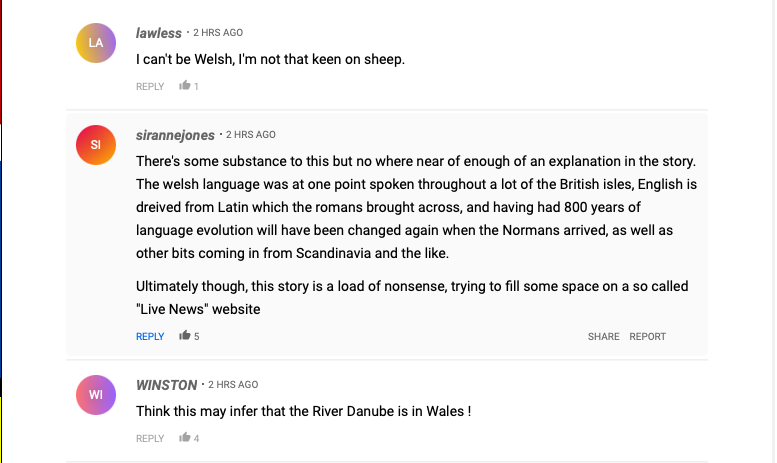 Romans
Although the article did draw on a mish mash of historical fact regarding the history of Celtic and Roman inhabitants in Britain, information on the links between Wales and Yorkshire didn't quite hit the mark with some of Yorkshire Live's readership.
One disgruntled reader commented: "There's some substance to this but nowhere near of enough of an explanation in the story.
"The Welsh language was at one point spoken throughout a lot of the British Isles, English is derived from Latin which the Romans brought across, and having had 800 years of language evolution will have been changed again when the Normans arrived, as well as other bits coming in from Scandinavia and the like."
The article explained the Celtic links of river names in Yorkshire but after the initial shock headline, the writers never really explained their theory that "Wales is actually Yorkshire" and one commenter even asked "Who is bothered boyo?".

---
Support our Nation today
For the price of a cup of coffee a month you can help us create an independent, not-for-profit, national news service for the people of Wales, by the people of Wales.