News
Bangor researchers launch new app to boost research into regional and minority languages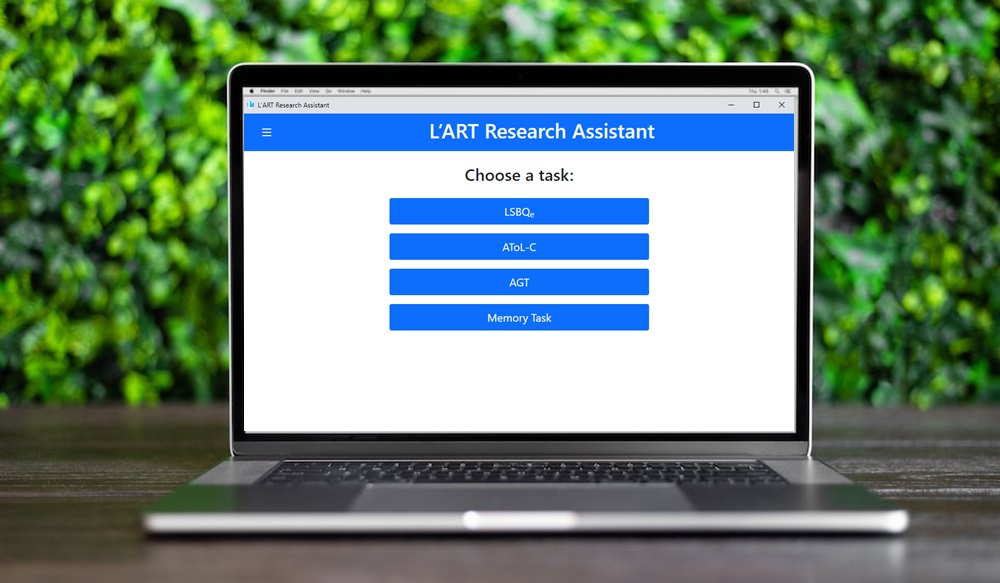 A new open-source app has been launched to help researchers collect data on bilingual populations who speak a minority or regional language as well as a majority language.
Developed by the Language Attitudes research team at Bangor University, the app combines the four different types of data collection tools that are commonly used in bilingual research.
The app was created as part of a major ongoing research project funded by the Economic and Social Research Council (ESRC), which is investigating regional and minority languages in Wales, Lombardy in northern Italy, and the German-speaking community in East Belgium.
The team discovered that tools for collecting data on bilingualism were still largely paper-based, and the very few digital tools available had major limitations in their capabilities.
To address this, they developed the L'ART Research Assistant, which includes four different data collection tools all of which are widely used in the field of bilingual research.
These are:
A digital informed consent process, including participant information sheets & consent forms.
A Language and Social Background Questionnaire: A comprehensive questionnaire that gathers information about a person's language use, proficiency, and social background.
The Attitudes towards Languages Questionnaire
A digital tool for measuring language attitudes via the speaker evaluation paradigm.

Accessible
Co-developer of the app, Dr Marco Tamburelli from Bangor University's School of Arts, Culture and Language said:  "Our goal was to create a tool that would make research in regional and minority languages readily replicable, more accessible and more efficient.
"With the L'ART Research Assistant, we are making a considerable stride toward achieving just that.
"Myself, the lead developer on the app Florian Breit and Ianto Gruffydd who led the field testing are excited to share this exciting new tool with researchers all over the world by making it free and open source, and we hope it will contribute to advancing research in the field of linguistics."
The app is designed to be user-friendly and accessible to researchers with little to no programming experience. It is a desktop app that can be downloaded and used offline, and is currently available in Welsh, English, German, Greek, and Italian.
According to the app's developers, there is also great potential for it to be used as a teaching tool, particularly in relation to dissertation research.
"Students in linguistics who work with bilingual populations often need to create their own background questionnaires, which can be time-consuming and prone to errors. With this app, students can use a pre-existing questionnaire that has been validated by researchers in the field," explains Dr Tamburelli added.
Preservation
Welcoming the app Dr Cynog Prys, Lecturer in Sociology and Social Policy at Bangor University and Vice-chair of the Language Rights working group within the prestigious LITHME (Language in the Human-Machine Era) network, said: "Understanding the language attitudes of minority language communities is crucial for the preservation and promotion of these languages for future generations.
"The availability of a digital toolkit that facilitates the collection, storage, and transfer of research data is an incredibly exciting development. I am confident that language communities worldwide will utilize these fantastic resources including students and researchers from a variety of academic disciplines."
The team behind the app is planning to continue developing it, with hopes to improve its capabilities and add more languages and features in the future.
For more information, visit the project page: L'ART | Bangor University
---
Support our Nation today
For the price of a cup of coffee a month you can help us create an independent, not-for-profit, national news service for the people of Wales, by the people of Wales.