News
Bangor University expert helps develop disease-resistant rice variety for farmers in Nepal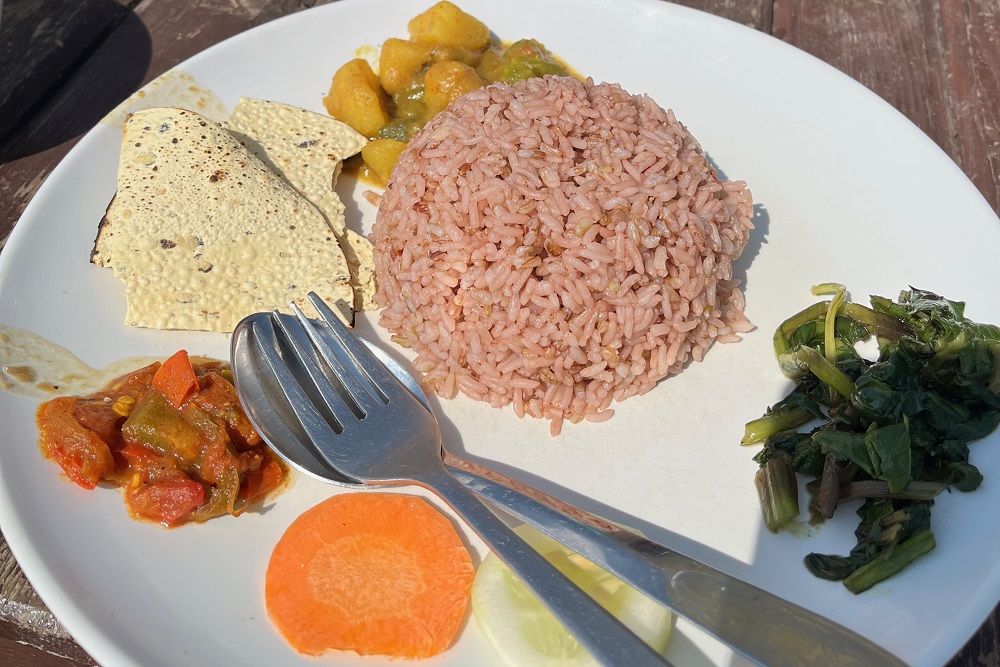 An expert from Bangor University has played a key role in developing a disease-resistant rice variety which can be grown at high altitude in Nepal.
Professor John Witcombe has been working with the National Rice Research Programme in Nepal, to develop three new disease-resistant varieties of rice which are soon to be made available to local farmers and smallholders.
The work ensures the future of a historically and culturally significant indigenous rice, which is believed to have originated some 550 years ago.
Jumli Marshi rice grows 3,050 metres above sea level in far western Nepal. This is the highest altitude at which rice can be grown anywhere in the world.
The rice is rich in fibre, proteins and minerals such as iron, calcium and phosphorous.
However, in recent years the strain has been susceptible to a major plant disease, blast fungus, leading farmers to switch to other crops.
Prof Witcombe who has helped to provide food security for over five million smallholders and their families in India, Pakistan and Nepal over the years, has been sharing his expertise in plant breeding by working with indigenous farmers and consumers, to introduce characteristics that they themselves feel are important.
The farmers test the trial varieties by growing them on their own plots of land. This method of plant breeding ensures that new varieties are highly adapted to local conditions and preferences of local farmers, and in turn, improves their adoption and spread among the farming community.
Jumli Marshi is also the first variety in Nepal to be in advanced farmer trials in Nepal that has been bred using DNA markers. These markers were developed by scientists at Bangor University (Katherine Steele and John Witcombe of the University's School of Natural Sciences) in collaboration with a UK commercial partner.

Much loved
"This is the culmination of 13 years' work in collaboration with Nepalese rice breeder Resham Amgai who has led the work in Nepal," Prof Witcombe said.
"The native Jumli Marshi has a cold-tolerant gene that allows it to thrive in cold temperate conditions and its eating quality has made it a much loved and profitable variety. It was so disappointing for local farmers that it was becoming susceptible to disease.
"What we have done is to introduce a disease resistance gene into Jumli Marshi from a variety first released in the Philippines in 1985, to develop three disease resistant versions of this much appreciated variety.
"The farmers of Jumla have been lobbying to preserve the local variety and this development has been welcomed by the local community. A disease resistant Jumli Marshi will be a game changer for farmers in this challenging high-altitude rice growing environment."
---
Support our Nation today
For the price of a cup of coffee a month you can help us create an independent, not-for-profit, national news service for the people of Wales, by the people of Wales.