News
Barge leased to house 500 asylum seekers off Dorset coast, despite Tory row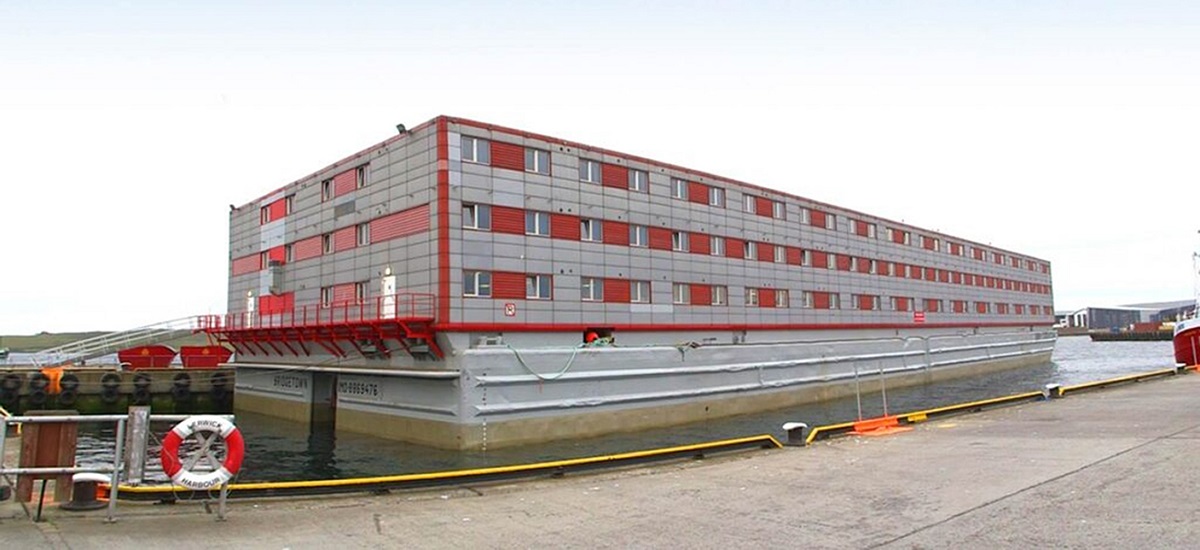 A barge docked off the Dorset coast will hold around 500 asylum seekers for at least 18 months, the Home Office has confirmed despite facing legal threats from local Tories.
"Basic and functional accommodation" will be provided on the Bibby Stockholm along with 24/7 security under Government plans to reduce the costly reliance on hotels.
The Home Office has not set out the cost of the lease agreement for the vessel that will be docked at Portland Port, but estimates have put the overall price tag of the charter and the berthing at more than £20,000 a day.
Tory-run Dorset Council and local Conservative MP Richard Drax are considering launching legal action to prevent the barge being docked near the seaside resort of Weymouth.

Cruelty
Human rights organisations criticised the "cruelty" of "confining" hundreds of vulnerable people on a barge, as they blamed the Government for creating the backlog of asylum claims.
Immigration minister Robert Jenrick said: "We will not elevate the interests of illegal migrants over the British people we are elected to serve.
"We have to use alternative accommodation options, as our European neighbours are doing – including the use of barges and ferries – to save the British taxpayer money and to prevent the UK becoming a magnet for asylum shoppers in Europe.
"All accommodation will meet our legal obligations and we will work closely with the local community to address their concerns, including through financial support."
The Home Office said people will be moved onto the barge, which is currently in Italy, in the "coming months".
Discussions with other ports and further vessels will be "announced in due course".
It is planned that around 500 single adult males will be held on the vessel while their claims are being processed.
Functional
The Home Office said the vessel will provide "basic and functional accommodation, and healthcare provision, catering facilities" and around the clock security will be in place on board "to minimise the disruption to local communities".
Portland Port chief executive Bill Reeves said: "We encourage everyone in the community to approach this with an open mind and help us show other areas just how successful this type of initiative can be, both for the migrants and the local community.
"There will be close co-operation with local agencies, including the health and emergency services during the preparations for the vessel's arrival and its operation. We will also work closely with local community and voluntary groups."
Around 51,000 asylum seekers are currently in temporary accommodation such as hotels as the Home Office tackles a backlog of claims.
Amnesty International UK's refugee and migrant rights director Steve Valdez-Symonds said all plans to hold migrants in former military barracks and boats should be "abandoned".
"Confining hundreds of people in isolation on a barge is just more of the political theatre that the Government has created to obscure its gross mismanagement of the asylum system," he said.
"Anyone seeking asylum in this country should be housed in decent accommodation with proper facilities and, crucially, their claims should be properly and consistently processed.
"Instead of more ministerial cruelty, we need sweeping asylum reforms, with an emphasis on deciding claims fairly and efficiently, acting on those decisions, eliminating wasteful repeat reconsiderations of decisions that people are entitled to asylum, and making a real effort to reduce huge backlogs and unreasonable Home Office workloads."
---
Support our Nation today
For the price of a cup of coffee a month you can help us create an independent, not-for-profit, national news service for the people of Wales, by the people of Wales.