News
Barry Biomass plant owners challenge demolition order for planning 'discrepancies'
//= do_shortcode('[in-content-square]')?>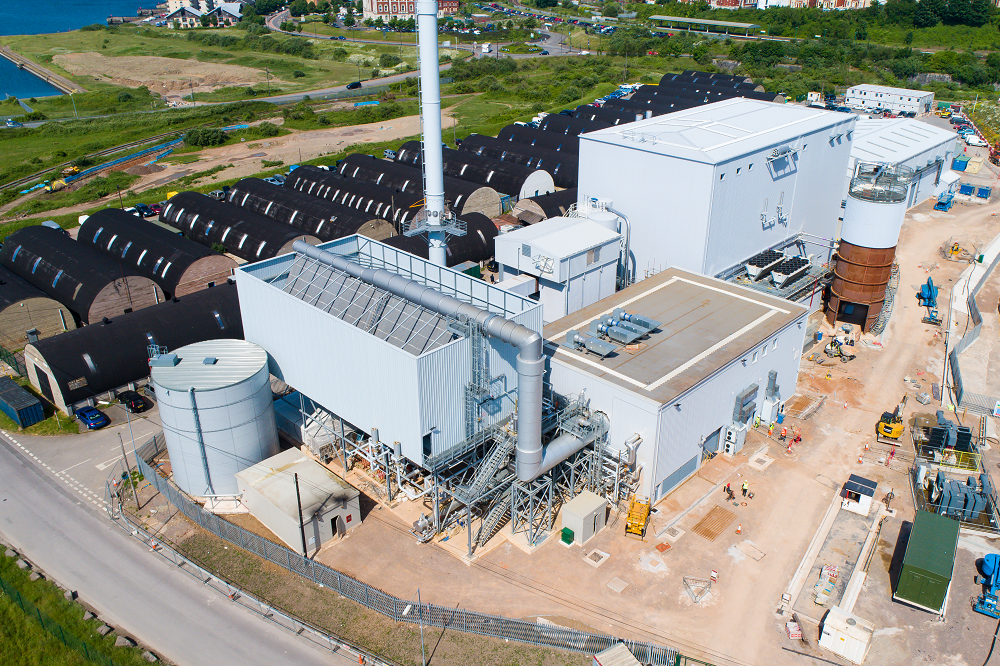 Barry Biomass Ltd, operators of the waste wood gasifier at Barry docks, is challenging a demolition order brought against them by Vale of Glamorgan council.
Operators at the plant have questioned the order against the waste wood gasifier which has an annual capacity of 86,000 tonnes, calling the move "disproportionate" and claiming that the efforts they have made to address issues raised have not been taken into account.
The demolition order would require the company to remove the facility, including all buildings, plant and associated equipment, from the land permanently.
Earlier this month the planning committee of Vale of Glamorgan council unanimously agreed it would look to issue a demolition order due to "discrepancies between the approved elevation and site layout plans."
The discrepancies included a giant water tank, machine housing, an external conveyor, and a substation for which, the council claim, permission was not granted.
Disproportionate
Barry Biomass Ltd has written an open letter to residents, calling the proposed enforcement action "disproportionate considering the minor nature of the structures in question."
The letter reads: "We understand the rationale for the notice is due to minor ancillary structures at the site that were not included in the approved planning permission. We have held extensive discussions with planning officers to resolve these issues.
"Ahead of the Planning Committee meeting we committed to submit applications, within the coming weeks, to address the issues, as requested by planning officers. We were therefore surprised that this was not taken into account by the Committee."
The operation has met with significant opposition since plans were initially approved in 2015, with local residents and the Docks Incinerator Action Group (DIAG) objecting to construction noise, dust and air quality, the hours of construction and the potential for long-term environmental harm.
Although the gasifier will be burning waste wood, scientists and campaigners have warned that burning wood biomass for electricity increases the demand for deforestation and say that burning wood emits more carbon dioxide (CO2) than coal.

Appeal
However, Barry Biomass Ltd has submitted estimates for the "global warming potential of the plant", weighing up CO2 emissions versus the savings from the "export of electricity to the public supply by displacement of burning of virgin fuels" and claim it counts as a renewable energy source.
Earlier this year the Welsh Government agreed to demands from campaigners for and environmental impact assessment (EIA), however climate change minister Julie James MS said at the time that the assessment shouldn't stop the plant from becoming fully operational as that would cause financial losses to the developers.
Barry Biomass Ltd said it would be in regular communication with stakeholders at Natural Resources Wales (NRW), Vale of Glamorgan council and the Welsh Government. Should it appeal the enforcement action, the matter will be resolved by the Planning Inspectorate.