News
Barry couple opens up on the nightmare of having a footpath across their drive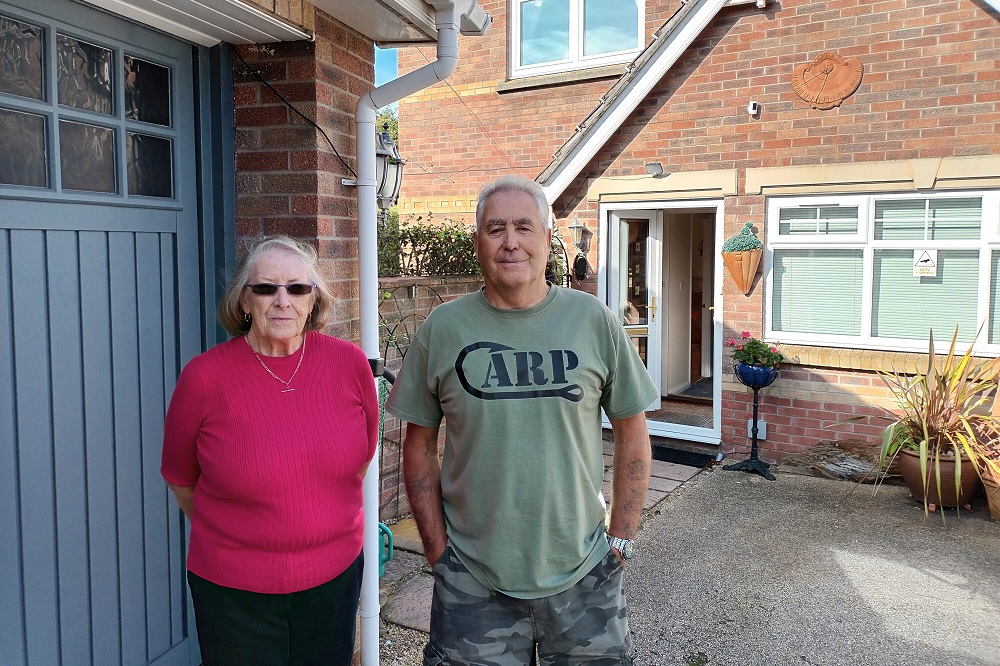 Ted Peskett, local democracy reporter
A couple with a footpath stretching across their driveway have revealed their 20-year-long struggle to get it removed.
Jean and Graham Underdown said they bought their home in Clos Cwm Barri in Barry, Vale of Glamorgan, in 1999 and have now had numerous attempts to remove the footpath going up their driveway refused by Vale of Glamorgan Council.
Mud and dog mess is often on their driveway, the couple said, and their attempts to have the footpath gated off has resulted in further upset.
The Underdowns say their privacy is being infringed upon and allege they have faced several instances of intimidation and vandalism including having rocks and breeze blocks thrown at their cars – one of which was written off.

Hindered
However some local residents pointed to the council's decisions over the years to keep the footpath in place and said their right to walk along it was being hindered.
Jean said: "The actual footpath is only one metre wide but they don't stick to the one metre.
"They walk right the way across the whole width of the drive."
Taylor Wimpey obtained planning permission to build new homes in Cwm Barry Farm off Pontypridd Road in 1994 and Vale of Glamorgan Council's order for the creation of a footpath off Clos Cwm Barri was confirmed in 2003.
The footpath on the Underdowns' property, known as Footpath 73, gives walkers access to Porthkerry Country Park from the estate.
Applications were made for the deletion of footpath 73 in 2009 however these were dismissed.
Jean added: "Some people like to walk over and have a look at what I am growing in the garden and things like that. It is intrusive.
"We came here thinking: 'Right, we have got a private drive. We will not have every Tom, Dick, and Harry walking through our property.' But that is exactly what happened."
Graham said: "I have had people wanting to fight me on the drive, a car written off, dogs in the house – you name it we have had it.
"I have had one car written off and one breeze block put through the window of the present car."
Another issue the Underdowns said they faced was people using their driveway to access the nearby field to camp and use scrambler bikes in.
Jean said there have also been raves in the field where the footpath leads to and people with air rifles and wearing ski masks walking past the house.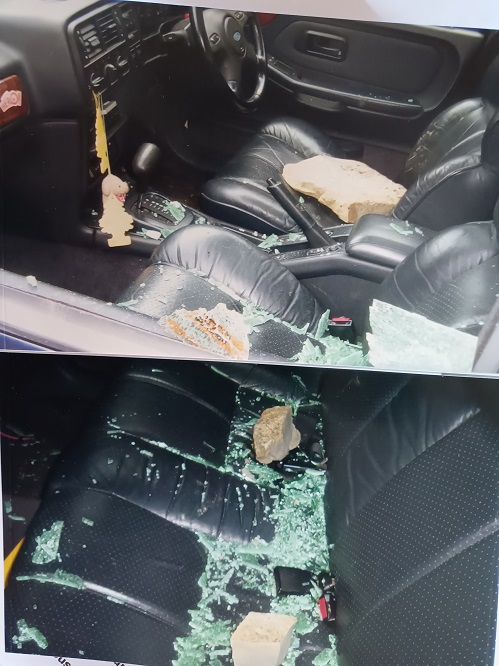 Evidence
A valuation of Jean and Graham's property conducted in 2012 showed that it was worth £60,000 less than what it would be without the public footpath at the time.
Vale of Glamorgan Council argued in their most recent ruling to keep Footpath 73 in place that it had already been used as a footpath for more than 20 years.
However the Underdowns argue that there was never a public right of way where Footpath 73 is now.
"The footpath never ever existed," said Jean. "I am a fourth generation brought up in this area.
"My ancestors came to Barry in the late 1800s and we have been here ever since and I know there was no footpath over these fields ever."
A professional aerial photography service called Air Photo Service was instructed by the applicant calling for the deletion of Footpath 73 to carry out a study of the site.
At a Vale of Glamorgan Council planning sub-committee meeting in September Christine Cox of Air Photo Service said that aerial photographs taken in 1979, 1981, 1990, 1992, and 2000 show that there is no trace of a public right of way along what is now Footpath 73 during that period.
A council report presented to the planning sub-committee claimed that "aerial photographs cannot in any event provide persuasive evidence of the status of a right of way or the basis on which it is used".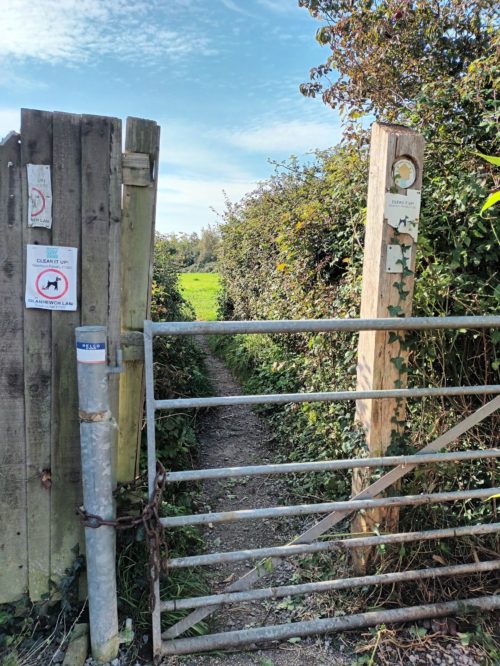 'Incensed'
One resident who did not want to be named said they did not condone the incidents of violence and intimidation aimed at the Underdowns and another said that they and many other residents use the path without disturbing the couple and are respectful of their property.
However they maintained that many people in the neighbourhood are "incensed" that the footpath continues to be gated off when it should be left open.
A Vale of Glamorgan Council spokesman said: "This matter was considered in detail, as was the comprehensive documentation submitted, at the meeting of the council's Public Rights of Way Sub-Committee.
"The committee determined that the application to delete the footpath as recorded on the definitive map be declined.
"The applicant has the right to appeal this decision. We understand this is currently being considered."
---
Support our Nation today
For the price of a cup of coffee a month you can help us create an independent, not-for-profit, national news service for the people of Wales, by the people of Wales.