News
Battling the fly-tippers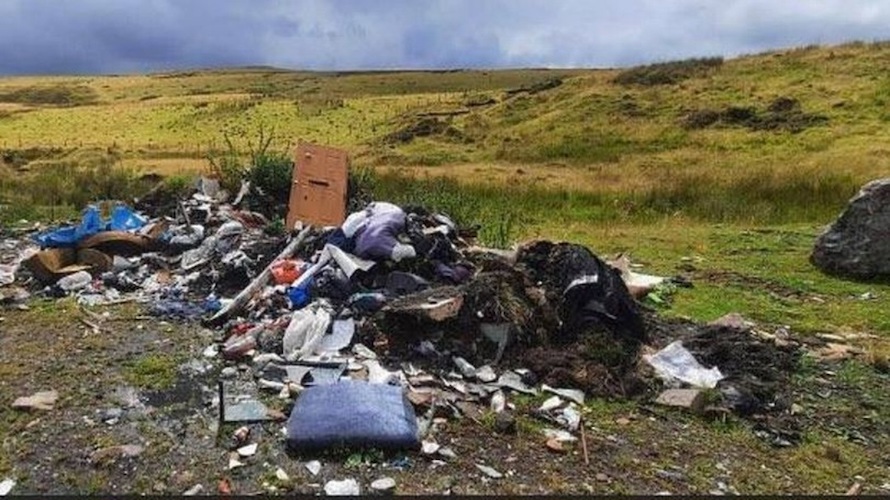 Laura Mochan 
Fly-tipping has been a worsening problem for many years in different parts of Wales. None more so than Merthyr Tydfil and its surrounding areas. Ideas on how to combat the illegal practise have ranged from the installation of CCTV and higher penalties, to a new public spaces protection order in the town.
However, as with all ideas on how to combat such things, the funding isn't always readily available, especially amidst the cost of living crisis we are all suffering. The blight of fly-tipping and the pests it brings with it is something the community is battling almost every day.
Dangerous
Residents are concerned not only about the sight of it, but the possibility of some of it being dangerous, the fact that it puts visitors and customers off visiting the town and local businesses, and the seriously negative impact it has on the local wildlife.
There are also concerns that the waste has made, and will continue to make its way to the river Taff and in to local ponds where blockages may occur leading to flooding, and the potential detrimental effects on the water.
Some residents take it upon themselves to clear the waste if and when they are able to, but it isn't an easy task and it often requires a lot of time and expensive resources to adequately remove all of it.
While most teenagers are too busy with schoolwork to worry about the environment, or enjoying being at home on their game stations, attending hobby clubs or looking for something else exciting to do with their time, one Merthyr teenager with a keen interest in nature, wildlife and the environment had different ideas… and big plans.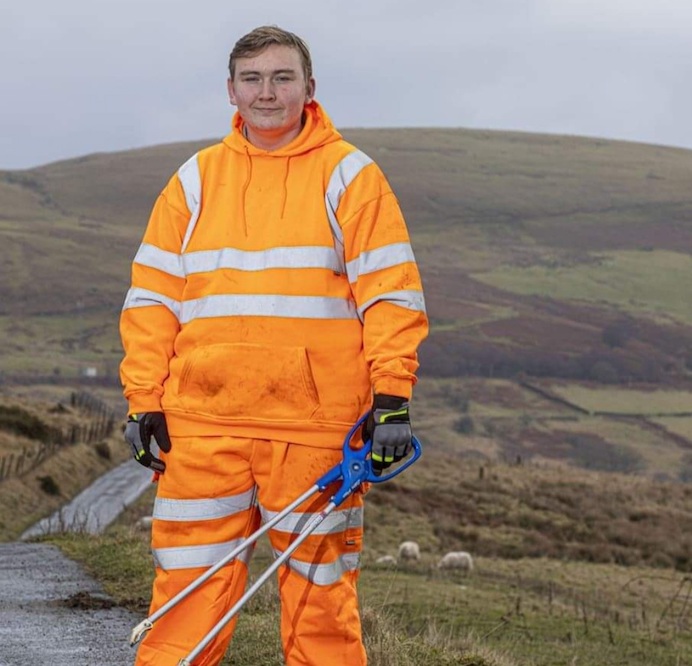 Daniel Lewis was just sixteen when he decided that he had had enough of the scourge of fly-tipping on his hometown and that he was going to do something about it. Within the town and its stunning surroundings, people dumping waste of all sorts became an issue that Daniel refused to ignore. Countless cars, vans and trucks sadly regularly empty their waste on to quiet side streets, unused land, back lanes and beautiful open spaces. Anything from black bags of food waste to broken down furniture, needles and dirty nappies, to industrial waste from all over.
Many make complaints, others will clear the waste close to their home, but the Merthyr teenager took matters in to his own hands and began ridding whole parts of the town and the surrounding area of the disgusting, unsightly mess.
Now 18 years of age, Daniel still lives in Treharris where he grew up. He now works for the local authority as a Street Scene/Horticultural Apprentice and is loving his job. His voluntary work sees him regularly remove the fly-tipping; also litter picking, waste prevention, running a highly successful community skip scheme and the installation of WW1 'memorial silhouettes' in the town. And he is far from done yet.

Awards
His efforts have been recognised and celebrated by many people including our local MP Gerald Jones, our MS Dawn Bowden, FM Mark Drakeford, the High Sheriff of Mid Glamorgan and the UK Prime Minister. The nature-lover has also won several well-deserved awards for his voluntary work, including the High Sheriff of Glamorgan Award, Welsh Government's St. David's Award, and most recently the Prime Minister's Points of Light Award. Daniel is very proud of his achievements and incredibly thankful for them, but he doesn't do it for the awards and platitudes…
'Since a young age I have always been passionate about protecting our local open spaces, and as I have gotten older this passion has grown with me. I believe it is very important to keep our local green spaces clean for every one of us to enjoy – and more importantly, to protect the local wildlife from harm.
"I mainly deal with household waste and that which is fly-tipped on the Merthyr Common lately (most probably from rogue traders). I haven't been able to buy any machinery, but to clean up and legally dispose of the fly-tipped waste, I often hire skips from licenced carriers. At one point last year, I even hired a grab lorry to remove bulk piles of illicit waste… there was so much of it.'
'My community skip scheme is going really well. I hope to continue with it as it benefits local residents in the villages allowing them to dispose of their waste for free, and it also helps to prevent waste from getting into the hands of rogue traders, too.'
Daniel is all for the idea of inspiring other young people to get involved in helping keep their environment clean, healthy and sustainable and hopes that his actions might one day motivate others to become active in their own communities.
---
Support our Nation today
For the price of a cup of coffee a month you can help us create an independent, not-for-profit, national news service for the people of Wales, by the people of Wales.