News
Better treatment pathway for pancreatic cancer 'could save thousands of lives'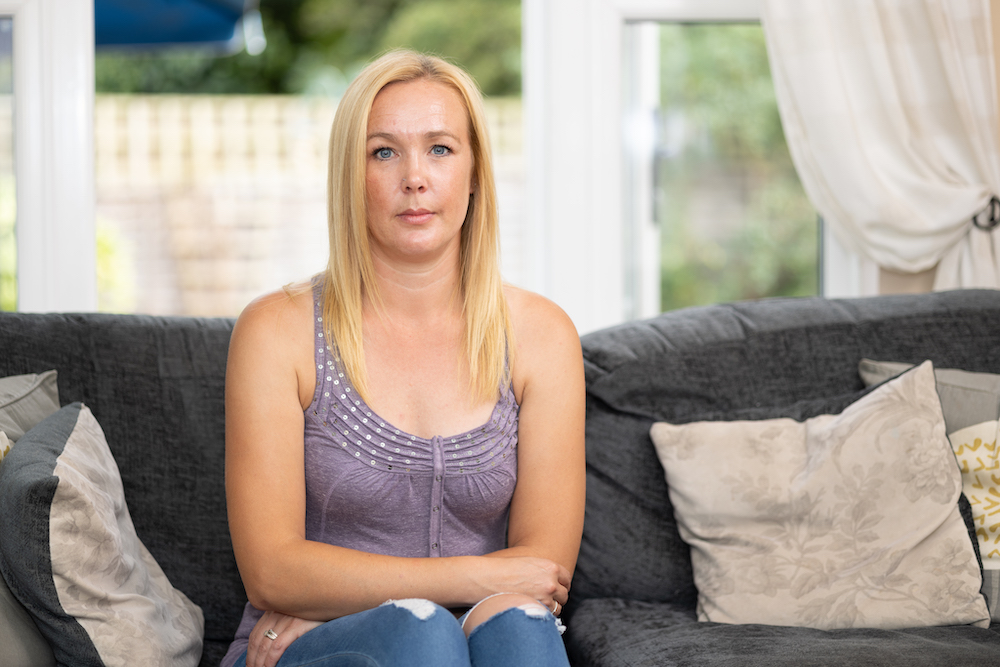 Thousands of people with pancreatic cancer could live longer if low treatment rates for the disease are tackled, a charity has said.
Pancreatic Cancer UK is calling for more effective pathways from diagnosis to treatment to ensure no patient "falls through the cracks", regardless of whether their cancer is treatable or not.
The charity claims seven out of 10 patients receive no treatment for pancreatic cancer. It also has the lowest treatment rate (34%) compared with breast (86%), bowel (74%) and lung (56%) cancers.

Poor outlook
According to Cancer Research UK, pancreatic cancer is the tenth most common form of the disease in the UK and its "poor outlook" is due to the fact it is often diagnosed at a late stage. On average, there are about 10,500 new cases of pancreatic cancer in the UK every year.
In localised cases – where the cancer remains in the pancreas – 55% of people survive for one year or more, with 25% surviving for three years or more.
However, if the cancer has spread to other areas of the body, 50% of patients survive for one year or more and 15% survive for three years of more.
In a bid to tackle survival rates, Pancreatic Cancer UK has launched its Don't Write Me Off campaign, calling on all UK governments for "sustained funding" to implement a new care pathway that will ensure patients are diagnosed within 21 days of being sent for tests, and start treatment within 21 days of being diagnosed.
It also wants "expert care and support for everyone", regardless of where they live or their chance of survival.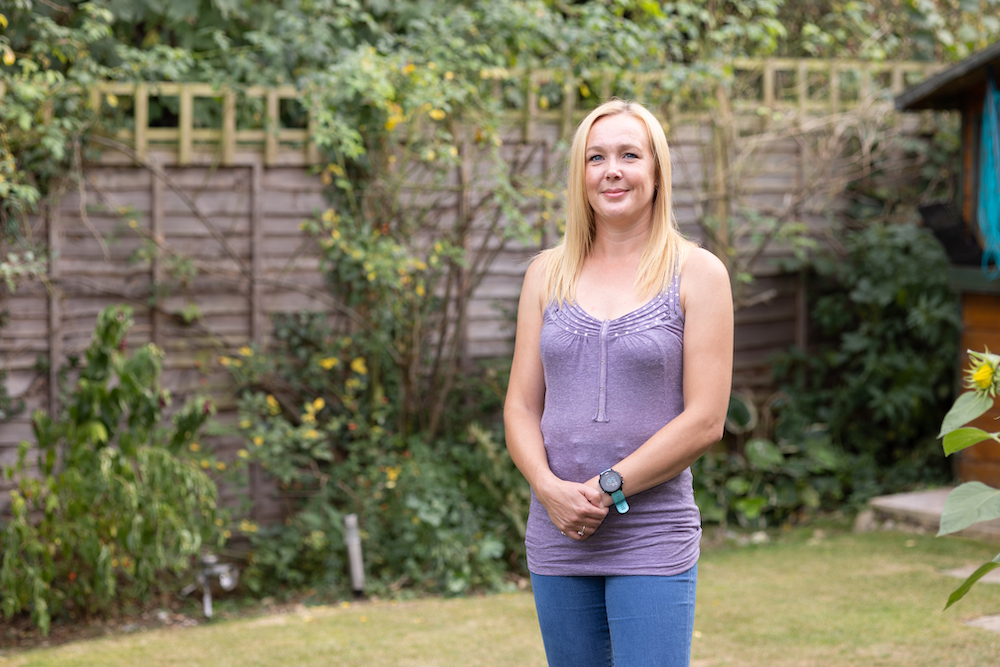 Repeatedly delayed
Nicola Allen's dad, Clive, was diagnosed with terminal pancreatic cancer in July 2020, but was told that with chemotherapy he could have up to 12 months to see his grandchildren grow up.
However, his treatment was repeatedly delayed. He spent seven weeks waiting for treatment and just days before his chemotherapy session was due, he was admitted to hospital.
Despite having blood transfusions and drips to try and get him well enough, he was told that he was no longer able to have treatment. Clive died just 12 weeks after his diagnosis, aged 67.
Nicola, 43, said: "If Dad's chemo would have started sooner, we know he wouldn't be here now, but maybe we would have had a chance to do more things with him. Just a bit more time."
"There isn't enough regard for people's quality of death. It shouldn't be like oh you're going to die, off you go. It should be look, you're going to die, how do you want to approach this? What do you want? What do you need?
"Purely because I had spoken to a Pancreatic Cancer UK nurse on their helpline, I knew we could get a palliative care package at home for my dad. No one else had told us anything.
Ms Allen added: "Dad wanted to stop other people going through this hell. We are dedicated to fulfilling his wish. We need things to change if patients are going to stand a chance and there has to be a better standard of care."
Nicola is supporting a new petition started by Pancreatic Cancer UK urging people to sign and tell governments across all UK nations: 'don't write off people with pancreatic cancer.'
Diana Jupp, chief executive of Pancreatic Cancer UK, said: "For seven in 10 people with pancreatic cancer to receive no treatment at all – not even chemotherapy – is shocking. Those treatment rates have remained stagnant for at least a decade and people with this devastating disease deserve better.
"There is simply no time to wait, delays are costing people their only chance of survival. The path from diagnosis to treatment must be faster, more efficient and encompass all aspects of a person's care.
"Nobody should ever feel written off or 'fall through the cracks' – regardless of whether their cancer is operable or not."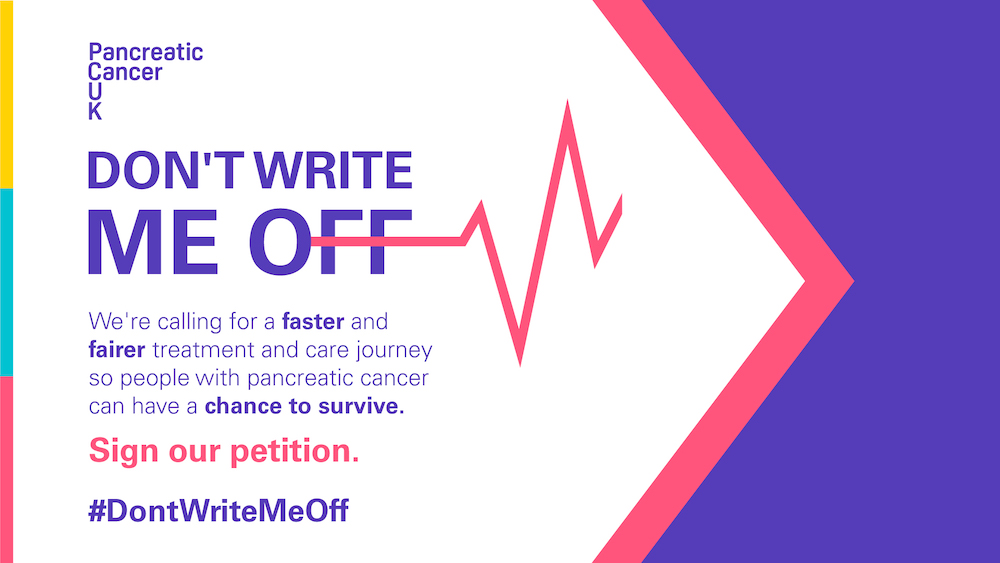 Care Pathway
Modelling carried out by the charity found its proposed care pathway would increase survival rates among pancreatic cancer patients from 7.1% to 10.4% by 2028. It claims such an increase "would represent the biggest improvement in 50 years".
Ms Jupp added: "The Improved Care Pathway represents the consensus of hundreds of health professionals and people affected by the disease who all care deeply about those diagnosed with pancreatic cancer, wherever they live, having the best possible chance of survival and as much precious time with their loved ones.
"Now we need governments to implement the pathway and provide the sustained investment needed, so the NHS can meet the unique challenges posed by the deadliest common cancer."
The Department of Health and Social Care has been approached for comment.
For more information visit: https://www.pancreaticcancer.org.uk/dontwritemeoff/
---
Support our Nation today
For the price of a cup of coffee a month you can help us create an independent, not-for-profit, national news service for the people of Wales, by the people of Wales.