News
Big jump in diagnosis of people with heart rhythm condition that could put them at risk of a stroke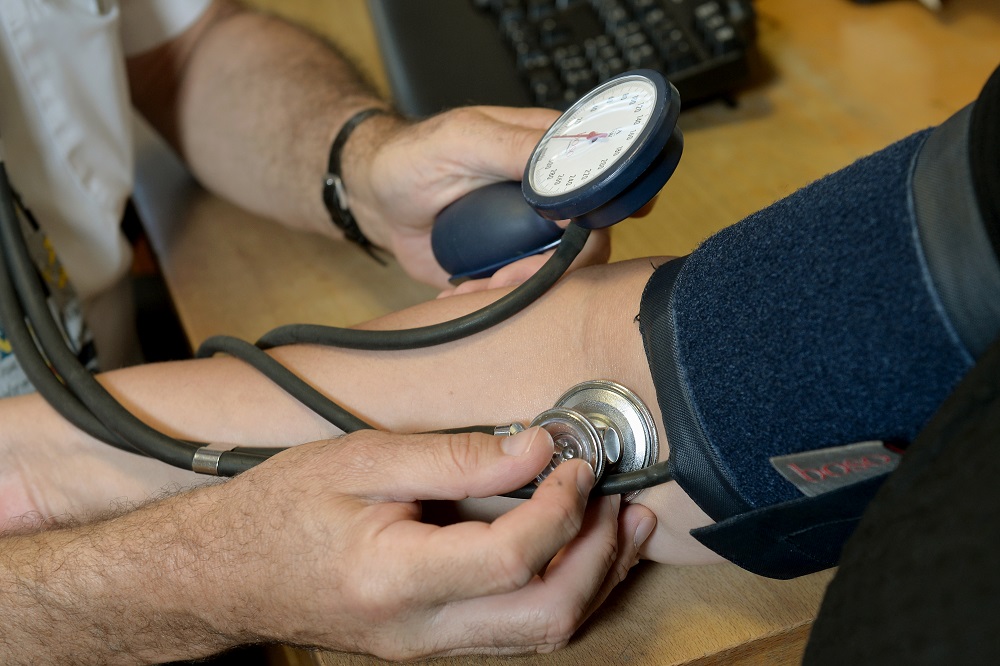 The number of people in Wales diagnosed with a heart rhythm condition that puts them at increased risk of a stroke has now passed 78,000, as the UK-wide total has gone over 1.5 million for the first time.
According to new British Heart Foundation (BHF) figures, the number of people diagnosed with atrial fibrillation (AF) in the UK has increased from one million in 2013 – a 50 per cent rise in the space of a decade.
The new total means that 1 in 45 people are known to be living with the condition.
Someone with atrial fibrillation is five times more likely to have a potentially fatal or life-changing stroke.
Atrial fibrillation is the most common form of abnormal heart rhythm and is believed to contribute to one in five strokes.
The BHF says better recognition and diagnosis of the condition is likely to be the key factor behind the rise in the number of people known to have atrial fibrillation.
However, it is estimated that there are at least another 270,000 people in the UK – including around 15,000 in Wales – who remain undiagnosed and unaware.
The charity says that further research is needed to find new ways to identify people who are at risk so they can be diagnosed earlier.

Palpitations
The most common symptoms of AF are palpitations, breathlessness, and dizziness. However, many people do not experience any symptoms meaning that they are unaware of the condition and treatments, as well as their increased risk of stroke. Atrial fibrillation can also be intermittent, increasing the challenge of identifying those who have it.
Professor Sir Nilesh Samani, Medical Director at the British Heart Foundation, said: "These figures show a quite astonishing rise in the number of people diagnosed with atrial fibrillation.
"Research has helped us understand the links between atrial fibrillation and stroke and that has spurred the efforts we have seen in recent years to identify people with this potentially dangerous heart rhythm.
"What remains troubling is the sheer number of people who are undiagnosed and unaware that they are living with a heightened risk of stroke. Finding people with this hidden threat must remain a priority.
"We also need to continue to harness the power of science to develop new and innovative tools for identifying people at increased risk of developing atrial fibrillation so we can try and prevent the condition developing or at least identify people earlier if they develop it, as there are effective treatments available to reduce their risk."
Jeff Rowles was diagnosed with atrial fibrillation and another heart rhythm condition (supraventricular tachycardia) in 2011. Since 2005, he had been experiencing increasing periods of dizziness, and shortness of breath that would leave him struggling to walk prolonged distances.
Cardioversions
In 2012, the 47-year-old from Blaenavon, had the first of 20 cardioversions – a treatment which aims to get an abnormal heart rhythm back to a normal pattern by sending controlled electric signals to the heart through electrodes placed on the chest. And in 2017, he had an operation to close a small hole in his heart.
Since then, Jeff continues to suffer from the effects of atrial fibrillation.
"I lost my job eight years ago. I used to operate heavy machinery in a steel works, but the spells of dizziness made that unsafe. I no longer have the energy to exercise, and it can even be difficult to walk the dog at times," he said.
"When I was diagnosed with atrial fibrillation, it was helpful to have a name to put on what was happening to me. It was reassuring to know that they knew what it was and could try different treatments.
"I am on blood thinners, but the doctor told me that I still have an increased risk of having a stroke which is a worry to me. I feel I'm very young to have a heart condition. I think more needs to be done to raise awareness to help spot the signs."
The new figures have been released as the BHF launches a new campaign calling on the public to support research into heart and circulatory diseases. The campaign aims to inspire people's wonder at the complexity and preciousness of their own hearts and how lifesaving research can help if it goes wrong.
You can find out more about the campaign by visiting bhf.org.uk/this-is-science
---
Support our Nation today
For the price of a cup of coffee a month you can help us create an independent, not-for-profit, national news service for the people of Wales, by the people of Wales.