News
Bird flu hits UK's seabird colonies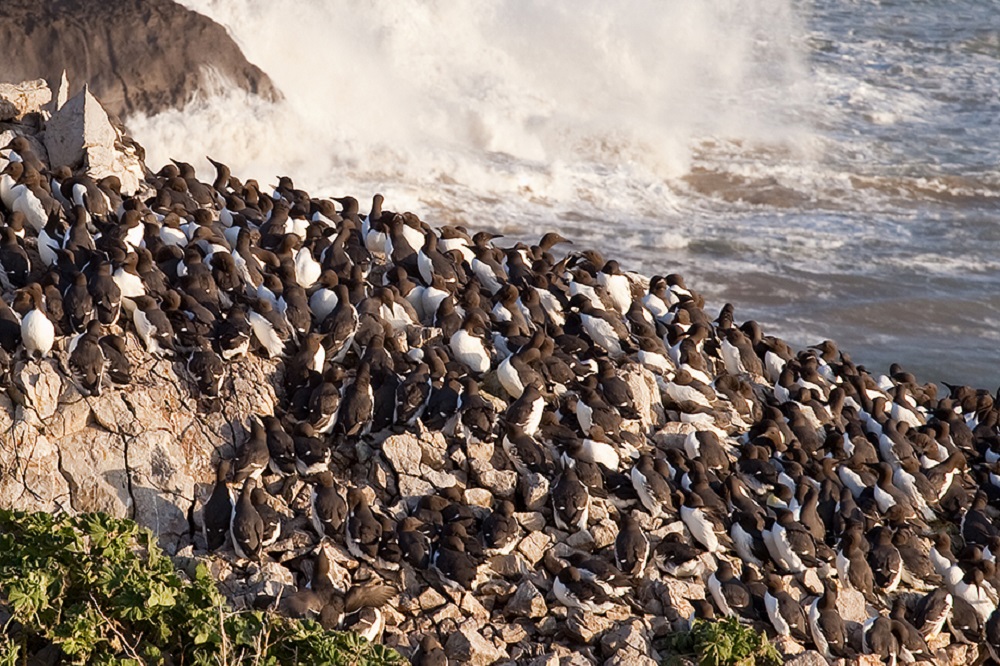 More than 7,000 seabirds have died from bird flu at precious colonies across the UK this year, the National Trust has said.
In 2022, the deadly disease ripped through the Farne Islands, off the Northumberland coast, killing 6,000 birds but other important sites around the country were largely unaffected.
That dropped to around half that number this year on the Farnes, in part due to careful work by rangers who picked up the carcasses in a bid to stop bird flu spreading, as well as keeping visitors off the islands.
But the picture was much worse for other sites with five additional notable areas for seabird colonies affected, including Cemlyn in Anglesey, north Wales, the Pembrokeshire coast in south Wales, Long Nanny, on the Northumberland coast,  and Brownsea off the south coast of Dorset as well as parts of the east and north coasts of Northern Ireland.
At Cemlyn in Wales, more than 1,200 dead birds were collected, 771 of which were Sandwich Terns.
Chris Wynne, senior reserves manager for the North Wales Wildlife Trust said: "Last year our seabirds escaped bird flu, so it has been really distressing to see its impact here, over the past few months."
The Pembrokeshire coast was also affected with hundreds of dead wild birds washing up on beaches.

Vulnerable colonies
Harriet Reid, area ranger on the Farne Islands, which are looked after by the National Trust, said: "As soon as we became aware of the presence of avian flu within the bird population, we did everything possible to restrict the spread of the disease and closed the island to visitors.
"This meant less disturbance for the vulnerable colonies, and we took the decision to pick up dead birds to try and counter the spread of the disease.
"Removing the seabirds as soon as we find them, does seem to have made a difference – the number of dead birds picked up on the islands is down by 39% on last year – but we need to rapidly understand what more we can do to protect these precious seabirds."
She added: "Currently there is little solid guidance and we're fighting against time to prevent a long-term impact on some populations, particularly those species which are already struggling due to other pressures such as climate change – like the Arctic tern, and those seabirds such as puffins which only lay one egg and fledge one chick per year."
Last year guillemots and kittiwakes were hit worst by bird flu, while this year it was the Kittiwakes and large gulls.
Ms Reid said: "We don't know for sure why this is the case, but it seems that the disease is ripping through different species over time, possibly as immunity builds in previously impacted species."
The ban on visitors landing on the Farnes will continue while rangers carry out work to make the habitats ready to welcome large numbers of breeding birds next year.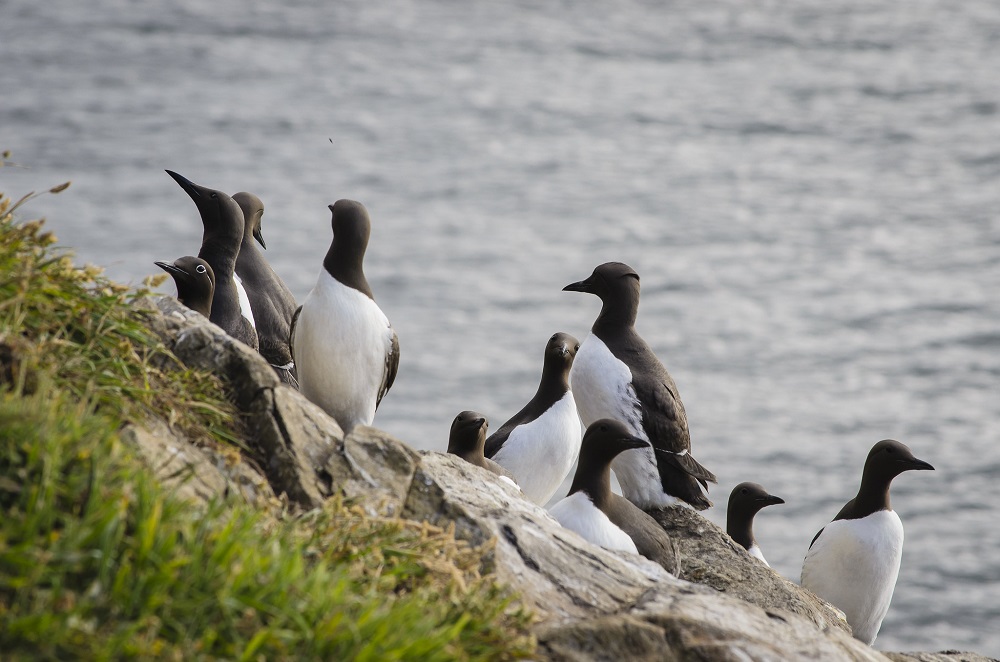 Heartbreaking
James Porteus, area ranger at Long Nanny which is home to Britain's largest mainland colony of Arctic terns, said: "We started to see birds showing signs of the disease in late June and it was absolutely heartbreaking to witness so many birds, particularly Arctic tern chicks, succumb to the disease.
"What is really concerning is the number of both Arctic and little terns that we have lost in relation to the respective populations that typically return here to breed.
"At least 8% of the breeding population of Arctic tern adults died this season, along with roughly 40% of the Arctic tern chicks."
He added: "This is extremely worrying, especially when you consider that these fragile seabirds are already having to deal with a whole host of other challenges including the impacts of climate change and extreme high tides wiping out nests at critical times during the breeding season."
At Brownsea Island in Dorset 650 birds perished with the vast majority being chicks or juveniles.
And in Northern Ireland, National Trust rangers collected 21 dead common terns from Cockle Island, a breeding colony just off the coast, and more birds washed up at Cushendun, White Park Bay and Runkerry over summer.
UK chief vet Christine Middlemiss said: "We recognise that the current outbreak of highly pathogenic avian influenza poses a significant threat to the UK's wild bird populations and share the concerns about the impact on breeding populations, particularly seabirds that nest closely in large numbers.
"Dealing with disease in wild mammals that are frequently on the move is extremely difficult globally but we have been working very closely with partners on this issue since the impacts on wild birds started to become apparent and we keep the outbreak in these populations under close review."
---
Support our Nation today
For the price of a cup of coffee a month you can help us create an independent, not-for-profit, national news service for the people of Wales, by the people of Wales.