News
Blow for wind farm developer as it pulls out of energy park scheme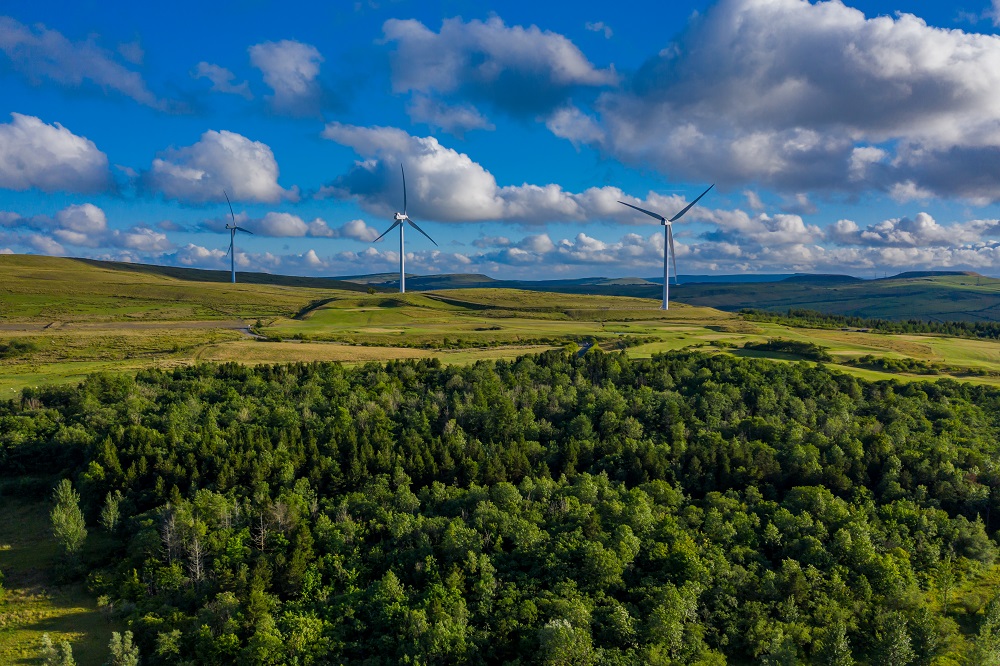 Martin Shipton
Opponents of plans to build a network of wind turbines across Wales have claimed a victory after developer Bute Energy withdrew plans to create an energy park at Moelfre in Conwy.
CPRW, the Welsh countryside charity, claimed the project had been discontinued because of the strength of local opposition, and said the decision marked a victory for community resilience and solidarity in the face of a development that threatened the integrity of the local landscape and residents' quality of life.
"Bute Energy's decision comes as no surprise," said CPRW spokesman Ross Evans. "Given the strength and unity of the local opposition, the developer's position became untenable. They had no choice but to withdraw."
He added: "This outcome is a stark reminder to developers everywhere of the power that communities hold when their environment is at stake. Any development process must put respect for local communities and their environment at its heart. Anything less will be met with rightful resistance.
"This is not just a triumph, but a lesson for developers – fail to respect the communities you work in, and you will fail in your endeavours.
"The CPRW stands resolute in its mission to safeguard Wales' rural landscapes and will continue to uphold the rights of local communities in planning decisions that affect them. We congratulate the communities for their spirited resistance."

Email
Neighbouring residents received an email from Bute Energy's managing director Stuart George, which said: "As you are aware … throughout 2022 and 2023 we have been in the early assessment phase of the proposed Moelfre Energy Park. Based on the conclusions of our latest technical studies and feasibility assessments, Bute Energy has decided not to proceed with the proposed development.
"I hope that this decision underscores the sincerity of our intentions when we described the project as at an early and conceptual stage and shows our commitment to only continue to progress with projects that we believe have good merits and prospects of successful delivery.
"While disappointing, our projects elsewhere in Wales continue to move forward, and we expect all our projects to be generating clean, green electricity by 2028. We are proposing a capital investment of £3bn by the end of the decade in projects that will deliver 25% of the green energy that the Welsh Government says we need to get to Net Zero."
Local Tory MP David Jones, who represents Clwyd West, said: "This is excellent news for the residents of Llanfair TH and the surrounding areas. The turbines proposed by the developers would have had a massively detrimental impact on a particularly scenic area and the cancellation of the project is an enormous relief."
---
Support our Nation today
For the price of a cup of coffee a month you can help us create an independent, not-for-profit, national news service for the people of Wales, by the people of Wales.