News
Bombshell news of north Wales care home closure was 'devastating', says wife of resident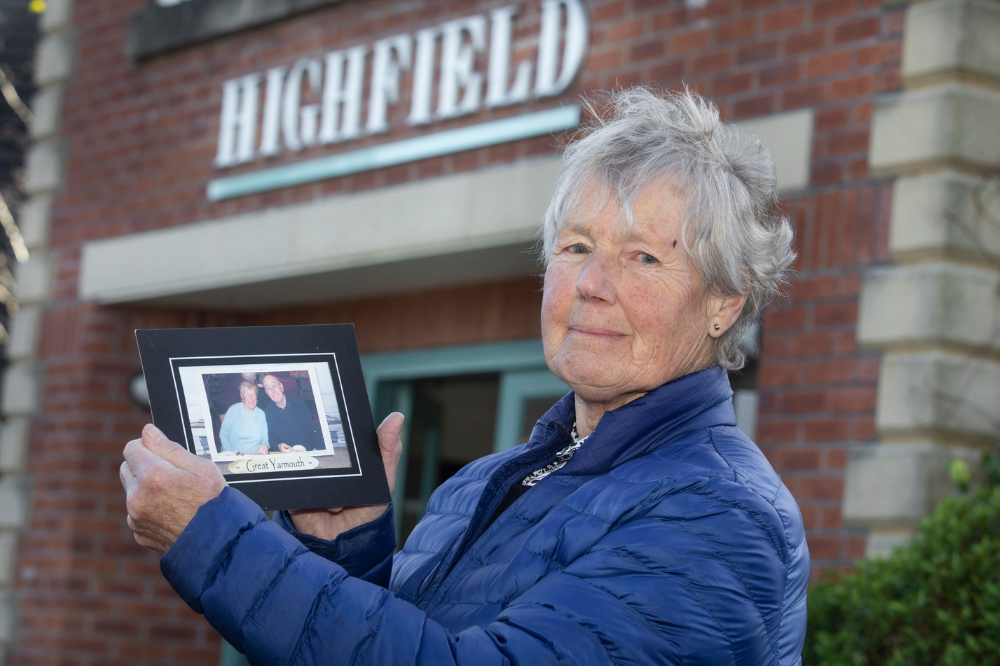 A distraught nurse has described her "devastation" after hearing the bombshell news that the care home where her husband lived was closing.
Jenny Creed's 80-year-old husband, Jim, an ex-upholsterer, was a resident of the 37-bed Gwastad Hall in Cefnybedd, near Wrexham, which has announced it's going into administration.
At the same time it was revealed that Morfa Newydd Care Home in Greenfield in Flintshire, that's registered for 54 residents, was also closing.
Heartbroken staff at both homes have been given four weeks' notice and the owners have been working with Flintshire and Wrexham councils to find alternative accommodation for the residents.
While many of the residents have been found places at other care homes, it's understood that a number of residents still have nowhere else to go.
The news about Gwastad Hall and Morfa Newydd came a few weeks after it emerged that the 16-bed Bay Court Care Home in Kinmel Bay and the 28-bed Trewythen Hall Care Home in Gresford have already closed.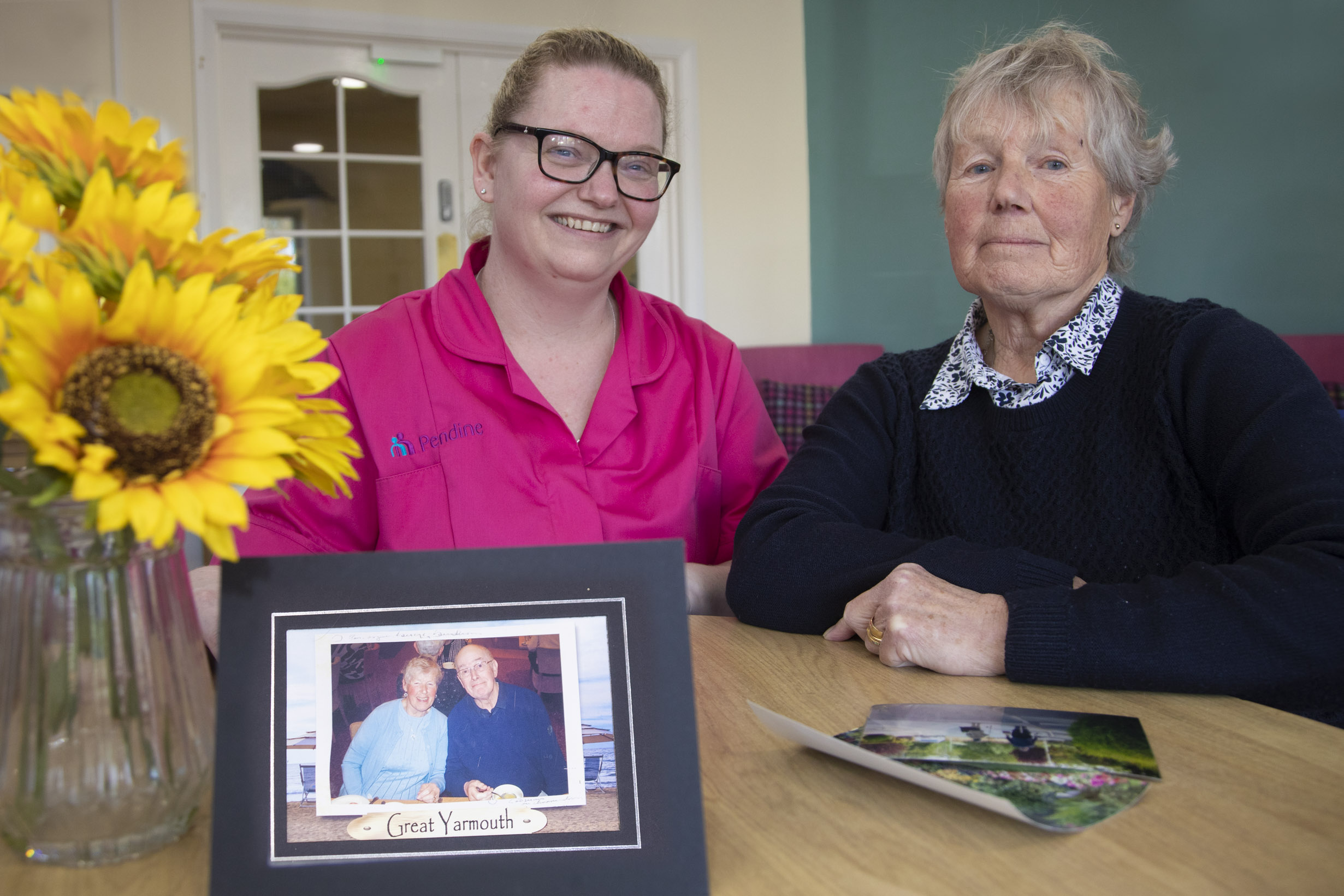 Shutting down
North east Wales has now lost a total of 163 care home beds and according to social care champions Care Forum Wales, another un-named care home is also on the verge of shutting down.
Mother of four and grandmother of three Mrs Creed, 76, from Rossett has been working in social care for the past 25 years and her husband Jim moved to Gwastad Hall four months ago after suffering a series of debilitating strokes.
She is currently a member of staff at the Emral House Nursing Home in Wrexham and previously worked at the town's Strathalyn Care Home which closed a few years ago.
Mrs Creeds said news of the home's closure "came out of the blue and was a huge shock" but she is grateful a place has now been found for her husband at the Highfield Care Home which is part of the Pendine Park care organisation.
She said: "It was devastating when I heard the news. I went in to see my husband and I was met by the staff who said they had some bad news and they told me the place was closing. You could have knocked me over with a feather.
"A lot of the staff had been crying who said the news came out of the blue. Nobody had an inkling.
"There's a lot of residents to find places for and the nurses and carers have to find employment.
"It's very difficult because we were just devastated. My husband had got close to the gentleman he sat next to for three months so he misses him.
"I've popped into Gwastad this afternoon and they are all very emotional because all the people they have looked after for a long time are leaving. It's also a worry for them to find jobs.

Powers
She added: "It's been underfunded for years. The powers that be should have stepped in but the bottom line is that social care doesn't get the funding it deserves.
"The people receiving social care have worked all their lives. My husband has worked since he was 14 and they should be care for without having to worry.
"My message is that it needs to be sorted out and that those providing the places for the elderly should be given the support they need.
"We can't afford to lose these care homes because the hospitals just can't cope."
According to Mario Kreft MBE, the chair of Care Forum Wales, more care home closures were inevitable.
The sector, he said, was in dire straits because of a triple whammy of chronic underfunding, the related problem of staffing shortages and the growing burden of red tape.
He said: "We are in the midst of a major crisis at the moment. There are no hospital beds for people who need them.
"Meanwhile, ambulances are queuing outside with their engines running and the paramedics on board are waiting for many hours to admit people who need hospital care.
"Once a care home closes it is highly unlikely that it will ever reopen and the cost of trying to replace these beds is incredibly high – around £150,000 a time so plugging the gap after the loss of 163 beds would cost an eye-watering £25 million.
"The other problem is that if there are any new care homes being built, they won't necessarily be within the local communities they are now and we'll have vulnerable people being shipped out to facilities miles and miles away from their families and friends.
"Unfortunately, local authorities have been paying lip service to the Welsh Government 'Let's agree to agree' guidance which is essentially a toolkit to calculate sustainable fees that reflect the true cost of providing care, instead of the current cloud cuckoo land approach of many councils and health boards."
Mario Kreft MBE said Care Forum Wales has been predicting this outcome for care homes for a long time as "you can't fix the NHS without fixing social care."
He added: Many of the people stuck in hospitals across Wales should not be there and it would be better for them to be in a care home or receiving domiciliary care appropriate to their needs.
"It would also be a much better use of cash from the public purse which would free up a huge number of hospital beds and provide a straightforward, common sense way of alleviating the current crisis.
"But to do that we need to invest properly in social care so that the fees paid to providers match the real costs of care.
"That would then also enable us to pay our fantastic front line staff what they deserve, helping to retain the current workforce and attract new recruits to this incredibly important profession."
---
Support our Nation today
For the price of a cup of coffee a month you can help us create an independent, not-for-profit, national news service for the people of Wales, by the people of Wales.