News
Boris Johnson could face a new contempt of Parliament charge following 'narcissistic rant' says Labour MP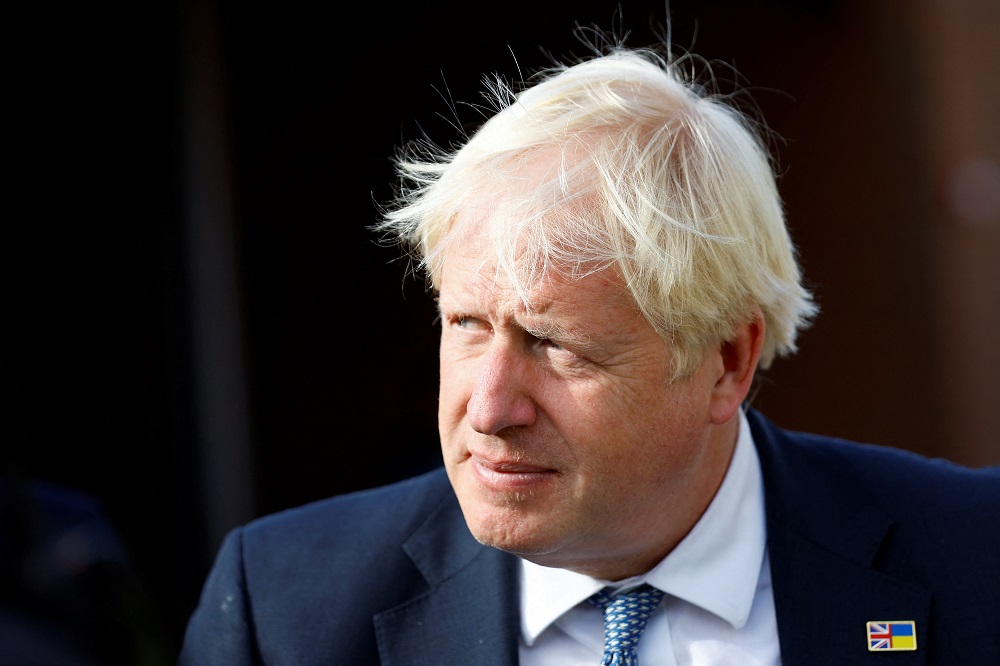 Boris Johnson appears to have "effectively leaked" that the Commons Privileges Committee has found he lied to Parliament, its chairman Sir Chris Bryant has said.
Sir Chris Bryant, who recused himself from the Boris Johnson investigation, said the former prime minister could be levelled with a new contempt of Parliament charge after his "narcissistic rant".
Mr Johnson accused MPs conducting the inquiry into whether he misled the Commons with his assurances over partygate of a "witch hunt" as he announced he was quitting the green benches on Friday.
Speaking to BBC Radio 4's Today programme, Sir Chris said: "The report still stands and will have to go to the House."
He added: "They may want to conclude that there has been an additional contempt of Parliament by the way that Boris Johnson has behaved in the last 24 hours and in the attacks on the committee, which are in effect an attack on the whole House.
"I don't think anybody can now be in any doubt that Boris Johnson holds Parliament in contempt.
"I thought that was evident through the illegal prorogation of Parliament, but it's certainly true now.
"The committee could ask the House to come to all sorts of different conclusions about the former member Boris Johnson, which would undoubtedly affect how he is seen into the future."

'Narcissistic rant'
The Labour MP said Conservative MPs on the committee, which hold a majority on the seven-person panel, could take exception to Mr Johnson claiming the inquiry was acting in a bid to potentially reverse Brexit.
"I see Boris Johnson has attacked it for apparently trying to undermine Brexit," he continued.
"How he can possibly believe that Sir Bernard Jenkin, an arch Brexiteer with whom I've rowed about Brexit many times, how he could possibly conceive of him in that light, I think is difficult to understand.
"He had a kind of narcissistic rant and that is fine, but I think in all the breathlessness of this, it is easy to forget quite how significant this moment is."
'Coward'
Deputy Labour leader Angela Rayner has accused Mr Johnson of being a "coward" by resigning before the investigation into his comments is published.
Speaking on Radio 5 Live, she said: "To me, he is a coward. He knows that the Privileges Committee has seen through this fiasco and he has jumped.
"He could have defended himself, he could have gone to his constituents and fought the suspension, and he has decided he is not going to do that because he knows he is in the wrong.
"And he has never apologised to what he has done to the British people… he has basically been gaslighting the nation, and I think he is a disgrace."
Deceit and lies
Liberal Democrats leader Sir Ed Davey said there should be a general election following the resignation of Boris Johnson as an MP.
Speaking to the BBC Radio 4's Today programme, he said: "I think there should actually be a general election.
"I think the chaos and division in the Conservative Party, the fact that they're so out of touch on the cost of living, on the NHS, it means we've got to put the country out of its misery with these Conservatives.
"I doubt they'll do it, because I don't think they've got the courage to do it. But Rishi Sunak should call a general election and, on the back of Boris Johnson's resignation, let's get rid of them.
"He has a track record of deceit and lies."
"But I hope today is not just about Boris Johnson. I think it's about the whole Conservative Party who put him there in the first place."
---
Support our Nation today
For the price of a cup of coffee a month you can help us create an independent, not-for-profit, national news service for the people of Wales, by the people of Wales.