News
Bowel cancer survivor to complete sponsored walk to spread awareness of disease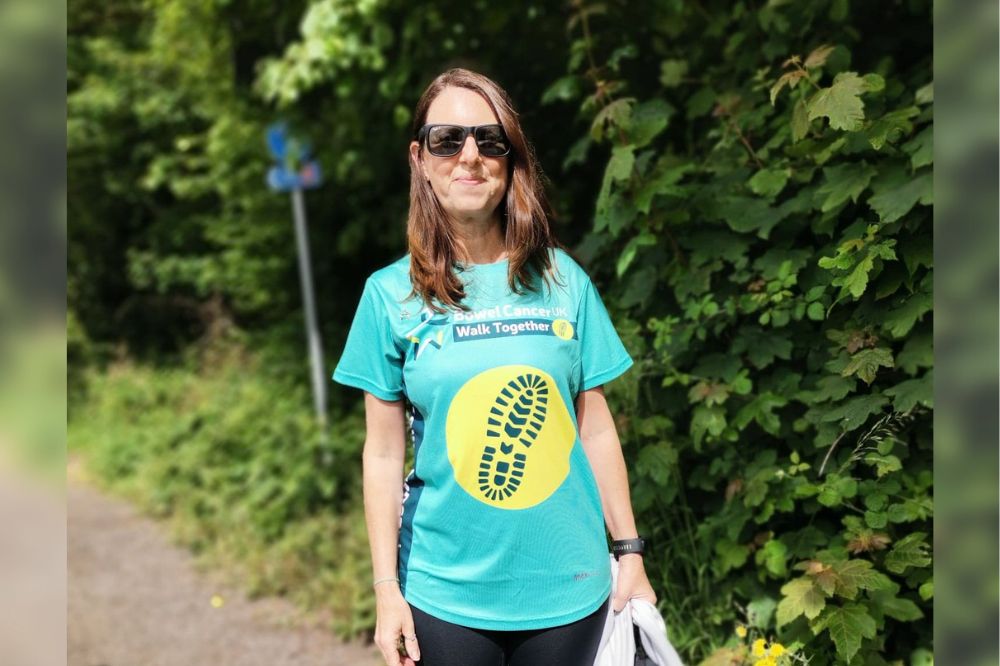 A bowel cancer survivor will take part in a five-mile sponsored walk to spread awareness of the disease and raise money for Bowel Cancer UK.
Sacha Stoyle from Llantwit Major is taking part in the Walk Together campaign by hiking around the beautiful nature trails of Porthkerry Park in Barry this September.
Sacha was diagnosed with early-stage bowel cancer in November 2020 and she hopes her sponsored walk will help raise awareness of the symptoms of the disease.
There are three different events to choose from as part of the charity campaign; a 'virtual' five-mile walk, a five-mile in-person walk though London on Saturday 16 September, or a brand-new Walkies Together dog-walking challenge.
The 'virtual' walk can be completed in the participant's local area on any day of their choosing in September.
Participants are encouraged to gather a team of friends and family to complete the walk with and to involve their local community in spreading awareness of bowel cancer.
Every 15 minutes someone is diagnosed with bowel cancer in the UK, making it the fourth most common cancer.
The money raised will go toward the funding vital services and lifesaving research.
Message
Sacha Stoyle said, "Having had bowel cancer in November 2020 I feel passionately about getting the message out to people that if you have any symptoms of the disease, go to your GP.
"By going to your GP at the first sign of symptoms or even if you are just noticing a change in your body, you can get an early diagnosis which means you have a better chance of survival.
"I had blood in my stools, and I was going more frequently. I kept a diary of this and took it to the GP with me.
"My bowel cancer was caught early and removed, with no spread to lymph nodes and no need for a stoma or chemotherapy. Early detection ensured that I am now cancer free.
"For Walk Together I am planning a five-mile walk at a local beauty spot that is accessible for family and friends, other survivors and those receiving treatment that feel strong enough to join! We will also remember those that we have lost.
"I can't stress enough how important it is to go to the GP if you have any symptoms or if you're not feeling happy about changes in your body and bowel movements.
"Don't be put off if you are young or think you have IBS, it's better to get things checked. Early detection saved my life!"

Support
Luke Squires, Director of Fundraising at Bowel Cancer UK, said: "We're incredibly grateful to Sacha for taking part in Walk Together, and really inspired by her for speaking so openly about her diagnosis and treatment.
"Every 15 minutes someone is diagnosed with bowel cancer in the UK which means that in the time it takes to walk five miles, seven people will hear the words: 'you have bowel cancer.'
"We're determined to save lives and improve the quality of life of everyone affected by the disease but we're entirely reliant on the generous support of fundraisers like Sacha.
"This September put your best foot forward and help us create a future where nobody dies of bowel cancer."
You can get involved by signing up for a Walk Together event here.
---
Support our Nation today
For the price of a cup of coffee a month you can help us create an independent, not-for-profit, national news service for the people of Wales, by the people of Wales.