News
Braverman: Small boats migrants 'possess values at odds with our country'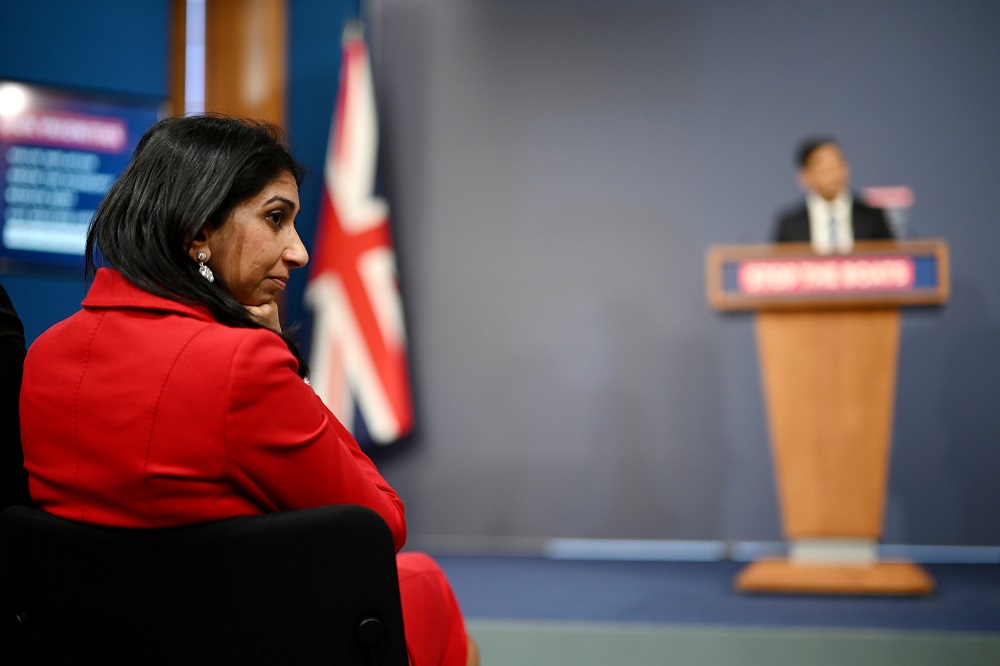 Migrants crossing the English Channel on small boats have values "at odds" with UK norms and are linked to "heightened levels of criminality", Suella Braverman said.
The Home Secretary made the comments as her legislation aimed at deterring migrants from risking the journey from France faced its final Commons hurdles.
"I think that the people coming here illegally do possess values which are at odds with our country," the Home Secretary said.
"We are seeing heightened levels of criminality when related to the people who've come on boats, related to drug dealing, exploitation, prostitution.
"There are real challenges which go beyond the migration issue of people coming here illegally. We need to ensure that we bring an end to the boat crossings."
The Illegal Migration Bill will change the law so that those who arrive in the UK illegally will be detained and then promptly removed, either to their home country or a safe third country such as Rwanda.

Unworkable
Critics of the Bill have dismissed the proposed legislation as unworkable, while right-wing Tory MPs believe the Bill does not go far enough.
Other Tories want greater protections for minors and victims of human trafficking.
Ministers have already given in to some demands to avoid potential revolts, with a series of Government amendments expected to be voted on in the Commons.
The Government has also been unable to say whether the legislation complies with the European Convention on Human Rights.
Marcial Boo, chief executive of the Equality and Human Rights Commission, told BBC Radio 4's Today Programme he was "concerned" that the Bill is in breach of international obligations.
He said: "We are concerned that the Bill would risk breaching international obligations.
"What we are advising MPs in passing the legislation is just that they bear in mind our international human rights obligations and that they consider those matters when debating the legislation today.
"What we have said to MPs is that we are concerned that there are risks, particularly to victims of trafficking and children, and we want to make sure that human rights are applied universally because they are for everyone."
Although the legislation is almost certain to pass in the Commons, it will face a stiff test in the Lords.
Ms Braverman told Talk TV it was "legislation that the British people overwhelmingly want" and "I urge my colleagues in the House of Lords to get behind these measures, they are absolutely vital for us to stop the boats, they're vital to stop people making this treacherous journey in the first place."
---
Support our Nation today
For the price of a cup of coffee a month you can help us create an independent, not-for-profit, national news service for the people of Wales, by the people of Wales.