News
Brexit planning helped UK prepare for Covid pandemic, Michael Gove tells inquiry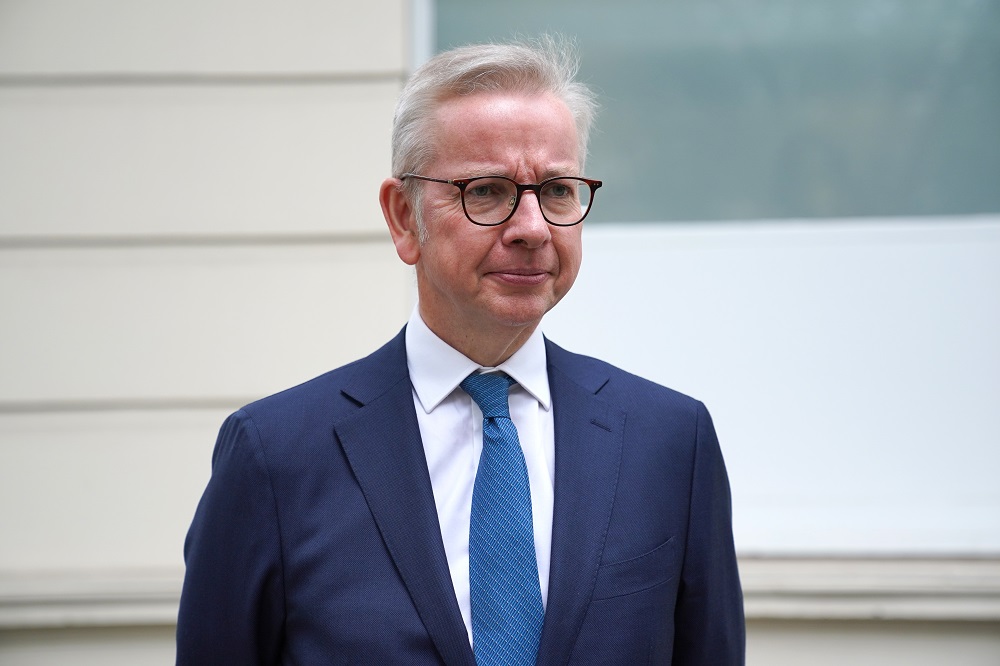 Michael Gove has argued that planning for a no-deal Brexit made the UK "more match fit" for dealing with the Covid-19 pandemic.
The veteran Tory, who was Cabinet Office minister and chancellor of the Duchy of Lancaster when the pandemic began in 2020, said EU exit planning was "some of the best preparation" possible for a crisis.
Giving evidence to the UK Covid-19 Inquiry on Thursday, he denied that moving staff over to Brexit work had a detrimental effect on pandemic planning.
The Civil Service grew and expanded in readiness for departing the EU, Mr Gove said when asked about staff being overworked.
"The nature, the pace and the intensity of the work undoubtedly placed pressure on individuals and the system, but it also ensured a greater degree of match fitness for what none of us anticipated but what was to come the year after," he said.
"I would argue that the skills acquired, honed and refined during EU exit preparation helped us not only to have an organisational system that was better in dealing with the crisis, but having a cadre of people who'd been through an intense process that enhanced their ability to respond."
He added: "The preparation for EU exit in and of itself was some of the best preparation that could have been undergone for any future crisis."

Brexiteer
Mr Gove, a staunch Brexiteer, chaired a Cabinet committee that marshalled preparedness for no-deal Brexit risks across government departments under Boris Johnson's premiership.
The XO (Exit Operations) committee had to work at an "accelerated" tempo due to the EU exit deadline, he said.
"I do believe that it was helpful for all of government to be operating at that pace, because we made government more match fit overall for the terrible events that this inquiry has been set up to look at."
The Levelling Up Secretary also said Britain was unprepared for a coronavirus pandemic because it was focused on responding to a flu pandemic instead.
"Ultimately the pandemic that occurred was not a flu pandemic. It was one for which we were unprepared because few western nations, if any western nations had anticipated the particular type of pandemic that Covid-19 was."
He added that the Cabinet Office "did flex rapidly once it was clear what the scale of the pandemic was" in the spring of 2020.
Mr Gove is the latest Conservative figure to give evidence to the inquiry, which is in an early stage examining the country's preparedness for a pandemic.
His appearance, which was at one point interrupted by his phone apparently playing a recording of the earlier part of the session, comes after the inquiry heard from former prime minister David Cameron and his chancellor George Osborne.
Other witnesses, including Scotland's former first minister Nicola Sturgeon, have told the inquiry that no-deal Brexit planning from 2018 onwards damaged the UK's ability to also plan for a pandemic.
Welsh First Minister Mark Drakeford said resources had been diverted away from emergency planning for this reason.
---
Support our Nation today
For the price of a cup of coffee a month you can help us create an independent, not-for-profit, national news service for the people of Wales, by the people of Wales.