News
Businessman launches campaign to devolve power to north Wales and appoint 'metro mayor'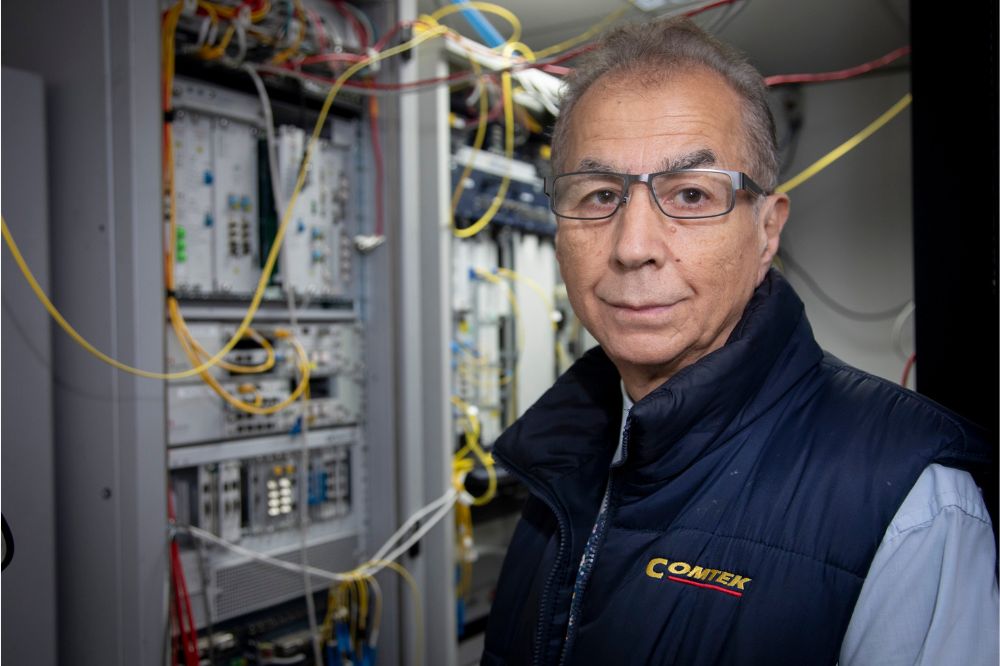 A leading businessman has launched a campaign to devolve power to north Wales and appoint a 'metro mayor' to ensure the region doesn't continue to miss out on funding.
Askar Sheibani, Chief Executive of Comtek Network Systems and chairman of Deeside Business Forum is calling for north Wales to have its own powers after planned major road schemes were scrapped by the Welsh Government.
He has warned this will buckle the area's manufacturing industry and its potential to provide a major source of cheap, green energy for the country.
According to Mr Sheibani, it was yet another example of how the north-south divide is putting the region at a huge disadvantage.
He thinks the only solution is to devolve power to north Wales with a metro mayor who could represent the region's interests.
The decision to axe road schemes was recently announced by Welsh Government with improvements to the A483 around Wrexham likely for the chop along with the Red Route which would have seen a new eight-mile stretch of dual carriageway linking the A55 at Northop with the A494 and A550 north of Deeside Parkway Junction via the Flintshire Bridge.
Meanwhile, plans for a third Menai bridge will no longer go ahead.
Mr Sheibani said: "These roads are the major arteries for transport into north Wales from the north west of England and the West Midlands, but decisions have been made in Cardiff which will have a detrimental effect on the development of this region.
"We need a real minister for north Wales, our own metro mayor, to help us become the northern powerhouse we can be with our own devolved budget and the ability to make decisions.
"The 'North Wales Metro Mayor' would still be answerable to the Welsh Government but would have economic decision-making powers and a separate administration that would provide the strong local leadership to transform our economy beyond belief."
A recent review panel which assessed 59 road projects across Wales found that only 15 will now go ahead, all of which are in south Wales.
Mr Sheibani claimed the review had ignored citizens in north Wales and failed to engage with key people and public representatives in the area.
He added: "I'm concerned that the panel didn't actually engage with any communities, as far as I'm aware. It didn't engage with locally elected members. The engagement with council highways officers was very poor.
"What we had is a diktat which says basically a decision has been made 140 miles away, that vitally important infrastructure works will not go ahead, and by the way, there are no alternatives that we can tell you about today."

Potential
Mr Sheibani believes the decision also reflects a lack of understanding of the potential for growth in the north.
He said: "Our economy is very different to that of the rest of Wales and there are far greater opportunities here than in south Wales.
"Our companies don't just supply Airbus, they also supply Boeing and the Ministry of Defence, and they employ a highly-skilled workforce.
"But what makes us really unique is the potential for energy generation here. We have extensive off-shore and on-shore wind power already and two licensed nuclear sites at Wylfa on Anglesey and Trawsfynydd in Gwynedd and how many places are suitable for a tidal lagoon?
"North Wales is one of the very, very few in the world and in a world facing global environmental disasters like flooding we would have a tidal lagoon that prevents flooding and generates lots of energy.
"Our advanced manufacturing capability can service the energy generation industry but we need the improved road and rail infrastructure to support that.
"Compared with south Wales, north Wales has far greater potential but we're spending a lot of money in the south where the return on investment is far lower.
"In 2017 Ken Skates, as Transport Minister, announced £100 million for that Red Route and now we have a junior minister coming along and saying that isn't going to happen – the reputational damage is incredible.
"But the economic damage will be even worse – Rolls-Royce have earmarked north Wales as one of three potential sites to build the new Small Modular Reactors for nuclear energy but they won't come unless the road infrastructure is fit for purpose."
---
Support our Nation today
For the price of a cup of coffee a month you can help us create an independent, not-for-profit, national news service for the people of Wales, by the people of Wales.