News
Cabinet members give green light to plans for road user payment scheme for Cardiff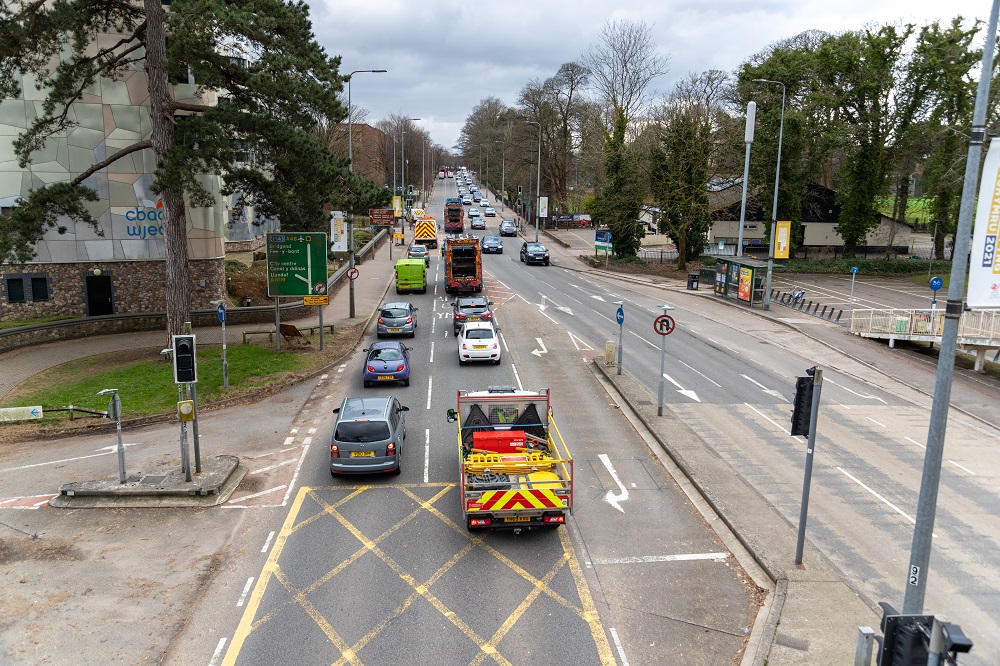 Councillors have given the go-ahead to plans which could eventually see a congestion charge introduced in Cardiff.
Cardiff Council cabinet members met on Thursday, April 27, at City Hall to discuss the possibility of bringing in a road user payment scheme, which could include a congestion charge, to help improve traffic flow and air quality in the city
The council also hopes that bringing in a road user payment could help pay for a number of public transport improvements in Cardiff, like a city-wide tram system and an improved bus network.
Cabinet's approval of the project effectively kick-starts a process of research and consultation which will take years.
Based on the council's estimates, it could be up to five years before a road user payment scheme is implemented.
Cardiff Council's cabinet member for transport and strategic planning, Cllr Dan De'Ath said bringing in a road user payment would be vital for funding public transport improvements needed in the city, adding: "Welsh Government funding simply won't get us there fast enough."
However, leader of the opposition at the council, Conservative Cllr Adrian Robson, said he thought bringing in a road user payment was "going to cause a lot of damage" and said it was a "very sad day for the city when we start to go down this road"

Referendum 
The group leader of the Liberal democrats, Cllr Rodeny Berman, again called for a referendum on the plans to bring in a road user payment, referencing that Labour did not specifically mention the possibility of bringing in a scheme in their manifesto ahead of the May, 2022, local elections.
Cllr Berman said: "People voted without knowing that this was necessarily going to come forward."
The Labour group denied ahead of the local government elections that they had any proposal for a congestion charge, but the possibility of bringing in a road user payment was mentioned in the council's transport white paper from 2020.
As there is still a lot of work to be done, it is not yet known for certain how much road users could be charged when and if a payment scheme is brought in.
The council has seemingly gone back on earlier suggestions that any future road user payment would exclude Cardiff residents after the leader of the council, Cllr Huw Thomas, said recently that they would likely have to pay as well.
However, Cllr Thomas added at the time that the authority intended to have the "smallest possible impact" on residents.
Cllr De'Ath said at today's cabinet meeting: "We really don't want this to impact on our poorest residents."
He later added: "Whatever we do needs to be fair. We appreciate that these are tough times… we understand that people are really struggling. It is not our intention to make those people struggle more."
In terms of possible discounts and exemptions, the council referenced London's Ultra Low Emission Zone (ULEZ), where residents qualify for a 90% discount on the congestion charge, as a possible solution.
Engagement with stakeholders is expected to begin April or May. This will help to identify the various options for consultation which could take place in late 2023.
The council has targeted the end of 2024 for a cabinet decision on a road user payment scheme, after which detailed design and all the associated planning can take place.
A road user payment could be implemented by 2027.
---
Support our Nation today
For the price of a cup of coffee a month you can help us create an independent, not-for-profit, national news service for the people of Wales, by the people of Wales.