News
Cabinet urged to reject relaxation of bedsit rules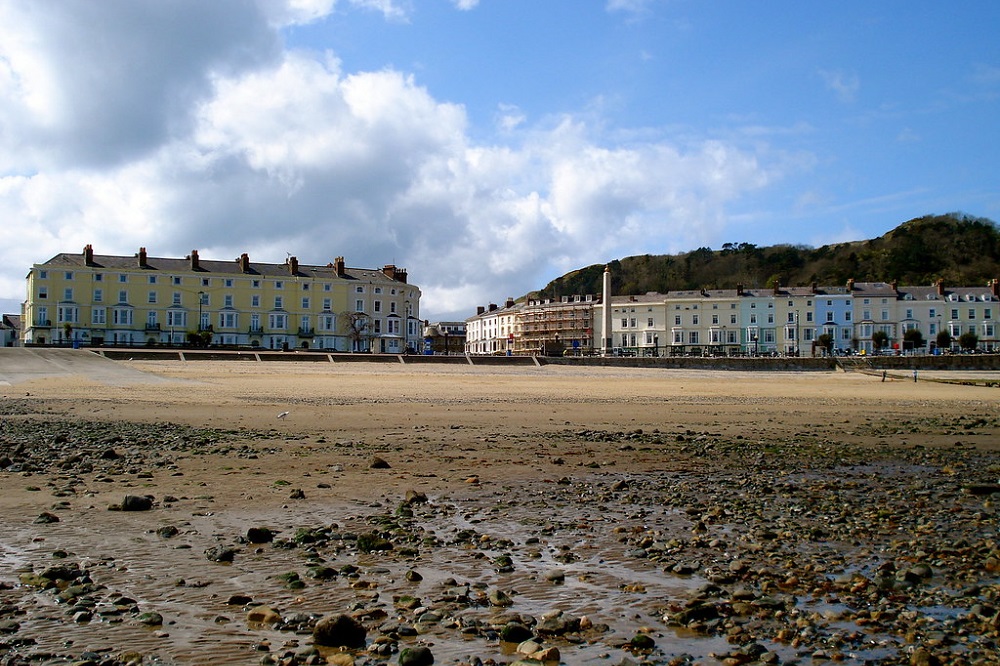 Richard Evans, local democracy reporter
A controversial study proposing to relax the rules for allowing bedsits is set to be discussed by Conwy's cabinet next week (Tuesday).
Conwy's current planning policy is to refuse all applications for houses of multiple occupation (HMOs), more commonly known as bedsits.
But the planning inspectorate has, on occasions, overturned these refusals, leaving cash-strapped Conwy to pay for costly appeals.
Conwy is also facing a homelessness crisis – with many residents suffering during the national cost-of-living emergency.
Consequently, Conwy commissioned a 100-page study to look at the HMO issue.
The study proposes to relax the rules around allowing bedsits, despite the report acknowledging HMOs caused negative impacts such as overcrowding and community safety issues.
Now some councillors fear the report could set towns such as Colwyn Bay back years, following millions being spent on regeneration.
Others worry about towns like Llandudno with its high number of hotels and tourist accommodation.
Indeed, Conwy's economy and place overview and scrutiny committee threw out the report last month – despite officers proposing new HMO rules, such as not allowing a single residential property to be sandwiched between two HMOs.
Other new rules proposed in the report included regulating the percentage of HMOs allowed on a single street.

More flexible
Llandudno councillor Louise Emery urged the cabinet to think carefully before approving the report.
"There was a lot of nervousness at the scrutiny committee about changing this policy, which was just 'no, don't come and ask for an HMO – it is not going to happen'," she said.
"The officers were trying to reassure us by changing the policy and making it slightly more flexible, which would help us when we went to appeal situation.
"I was almost torn to go with what the officers were saying if the policy was more flexible and you couldn't (for instance) have a residential property sandwiched between two HMOs or there was a percentage (of HMOs) you couldn't go over (exceed).
"That would mean our policy, although more flexible, would stand up to appeals better. The policy was brought in to control Colwyn Bay. I'm very nervous about changing it, to be honest.
"The changes they (officers) put before us were too much. I think it is safer to just say 'no' and to make sure that planning officers are well prepared for appeals."
She added: "HMOs aren't the most suitable accommodation. The bottom line is we are trying to fix the housing crisis by tinkering at the edges. Basically, we need to build a lot more social housing, which is also decent social housing.
"So HMOs, shared facilities, are not great. Of course, there is a market for it, particularly in a catering town where you have people coming for seasonal work where people just want somewhere to get their heads down, but generally, HMOs are not the best quality of housing for residents who are going to live there long-term.
"I just don't think allowing more HMOs is a good idea. It is going to have more negative impacts."
Deprivation
In the report, Lichfields, the independent consultant who carried out the study, listed South Parade in Abergele and Pensarn, Caroline Road in Llandudno, and Clifton Road in Llandudno as already having a high percentage of bedsit properties (28%, 25.5%, and 25% respectively).
Conwy introduced a planning policy of resisting all plans for new HMOs after decades of problems in coastal towns like Colwyn Bay.
Often HMOs house numerous unconnected people in large properties in which residents share bathrooms and kitchens.
Large concentrations of HMO-type accommodation are associated with deprivation and causing socio-economic problems, including, as was suggested in the report, public safety.
But Conwy is challenged with finding affordable accommodation for younger people.
The report acknowledged the county has an aging population with a high population of elderly people and higher than average house prices, causing affordability pressures.
Consequently the report said Conwy had a lower proportion of HMOs than in other areas in Wales, concluding that HMOs could provide needed affordable accommodation for some young people.
Cabinet will discuss the issue at the meeting at Bodlondeb on Tuesday.
---
Support our Nation today
For the price of a cup of coffee a month you can help us create an independent, not-for-profit, national news service for the people of Wales, by the people of Wales.