News
Call for Trago Mills boycott after chairman's 'anti-Welsh language rant'
//= do_shortcode('[in-content-square]')?>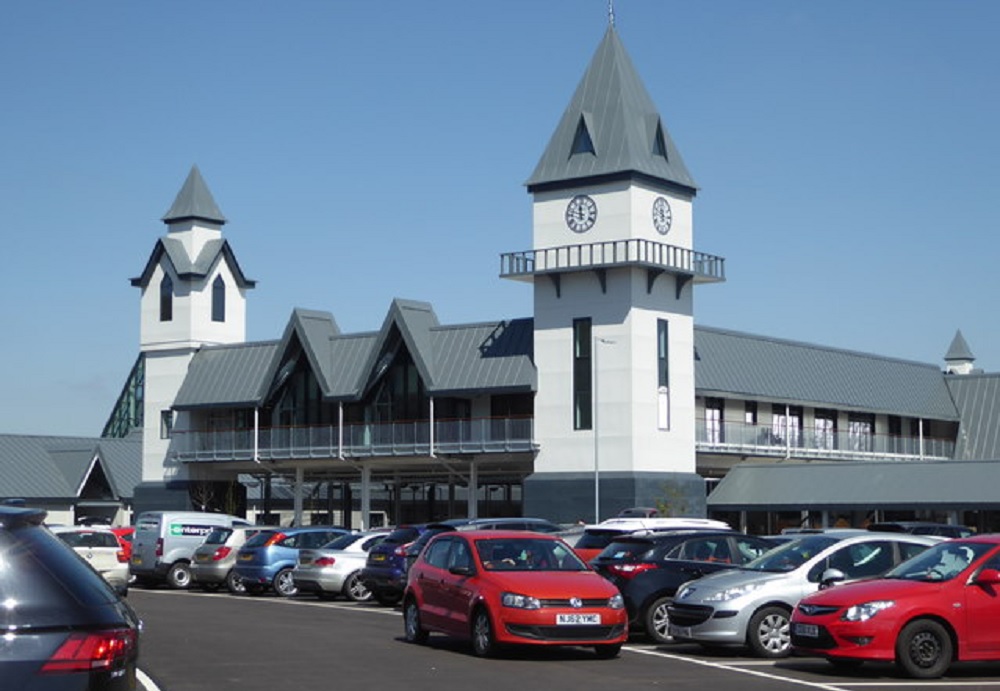 There have been calls for a boycott of the new Trago Mills' new £65m Merthyr Tydfil store after what has been called an 'anti-Welsh language rant' by the company's chair came to light.
A letter written by the chairman Bruce Robertson to the Welsh Language Commissioner's office complained about bilingual signage and suggested that Welsh language education held people back.
It is not the first time the company has courted controversy. In 1998 the United Kingdom Advertising Standards Authority demanded the withdrawal of advertisements by the company attacking homosexuals.
There have also been accusations against the company of anti-Muslim prejudice.
The comments, first published on WalesOnline, attracted criticism on Twitter and there were calls to boycott the company:
Trago Mills boss says Welsh language signs are 'visual clutter' and Welsh-medium education is damaging.

Trago Mills have just opened a store in Merthyr. It's the one that looks like a shit Disneyland castle.

Don't give this man your money.#Boycott @TragoMillsUK pic.twitter.com/FHrhFCLhKo

— The Barry Horns (@thebarryhorns) June 29, 2018
'Ugly'
In the letter, the chairman says that he "harbour[s] misgivings upon the challenge to the educational system that teaching another language will pose, certainly if the existing standard of literacy is indicative…"
He goes on to note that an employee recently wrote 'fernicher' rather than 'furniture'.
"Forgive my ignorance but for all I know that may be the correct spelling …. in Welsh!" he said.
"I will not trouble you by debating the broader economic benefits of exploiting our almost God-given gift of speaking the most dominant language in the world.
"Suffice to say that as a nation finally on the cusp of Brexit, irrespective or whether hard or soft, it is a [sic] asset that should not be underestimated or undervalued but treasured and optimised wherever possible: together we stand etc, etc.."
Welsh language campaign group Cymdeithas yr Iaith Gymraeg said that despite committing in the letter to erecting bilingual signage at the new shop in Merthyr Tudful, at the moment, the signs are in English only.
"This anti-Welsh language rant is very offensive," Wyn Williams, chair of the local branch of Cymdeithas yr Iaith, said. "It demonstrates a complete disrespect for our country as well as our unique national language."
"The comments about education are completely ignorant – experts are clear thatWelsh-medium education means pupils become fluent in both Welsh and in English. There are tens of thousands of Welsh speakers in the area the store serves, and it's insulting to them.
"But more than anything else this shows once again that strong legislation is needed to ensure the full use of Welsh in the private sector.
"We won't see a thriving language if we depend on the goodwill of companies like this; the Labour Welsh Government's plans to weaken the language law is music to their ears.
"It's sad to say, but, at the moment, our Government is the best friend of this ugly face of big business."