News
Call to reopen case of young black woman convicted of GBH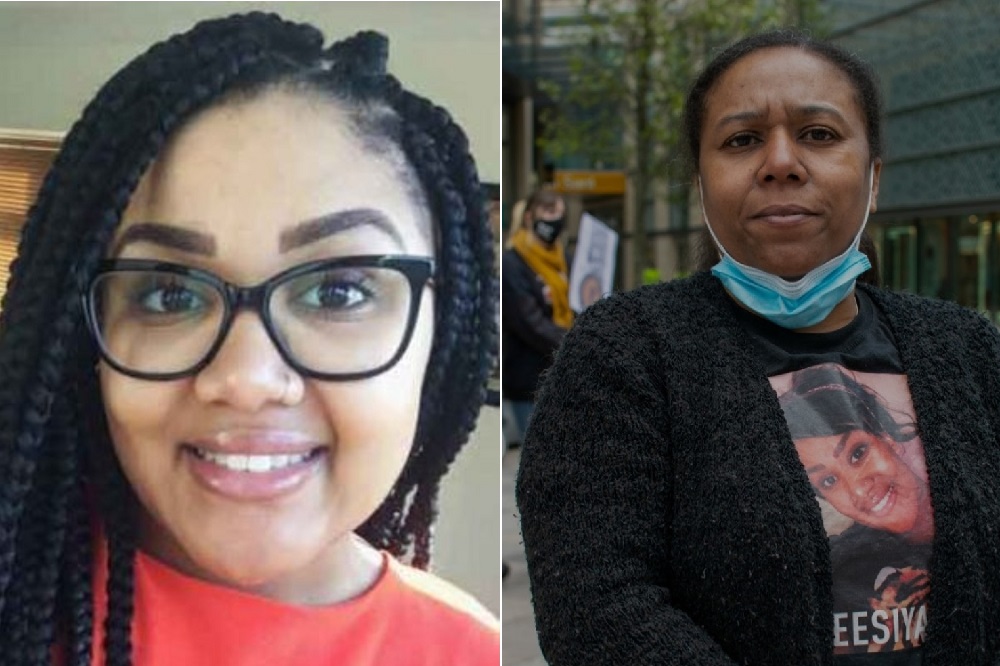 Martin Shipton
Campaigners who believe a young disabled black woman was jailed unjustly for four and a half years after defending herself against racially aggravated assaults are to renew their call for Dyfed-Powys Police to investigate her original complaint.
Siyanda Mngaza was 20 in May 2019 when the incident that led to her conviction for GBH with intent occurred at the Ancient Briton campsite at Penycae in the Brecon Beacons over a Bank Holiday weekend.
She has consistently claimed that she was talking to other campers when the conversation got nasty and she was subjected to racial abuse and physical assault.
In defending herself, she hit a woman on the forehead with a cocktail glass which shattered on impact, causing a cut that was reported to be two to three inches long. However, a witness statement made by the nurse who treated the woman said the length of the cut was 2.5 centimetres (just under an inch).
The police were called and Ms Mngaza said she wanted to make a complaint of racially aggravated assault. Subsequently she received a text message from an officer giving her a crime reference number and stating: "The above crime reference has been recorded following the allegation of racially aggravated assault you made this evening. As discussed earlier, one of my colleagues will be in touch over the next day or two to discuss further." Ms Mngaza is still waiting to be contacted.
Instead police decided to proceed as if she was the perpetrator rather than victim.
In a complaint later made to Dyfed-Powys Police, Ms Mngaza said she had been advised by her solicitor that in the circumstances, where there were different accounts of what had happened, all those involved should have been arrested. Instead only she was taken into custody.

Abuse
In justifying the failure to investigate Ms Mngaza's complaint of racially aggravated assault, she was later told by the police that as she was subsequently convicted and jailed for her involvement in the incident, it would be an abuse of police complaint procedures to investigate her allegation. Instead it should be pursued through the court system.
Ms Mngaza, who lived in Caerphilly at the time of the incident, was sentenced in 2020 and released on parole last year. The Free Siyanda campaign set up to clear her name while she was in prison is continuing under the same name because she says she won't consider herself to be free until her conviction has been quashed.
Her supporters make a number of points about the case:
* She is 4" 10' tall and alleges she was attacked by three people, two of them male and twice her age;
* Due to recent reconstructive surgery on her leg, she was unable to run and could not flee from her alleged attackers;
* There were five witnesses, three of whom were her alleged attackers while the other two were related to the alleged attackers;
* Nobody else involved in the incident was taken into custody, arrested or charged;
* All five witnesses were permitted to remain at the site of the incident and their statements were not taken until the following day;
* Ms Mngaza suffered serious visible injuries which are documented in her medical records.
Her previous legal team lodged an appeal against her conviction. The grounds included the failure by the police to present crucial forensic evidence during the trial; the admission during the trial by police that they failed to investigate the race hate crime against Siyanda; and the undermining of the alleged attackers' versions of events as evidenced by the injuries sustained by Ms Mngaza.
Appeal
The appeal was heard in March 2021 where the judges at the Royal Courts of Justice in London accepted that Ms Mngaza's face was stamped on, leaving a visible imprint from the sole of the footwear. The judges also agreed this was inflicted by one of the prosecution witnesses who had claimed that he was not involved or even near the incident when it took place.
Nevertheless Ms Mngaza's conviction was upheld.
On Saturday May 13 Ms Mngaza's mother Cammilla Mngaza will be one of the speakers at a rally taking place at Aberystwyth Castle Grounds from 1pm organised by the group Stand Up To Racism Cymru.
Cammilla Mngaza told us: "There are so many things wrong with the way this case has been handled. Siyanda, who had never been in trouble and was employed as a human relations officer at the time this horrible incident took place, has suffered a grave miscarriage of justice. We won't rest until she is exonerated.
"We shall try again to get the Chief Constable of Dyfed-Powys Police to order an investigation of Siyanda's original complaint of racially aggravated assault."
Dyfed-Powys Police and Crime Commissioner Dafydd Llewellyn has told the Mngaza family he has exhausted all the avenues open to him in pursuing the case.
Ms Mngaza's new legal team is preparing for a further appeal.
Miscarriages of justice campaigner Michael O'Brien, who himself served 11 years in jail for a murder in Cardiff that he did not commit, said: "This case is shocking. Siyanda should never have been convicted.
"It shows that South Wales Police is not the only force in Wales whose flawed investigations have sent innocent people to jail."
Mr O'Brien is one of an increasing number of people, including politicians from all four main parties in Wales, who would like there to be a judicial inquiry into South Wales Police's record on miscarriages of justice.
---
Support our Nation today
For the price of a cup of coffee a month you can help us create an independent, not-for-profit, national news service for the people of Wales, by the people of Wales.