News
Calls for 'loophole' to be closed as BP profits are £500m ahead of expectations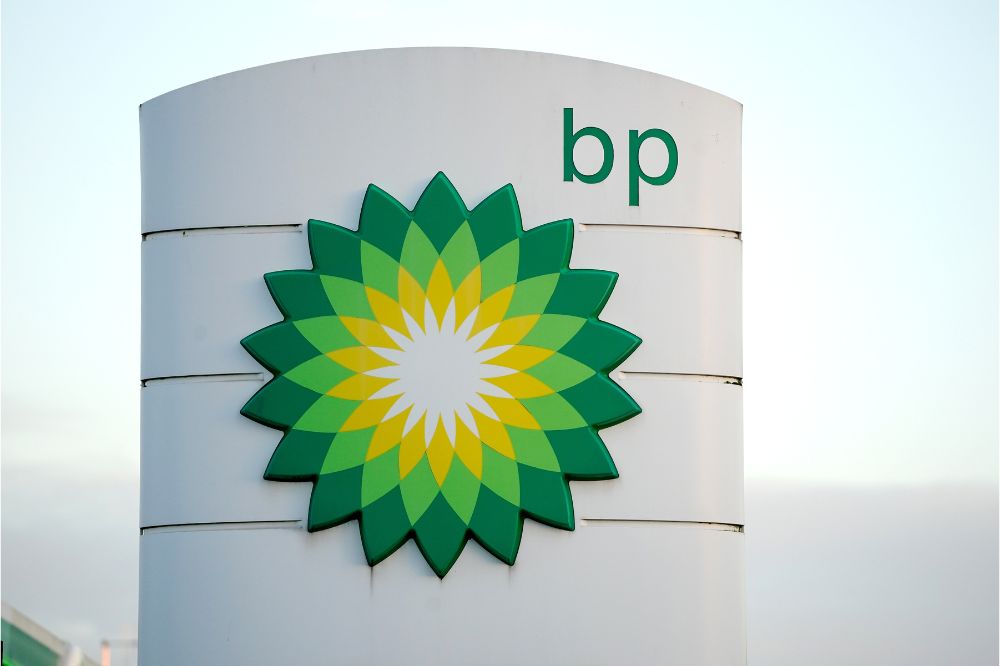 Opposition parties have renewed their calls for the UK Government to close a "loophole" in its windfall tax on energy giants after BP said it made more than half-a-billion pounds more than expected in just three months.
The oil giant said it made just under five billion US dollars (£4 billion) in underlying replacement cost profit between January and March, citing a strong performance in its oil trading business.
"These enormous profits are the unearned, unexpected windfalls of war," said Labour shadow energy secretary Ed Miliband.
The profit is a reduction from last year – when the business rested on extremely high energy prices – but apart from that is the best result BP has reported in at least a decade.
The drop from last year is largely down to BP getting less money for the oil and gas it sold, although it was partly offset by an exceptional performance from its gas marketing division.
It is also around 700 million US dollars (£560 million) more than analysts who follow the oil major thought it would make.
BP boss Bernard Looney said: "This has been a quarter of strong performance and strategic delivery as we continue to focus on safe and reliable operations."
But it has sparked renewed calls for the Government to ensure oil companies are hit with what Labour leader Sir Keir Starmer called a "proper" windfall tax.
"It shows that these really huge profits are continuing. This isn't the first but £4 billion pounds… that's a huge amount of money," he told BBC Breakfast.
"And it's always worth bearing in mind that of course we want BP and others to make profits so they can invest.
"But these are profits they didn't expect to make. These are profits over and above because the world price of energy is so high."

Profits
Sir Keir Starmer said Labour wants to use an "effective" windfall tax to freeze council tax so money is passed on to people.
"This is a cost-of-living crisis. It's about choices. Labour is choosing to use those excess profits, use a proper windfall tax and use that directly to help people with the bills that they're struggling with," he told BBC Breakfast.
Sir Keir said the UK Government's windfall tax has a loophole that allows them to reduce the amount they pay if they invest in new oil and gas exploration in the UK.
"They've put a loophole in for that which means that the amount of money that is yielded from that tax is much reduced from what it could be," he said.
The UK Government's energy profits levy charges means companies are charged 75% on the profits they make in the North Sea.
But for every pound they invest in their UK oil and gas business they can write down their tax by 91p.
The UK Government says this will encourage investment in the UK and protect the country's energy security.
Liberal Democrat leader Ed Davey said: "These eye-watering profits are a kick in the teeth for all those struggling to pay their energy bills.
"The Conservative Government has let oil and gas giants off the hook for billions of pounds while people and businesses struggle to pay for their gas and electricity.
"It shows just how out of touch they are; these Conservatives may as well be living on another planet.
"Ministers must finally put in place a proper windfall tax and use the money raised to cut people's energy bills by £500."
BP said it expects oil prices to remain high after a recent decision by Opec+, a group of oil-producing countries, to restrict production in order to keep prices up.
Demand from China will also serve to put upwards pressure on the cost of oil and liquid natural gas.
BP said it will return another 1.75 billion dollars (£1.4 billion) to shareholders by buying back shares.
But the company's shares fell by 4.6%, making it the second-worst performing company on the FTSE 100 on Tuesday morning.
Victoria Scholar, head of investment at Interactive Investor, said the drop happened as BP said it will only buy back four billion dollars of shares per year, at the lower end of its range.
---
Support our Nation today
For the price of a cup of coffee a month you can help us create an independent, not-for-profit, national news service for the people of Wales, by the people of Wales.