News
Pembrokeshire councillor urged to quit over 'outrageous' slavery comments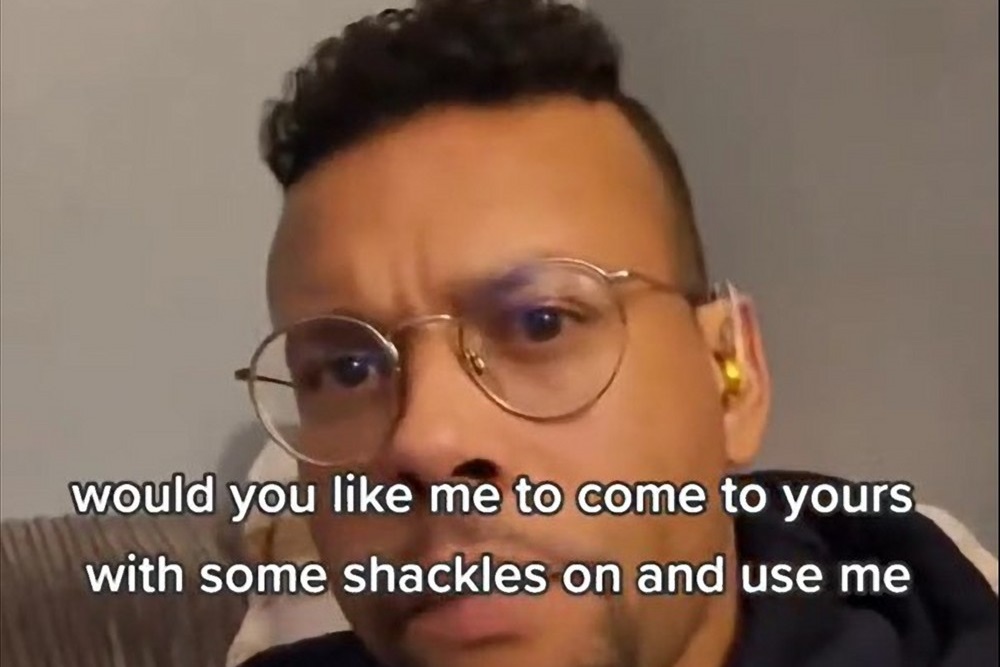 A Haverfordwest man has expressed his disgust at comments made by a Welsh Conservative councillor who was recorded saying that white men should have black slaves.
Randell Turner, who lives in Haverfordwest said he was shocked by the recording released earlier this week by Nation.Cymru and called for Pembrokeshire County councillor Andrew Edwards to resign.In a challenge to Mr Edwards, the councillor for the town's Prendergast ward, a school governor and former magistrate, Mr Turner shared his feelings at the comments in a TikTok video.

In the video he said he was "appalled and disgusted to live in a county where this man held three positions of stature and he feels it's okay to think that every white man needs a slave."

"So, Mr Edwards, I'm gonna ask you: Can I be your slave?

"Would you like me to come to yours in shackles and use me?

"Would that be okay with you?"
@daniellethomas308When your local Conservative Councillor thinks it's OK to be racist and suggests every white man should have a black slave and that black people are of lower class than white people. Your time is up Cllr Andrew Edwards.♬ original sound – Danielle Thomas
On Tuesday Nation.Cymru revealed the content of the audio recording in which the Pembrokeshire County councillor can be heard saying: "Nothing wrong with the skin colour at all. I think all white men should have a black man as a slave or black woman as a slave, you know.
"There's nothing wrong with skin colour, it's just that they're lower class than us white people, you know."
The comments caused outrage and have received UK-wide publicity.
Yesterday (14 April) A Welsh Conservative spokeswoman confirmed Cllr Edwards had been suspended from the party following a decision taken by headquarters officials and said there will be an internal investigation into the matter.
Cllr Edwards has already referred himself to the Public Services Ombudsman for Wales, who is deciding whether to launch a formal inquiry to determine whether he has broken the councillors' code of conduct.
The councillor has offered no public explanation about how the comments came to be made or recorded.
Before the suspension, it was mutually agreed that he would be excluded from the Conservative council group.
Speaking to the Local Democracy Reporting Service, Mr Turner said: "The reason I feel so strongly about this is my family were used as slaves and being brought up in Pembrokeshire I understand how it feels to be a minority.
"I feel this story needs wider distribution to prevent people in these positions thinking they can get away with this behaviour. It is not acceptable and should be portrayed as more serious than it currently is."
Outrageous
A senior council source Nation.Cymru: "These racist comments are absolutely outrageous and simply cannot be tolerated.
"I have heard the recording and there is no doubt that they were made by Andrew Edwards.
"He can't even put forward the pathetic excuse that they were meant as a joke.
"This is clearly a resigning matter. He cannot come back from this.
Additional reporting Bruce Sinclair, local democracy reporter
---
Support our Nation today
For the price of a cup of coffee a month you can help us create an independent, not-for-profit, national news service for the people of Wales, by the people of Wales.