News
Calls for safety checks over dangerous concrete in schools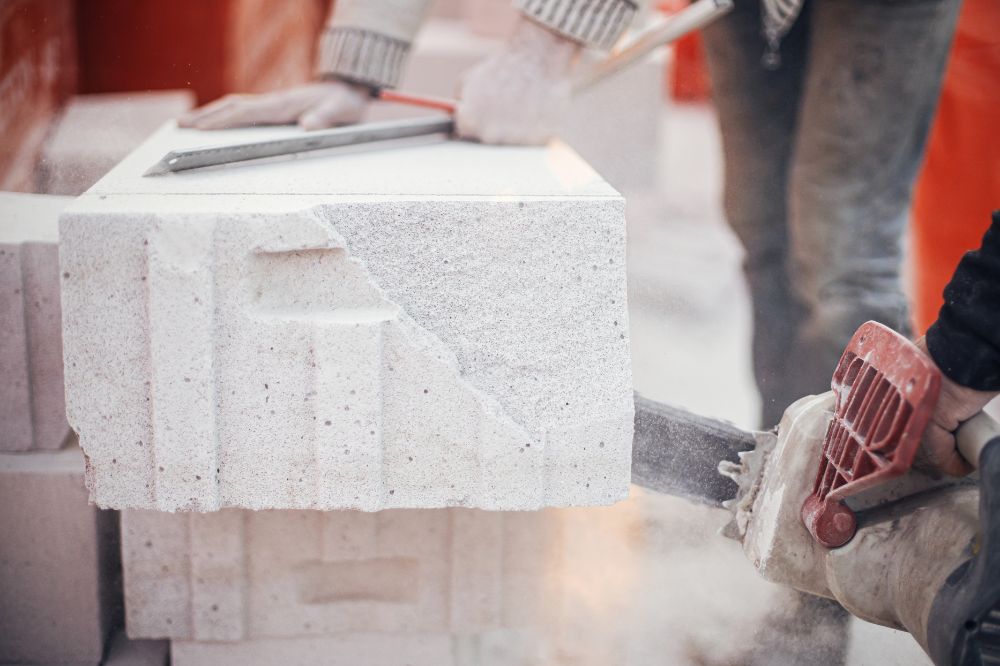 Martin Shipton
Wales' largest local authority has been urged to carry out safety checks on all its schools to see whether a potentially dangerous form of concrete was used in their construction.
South Wales Central MS Rhys ab Owen decided to write to Cardiff council's cabinet after receiving a response to a Freedom of Information request he had submitted telling him the authority did not hold data on the use of Reinforced Autoclaved Aerated Concrete (RAAC).
RAAC is a building material that deteriorates over time and is susceptible to sudden failure and collapse. A lightweight form of concrete, it was used in the construction of schools and other public buildings between the 1950s and the mid-1990s.
Mr ab Owen said: "After being contacted by Cardiff Civic Society I have written to Cardiff council's cabinet asking for a safety review of school buildings in our capital, particularly around the use of RAAC. A report in England published in June this year revealed that 572 schools are believed to have used RAAC during their construction, a building material which has shown to deteriorate over time, eventually leading to sudden failure and collapse.
"Cardiff Civic Society is worried that, unlike England, we don't know how many of our schools may contain RAAC, a material that was deemed so dangerous in St David's [concert] Hall it was used to justify its transfer to AGM/Live Nation.
"Considering that many schools in England have closed over this matter, I'm calling on Cardiff council to investigate the safety of our school buildings. I would imagine the ideal time for a safety review would be during the summer holidays when pupils are not attending school."
Mr ab Owen added: "I would urge other councils across Wales to assess their school buildings for this type of concrete."

Building stock
Nerys Lloyd-Pierce, who chairs Cardiff Civic Society, said: "Like the rest of the UK, Wales has an old building stock. In the post-war period many buildings were constructed using RAAC. Cardiff council needs to urgently look at the schools in the city and assess their condition and safety.
"I would like to draw the local authority's attention to the words of Professor Chris Goodier, an expert in construction engineering and materials, based at Loughborough University."
Prof Goodier stated: "RAAC is an aerated lightweight cementitious material with no coarse aggregate; the material properties and structural behaviour therefore differs significantly from 'traditional' reinforced concrete.
"Tens of thousands of these structural panels exist across a broad cross-section of buildings, many constructed in the 1960s and 1970s, and many are showing signs of wear and tear and deterioration. The vast majority form the roof of the structure, usually flat, and hence are difficult to access, survey, maintain and replace.
"The Standing Committee on Structural Safety report issued in May 2019 highlighted the significant risk of failure of these planks. In September 2022, the Office of Government Property sent a 'Safety Briefing Notice' to all property leaders, regarding the dangers of RAAC, stating that 'RAAC is now life-expired and liable to collapse'.
"It is therefore essential that those responsible for the management, maintenance or alteration of buildings know whether their buildings contain RAAC, and if they do not know, they should seek appropriate expert advice. If not properly managed, RAAC planks are structural building components with safety implications."
Inspection programme
A Cardiff council spokesman said: "The council is already reviewing the use of RAAC in schools but we are yet to identify any. The inspection programme is prioritising school buildings constructed when this material was routinely used and will continue until all relevant buildings have been inspected. If we identify any suspected RAAC, safety measures will be implemented and an RAAC specialist consultant will undertake a detailed assessment to advise on any remedial actions which might be required."
Last week patients from three wards at Withybush Hospital in Haverfordwest, Pembrokeshire were moved elsewhere after a major incident was declared following the discovery of RAAC in the building.
Hywel Dda University Health Board said the material had also been discovered at Withybush Hospital in Haverfordwest, Pembrokeshire. It was working with the Welsh Government to identify the scale of the problem.
A spokesperson said: "Plans were put in place in May 2023, at the start of the survey process, to manage the impact on the operation of day-to-day services at the hospital and prioritise the availability of hospital beds.
"However, as the survey progresses the scale of the issues identified is putting additional pressure on the availability of clinical space and is likely to have a knock-on impact on services.
"To date, three wards in Withybush have needed to close due to the condition of the RAAC."
The spokesperson said patients were moved to other parts of Pembrokeshire and the plan was to keep patients in the county where possible. The health board warned that, as time went on, services at other sites were likely to be affected.
The Welsh Government said RAAC was "only present on a small number of sites" across Wales, including Nevill Hall Hospital in Abergavenny, Monmouthshire.
A spokesman said: "Health boards have been asked to carry out survey work to ascertain the presence and condition of RAAC on their estate and we will announce next steps once all surveys have been completed."
---
Support our Nation today
For the price of a cup of coffee a month you can help us create an independent, not-for-profit, national news service for the people of Wales, by the people of Wales.