News
Campaign launched to fight 'industrialisation' of Carmarthenshire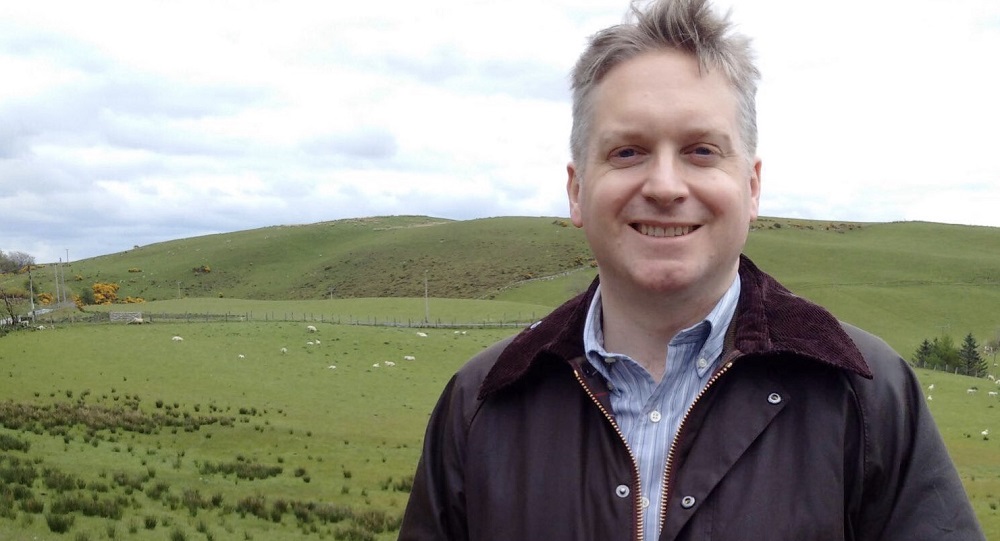 Siân Williams
A campaign has been launched to fight what opponents are describing as proposals for the "industrialisation" of Carmarthenshire.
Former Conservative Westminster candidate Havard Hughes, speaking on behalf of the Carmarthenshire Residents Action Group (CRAiG), told Nation.Cymru: "People aren't aware of the extent of the industrialisation being proposed for Carmarthenshire.
"That is why we have decided to launch a campaign to designate the Tywi Valley as an Area of Outstanding Natural Beauty (AONB).
"The much bigger picture is that about a third of Carmarthenshire has been (earmarked) for this industrial wind, solar and pylon zone."
Controversial plans by Bute Energy to erect 60 miles of pylons from Carmarthen to Powys through the Tywi Valley has already met with fierce opposition.
Bute Energy wants to connect the proposed Nant Mithil windfarm in Powys with the National Grid point near Carmarthen. The company argues that installing underground cables would be more expensive than erecting pylons.
The developer of onshore wind and solar energy parks, Bute Energy claims to have carried out a "high level cost comparison" before concluding that "the most economic and efficient option" are double-circuit monster pylons.
A company spokesman said: "This cost assessment took into account key assumptions … such as the need for the potential of undergrounding … the cost estimates are based on generalised unit costs for the main elements of each option."
Policy
Future Wales: The National Plan 2040 is the Welsh Government development plan which influences all levels of the planning system up to 2040.
According to Welsh Government it will help to shape Strategic and Local Development Plans prepared by councils and national park authorities.
It is a framework which guides all planning decisions – from housing to power supplies. The plan also supports larger renewable and low carbon energy development.
It was on reading this plan that CRAiG campaigners realised, "there's a huge amount of industrial development stated for Carmarthenshire," Mr Hughes said. Havard Hughes:
Special landscapes
CRAiG campaigners are also attempting to persuade Carmarthenshire County Council to keep its Special Landscape Areas (SLAs) designation.
Although SLA's are non-statutory, Mr Hughes argues they have been used in the past to stop the erection of pylons.
He said: "SLAs are quite influential in planning decisions – I live near Brechfa (wind farm) and the power lines come down past my house, heading south across the Tywi Valley.
"The planning weight was such that they had to put those cables underground, because of the SLA."
He claims that the Council plans to replace the SLAs with new guidance.
"The new Local Development Plan is currently being drawn up. In the existing plan there are 18 Special Landscape Areas (SLAs) which they are seeking to remove."
Campaigners "feel betrayed" by the Council's actions around the SLAs said Mr Hughes.
"Publicly they have backed residents' concerns over pylons. Meanwhile they are going behind their backs to pave the way for developers and pylons.
"Carmarthenshire County Council has been quick to talk tough on pylons.  However, their actions on the local plan speak louder than these words and jeopardise our landscapes."
The Cabinet is responsible for the overall business of the Council. It comprises of 10 elected councillors who meet every 2 weeks and takes questions from the public.
Mr Hughes said they've tabled questions for the Cabinet's meeting of 25 April, "On issues related to the Special Landscape Areas and also on the proposal to have an AONB in the Tywi Valley."
Natural beauty
Mr Hughes said CRAiG campaigners have approached Natural Resources Wales (NRW) on the subject of designating the Tywi Valley an AONB.
NRW is the statutory adviser on landscape and the designating authority for any new AONBs.
In a statement, Ruth Jenkins, Head of Natural Resource Management at NRW said Welsh Government has not asked NRW to examine the case for designating the Tywi Valley an AONB.
She said: "We understand there is growing interest in looking at an Area of Outstanding Natural Beauty (AONB) designation status for the Towy Valley."
There are currently five Areas of Outstanding Natural Beauty in Wales which collectively cover around 5% of the country.
On the subject of AONB, a Welsh Government spokesperson said, as a guide, "We would expect the designation process to take between four and five years from its formal commencement to being considered by Ministers."
Carmarthenshire Council has been approached for comment.
---
Support our Nation today
For the price of a cup of coffee a month you can help us create an independent, not-for-profit, national news service for the people of Wales, by the people of Wales.