News
Campaigners call for library cut proposals to be 'vigorously resisted'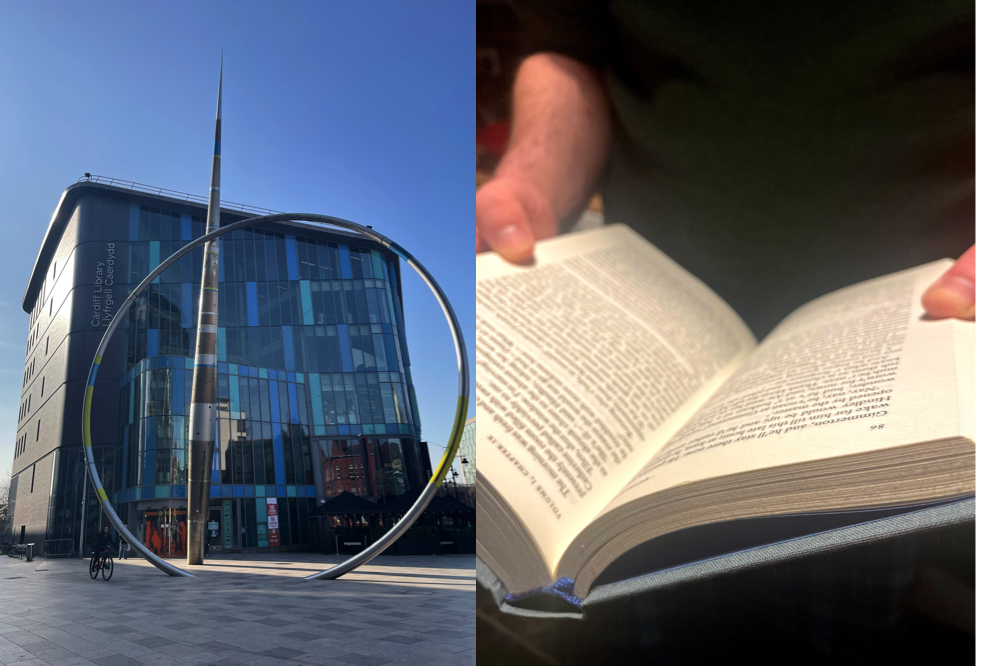 Campaigners in Cardiff have warned that proposed cuts to library services could lead to further closures in the future.
Welsh authors, publishers, anti-austerity and library campaigners are calling upon Cardiff Council to drop all proposed library cuts and instead invest more in the city library service.
Cardiff Council is currently canvassing residents for support to cut opening hours of libraries across the city, including closing them for an additional day a week and possibly on Saturday afternoons.
As part of the current budget survey, Cardiff Council have asked residents to choose from following options:
Remove a small number of vacant posts at Hubs and Libraries, and recruit more volunteers to help run the service, saving £90,000.
Reduce opening hours at Hubs and Libraries by closing on a Saturday afternoon, saving up to £80,000.
Reduce the number of days Hubs and Libraries are open by an additional day each week, saving £262,000.
Maintain current service levels, meaning savings will have to be found elsewhere.
Former Chief Executive of Literature Wales, Peter Finch called for the council proposals to be "vigorously resisted"

"Human right"
The author of the popular 'Real Cardiff' series said: "When I hear the word culture I don't reach for my gun – instead I head down to the library. Where else can you consume culture, information, and warmth at no charge and in bulk? The best way to get books into your life is to let them ebb and flow right where you live.
"Libraries, free libraries, have been local centres ever since provision began more than one hundred and seventy years ago. They're a democratic human right. Any attempt by those who are charged with library provision – local councils – to restrict, amend or reduce access needs to be vigorously resisted.
Peter Finch added that "Local government – our councils – are ours" and warned that lost libraries never return.
Figures show that in 2018 almost 91,000 Cardiff residents, around a quarter of the city's population, borrowed an item from a city library.
In 2015, a Cardiff Council proposal to close seven libraries to save money sparked huge protests across the city leading to the council to announce a U-turn.
Volunteers
Adam Johannes, from the campaign group Cardiff People's Assembly said: "Cardiff Council proposals to slash library opening times and recruit more unpaid volunteers is a classic technique. Opening hours are cut, the service is run down, use falls as residents find their local library is not open when they want and does not have what they want, this is then used as an excuse to close libraries.
Mr Johannes also questioned the possible impact of closing libraries during in a cost-of-living crisis, describing it as a "backward step."
He said: "Public libraries are one of the few spaces in our city that anyone can visit during the daytime for free. As families struggle to heat their homes due to rising living costs, libraries across the UK are becoming "warm banks" for people who need somewhere to keep warm. Some even provide hot drinks, free clothes, soup, hygiene products and free sanitary products that can be handed out discreetly to combat period poverty."
Mr Johannes also accused the council's drive to replace workers with unpaid volunteers as  suggesting  they "neither understand, nor value, the role of professional library staff."
Public service
Library Campaigner, Madhu Khanna-Davies said the proposals posed a "very real threat".
"Replacing skilled and trained staff with volunteers you risk de-professionalising the service and potentially compromising the safety of service users and volunteers. A public service cannot be of service to the public if it is not open. Our hubs and Libraries should be open more, not less. The proposal to shut half day on a Saturday or for an extra day a week is unconscionable.
"By asking the public to protect the service in areas of the highest deprivation misses the point. A public library service is universal, a space open to all where all are equal. There is need everywhere, in all areas of Cardiff. It would be wrong of the Council to create a two tier library service."
Cardiff Council have said they're currently facing a series of extraordinary pressures driven by the cost-of-living crisis, the energy crisis and the lasting impact of Covid-19.
It warned there's currently a £23m budget gap and so is considering a number of changes to frontline services across Cardiff in order to balance the budget in 2023 to 24.
---
Support our Nation today
For the price of a cup of coffee a month you can help us create an independent, not-for-profit, national news service for the people of Wales, by the people of Wales.