News
Campaigners call on Welsh Govt to 'stop wasting £4 million' on tourist attraction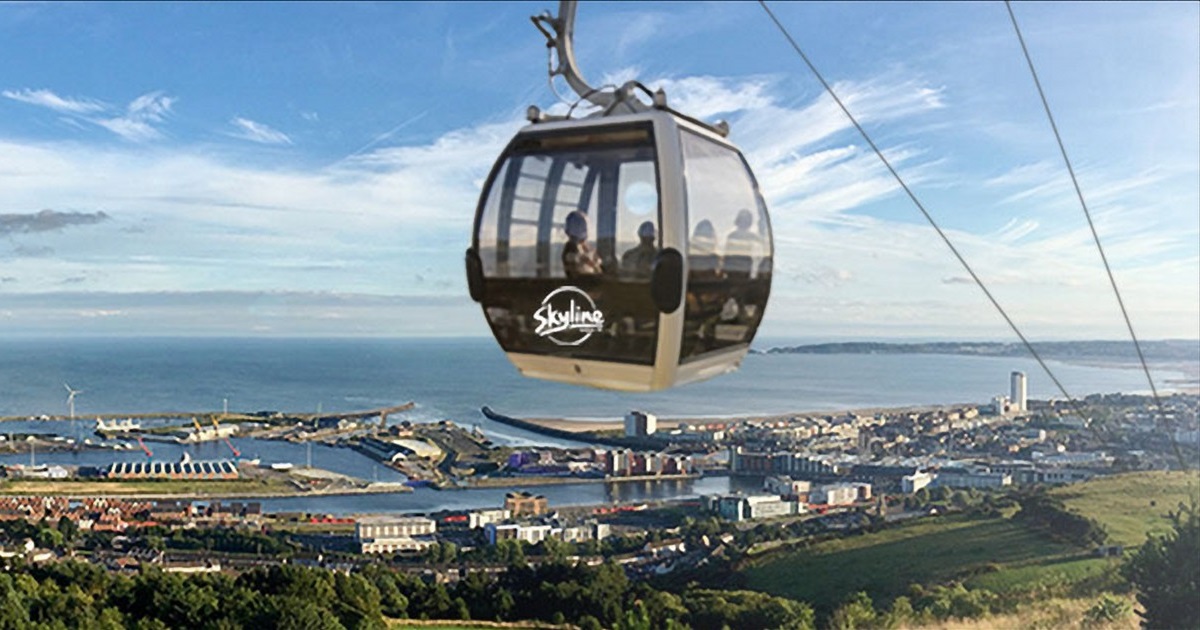 A Senedd petition calling on the Welsh Government to "stop wasting £4 million" on a private development in a much used and loved public open space has been signed by over 900 people.
At the beginning of April, Nation.Cymru reported that Swansea East MS Mike Hedges thought that giving New Zealand based Skyline Enterprises Ltd the equivalent of £40,000 per job to create a leisure attraction on Kilvey Hill in his constituency was not a good use of public money.
In May of this year Swansea Council said it had set aside £8 million in loans to Skyline to help the delivery of the £34 million leisure attraction.
Skyline's proposals for Swansea include a cable car and chair lift system, a gravity fuelled downhill carting experience, known as the luge, a sky swing, existing and new walking trails, a zipline, additional mountain bike access and food & beverage outlets.
The project is expected to create up to 100 direct full-time equivalent jobs.
Richard Williams who has land and livestock on Kilvey Hill where he grew up is concerned that if this 80-acre leisure attraction is given the go-ahead by Swansea Council planners, locals like himself will lose access to the hill.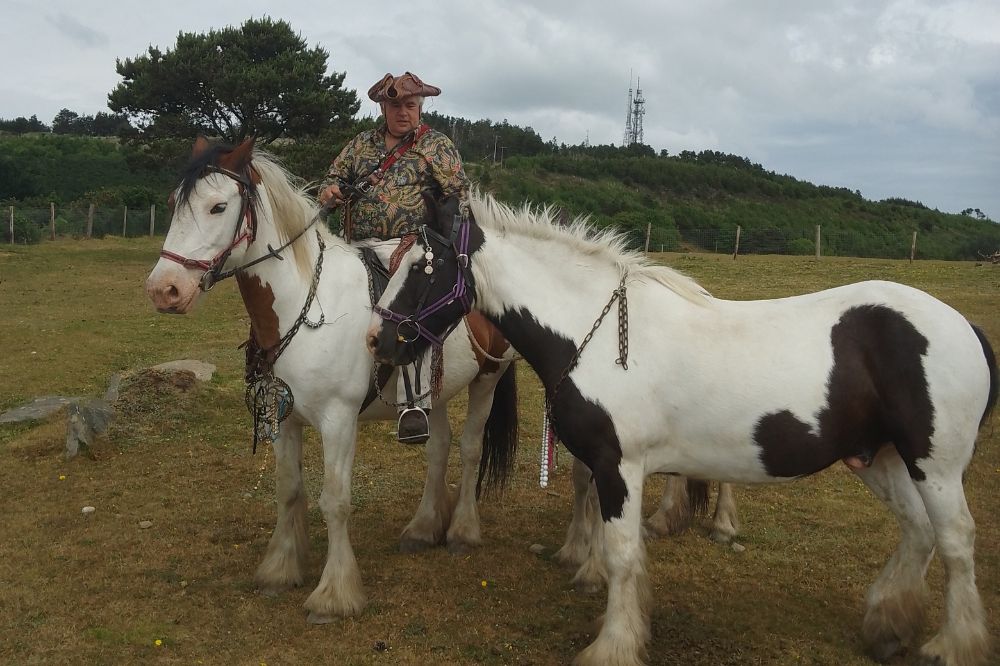 "Common land"
"Kilvey Hill is a wildlife haven right in the middle of a city with open access. The land has been used as common land for generations. I keep horses and goats up there and it's a place where people find solace. It's a Site for Important Nature Conservation (SINC) and nearby is Crymlyn Bog, a Site of Special Scientific Interest (SSSI)."
Mr Williams said there are mounting concerns that the New Zealand based company has plans to do "a mass felling of trees".
In response to this Danny Luke, International Development Manager at Skyline confirmed that "trees would be felled for the creation of the Luge runs" and that "all loss of woodland would be mitigated through a programme of replanting."
Mr Luke added that during construction, wood from the felled trees would be re-used "as much as possible" and that "extensive environmental assessments (and surveys) have been carried out.
Established and long existing groups including the Kilvey SOUL (Save Our Unclassified Lanes) Forum and the Kilvey Woodland Volunteers who help look after the hill have also voiced concern about the proposed leisure development.

Save Kilvey Hill
More recently, the Open Spaces Society – a registered charity and Britain's oldest conservation body put its weight behind the local campaign to save Kilvey Hill.
In a statement the Open Spaces Society said it strongly objects "to plans to desecrate Kilvey Hill, east of Swansea" and has pledged to "support our members in fighting this pernicious plan."
Kate Ashbrook, the society's general secretary said there are many paths over the hill which are not recorded on the definitive map of public rights of way because until 1983 the council was exempt from recording them as public footpaths.
"Only a fraction of the routes which are used have been recorded, and those which are on the record are recorded inaccurately and only as footpaths. There is a long tradition of horse-riding and carriage driving over Kilvey Hill which is not reflected on the official map.
"Local residents have been pressing Swansea Council to include all these routes on the definitive map, at their correct status, but have met with resistance because of lack of resources.
"So, when the developers claim that 'existing rights of way will be retained' they are wrong. They have ignored the many routes which are not recorded but which are nevertheless public highways."
Local resident Richard Williams said: "Kilvey Hill is the poor people's Gower – it's a place where the working classes go around here but we're being treated like second class citizens on this and people feel beaten down about it.
"There's massive opposition to it and everyone I talk to thinks it's a daft idea and we'll be left with a lot of concrete, noise and light pollution at the end of it and they're taking money off us to get it up and running! It's a David and Goliath situation and we deserve better – it's supposed to be Labour down here but this is commercialism taking away the wild open spaces we rely on."
Mr Williams believes that the recent public consultation carried out by Skyline was hurried whilst dates and event locations were changed at the last minute: "It was a complete sham and the council hasn't consulted at all. We feel starved of information – it's like Boris saying he'll get Brexit done, I feel Swansea Council just want to get planning done."
Gatherings
In an attempt to learn more about the development, share information and exchange views, Mr Williams has organised his own walks and gatherings for locals to attend.
Local woman Amanda Leighton doubts whether the proposed attraction would be a hit with the wider public: "This is the wrong place for it, there's not the money here to be spending on it. The view of Welsh Government is that this will attract high paying tourists to Swansea but if that doesn't work we can never get it back again (to how it was).
"Skyline company reports show that in 2022 they made £171 million profit. I'd like to know what the carbon impact of this development is and how does it fit in with Welsh Government's net zero policy?"
In fact, in the last financial year, Skyline had revenue of NZ$117.5m with a pre-tax profit of NZ$34.9m.
In 2021/22 revenue was NZ$102m and pre-tax profit of NZ$68m (due to property revaluation).
A Welsh Government spokesperson said: "We are committed to balancing carbon emissions with carbon removal, carbon offsetting and the use of renewable energy."
A Swansea Council spokesperson said that people will have plenty of opportunities to give their views when Skyline has submitted a planning application: "This would follow-on from the company holding public consultation in Swansea in March."
In April the council said it anticipated a planning application would be submitted later in 2023.
---
Support our Nation today
For the price of a cup of coffee a month you can help us create an independent, not-for-profit, national news service for the people of Wales, by the people of Wales.