News
Campaigners opposing plans for 500-chalet holiday village on nature reserve call for site visit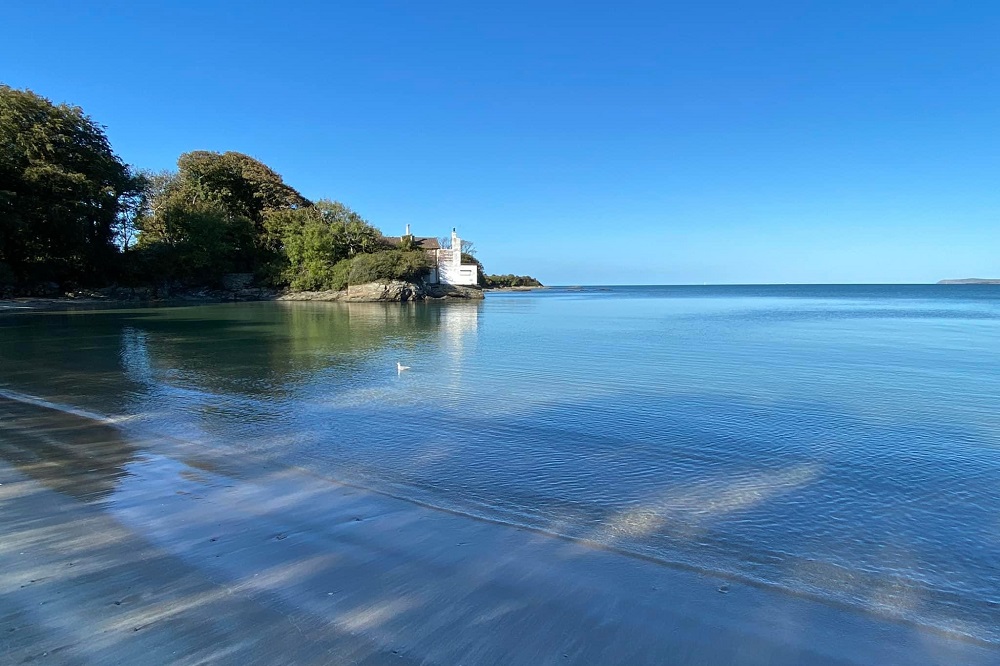 Siân Williams
Campaigners who are trying to save a nature reserve from being turned into a 500-chalet holiday village are calling on Ynys Môn planners to go on a site visit in order to judge for themselves whether developers have started work on the development.
Land & Lakes, a company based near Windermere in Cumbria, secured full planning permission for the controversial holiday village at Penrhos, Holyhead in April 2016.
In January of this year the legal team representing the campaign against the holiday village sent Anglesey Council planners a solicitor's letter which claimed Land & Lakes planning permission was no longer valid because they hadn't made a "material start" on the development.
The council believes a start has been made and that therefore the planning permission granted is now in perpetuity.
"In other words, as Land & Lakes have no money at present, even in 10 years' time they could start to build and that would be deemed legal in Isle of Anglesey County Council's eyes," Campaigner Hilary Paterson-Jones told Nation.Cymru.
"Our solicitor has scrutinised those plans and says they have not made a material start," she added.
The Penrhos coastal nature reserve was listed an Area of Outstanding Natural Beauty (AONB) back in 1967. It's also a conservation area and parts of it are a Site of Special Scientific Interest (SSSI).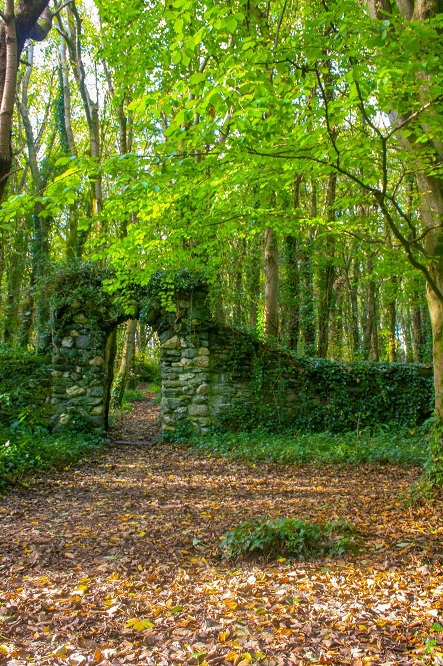 Parts of the ancient woodland date back to the 1700s and is full of a variety of flora, fauna and wildlife.
Red squirrels, bats, badgers, foxes and insects are amongst the many native species who live there.
The development threatens 27 acres of native woodland much loved by locals and visitors to the area.
Hilary Paterson-Jones said: "Apparently Land & Lakes sent in the papers saying they've made a material start – yet nobody goes to check the work."
At a recent planning meeting she attended, a question was raised around the need to go and check the work had been done before planners signed off on it, she explained.
"The planning official, quite arrogantly I thought, said they don't need to check the work. It's mind blowing that nobody goes to check on the progress of a so-called world-class leisure village."
Campaigners have time stamped photographic evidence that no material start has been made, according to Mrs Paterson-James who said the evidence is now with their barrister to be used in their defence when the matter goes to court.

Supporters
The campaign to save Penrhos coastal park has 16,000 supporters on its social media page.
One of them, a Holyhead resident and businessman has offered his help.
"He's emailed the council and offered to pay for a minibus to take councillors on a site visit to prove that Land & Lakes have not done the work. I honestly believe that this is why Anglesey County Council went into special measures before (2011-13) because of things like this that went on in planning and the infighting," said Mrs Paterson-Jones.
In August of last year, the 200 acre-park at Penrhos was named the UK's Favourite Park for 2022 following a public vote.
This was the first time a Welsh park had claimed the top spot in a vote organised by charity Fields in Trust.
Barrister
The organisation say they've worked long and hard to raise enough money to employ a barrister and legal team to fight against the development.
"As taxpayers we also pay Isle of Anglesey County Council's inhouse solicitor as well as Burges Salmon solicitors who the council have paid the princely sum of £3 million for. We're paying to fight ourselves in a way and it's truly shocking" said Mrs Paterson-Jones.
A spokesperson for the council said members of the planning committee don't have to visit Penrhos as the application goes through its different stages because a site visit took place in 2013.
"The applications before the Planning Committee are to discharge various obligations under the s.106 Agreement for planning application 46C427K/TR/EIA/ECON which was approved on the 19th April 2016.
A site visit for the original application took place on the 19th June 2013, before Members resolved to approve the application on the 6th November 2013.
"The requirements under the s.106 relate to the submission of various technical documents and plans and a site visit is not necessary for the consideration of these documents. Whether a material start has been made is not a matter for the Planning Committee. The applicant has submitted reports which evidence that a material start has been made in accordance with the requirements of the legislation.
"Based on the legal advice from the Council's Legal Representatives Burges Salmon, the Council consider that a material start has been made. If there is a challenge to be made, this is a matter for the Courts to decide, not the Planning Committee.
"The material start occurred in April 2021. It is therefore not prudent to visit the site now to assess whether a material start has been made. This assessment needs to be made on the evidence submitted at the time."
Land & Lakes has been approached for comment.
---
Support our Nation today
For the price of a cup of coffee a month you can help us create an independent, not-for-profit, national news service for the people of Wales, by the people of Wales.