News
Campaigners raise the alarm over Velindre backer's links with Barry Biomass plant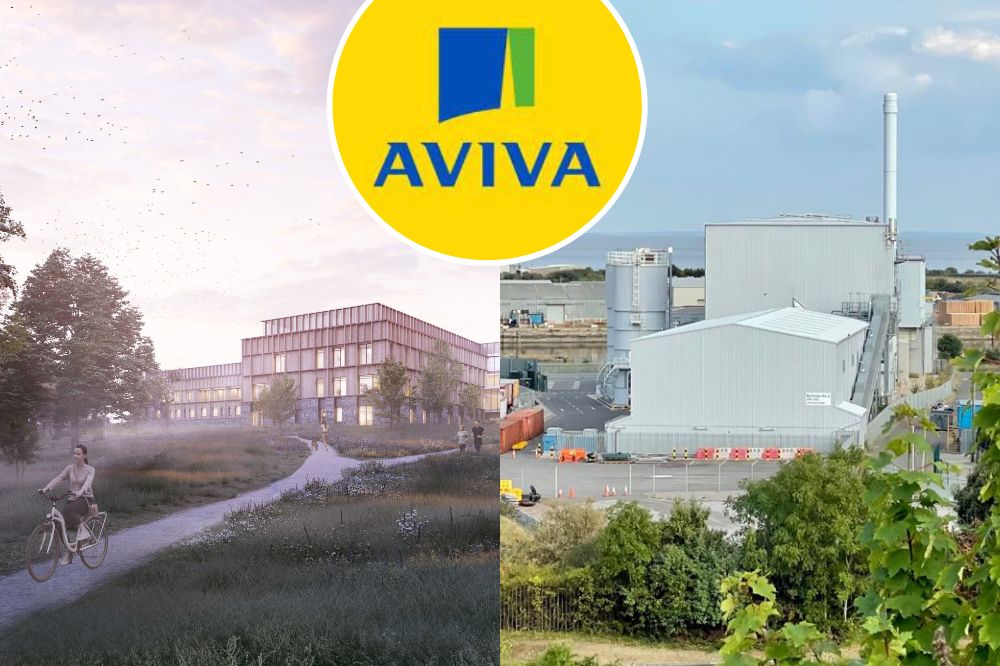 Emily Price – News Editor
Questions have been raised about a global asset management company's involvement in both the Velindre Cancer Care Unit and the Barry Biomass plant.
Nation.Cymru was made aware of a financial and infrastructure news article on a specialist news website that had listed Aviva Investors as a "backer" for the new cancer hospital in Cardiff set to receive patients in 2025.
Aviva Investors also manage the controversial Barry Biomass plant – which campaigners say will have a detrimental impact on the health of communities living nearby due to the pollution the plume could generate.
Velindre's cancer unit will be situated on the Northern Meadows green space – a location which has proven controversial with communities, environmental campaigners and clinicians who say the site should be situated nearer to the University Hospital of Wales.
By 2030, it's estimated that 230,000 people in Wales will be living with cancer.
The new Velindre cancer unit will have the capacity for 8,500 new patients and 160,000 patient appointments a year – up from the current levels by two thousand and 20,000.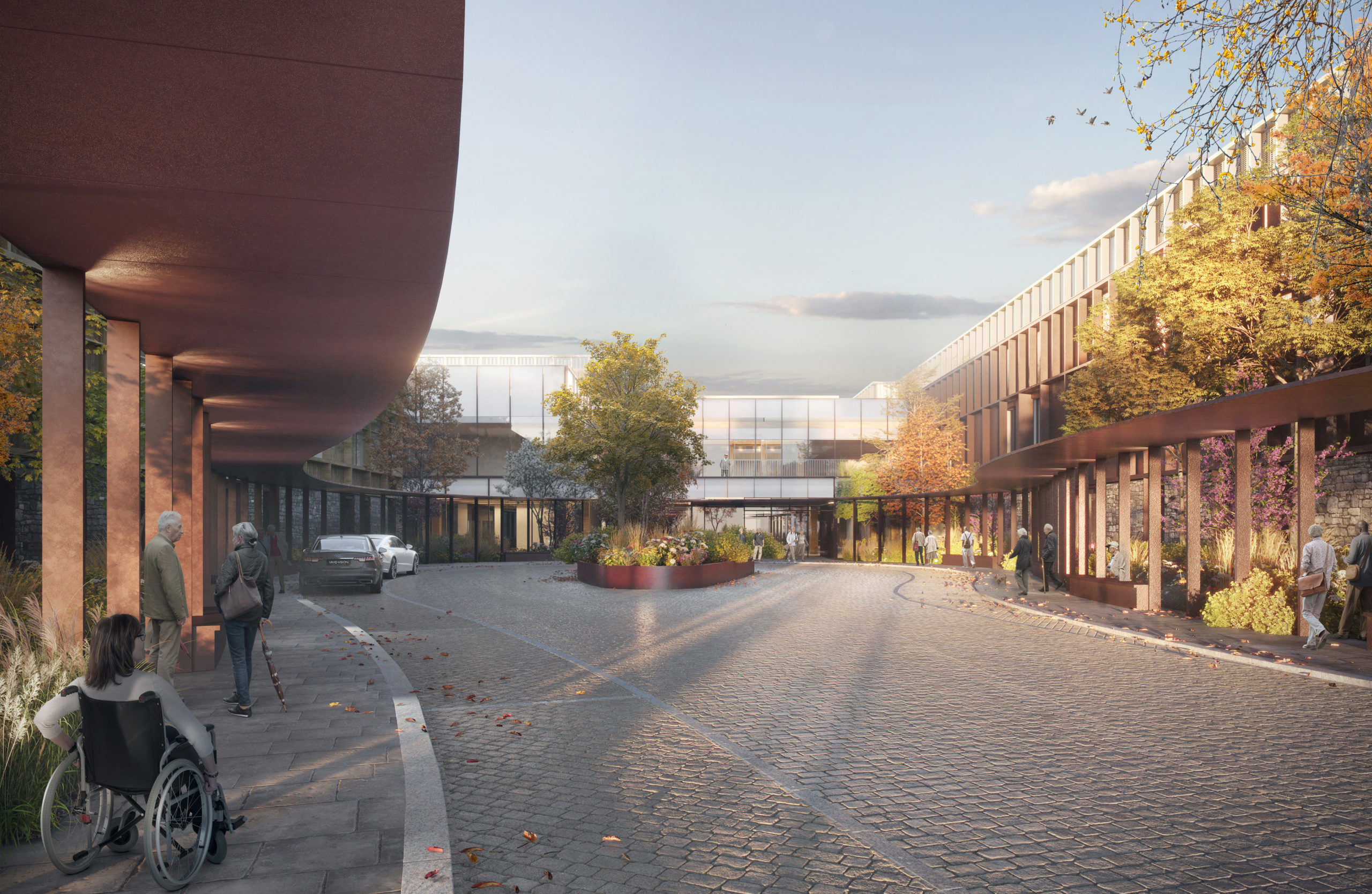 Opposed
The Barry incinerator located on Woodham Road dockside was given the go ahead in 2018 but has been beset with issues due to alleged flaws in planning.
The biomass plant was built to burn wood at high temperatures to generate electricity and has been vehemently opposed by local communities and the Dockside Incinerator Action Group (DIAG) who say the incinerator will be harmful to health due to its CO2 emissions.
Barry Biomass has maintained all emissions will be cleaned using a filtering system that meets EU safety requirements.
During testing in 2018, residents complained about dust and bad smells and developers were issued with a warning from Natural Resources Wales for "several breaches" of its environmental permit.
The plant was threatened with closure in 2021 by the Vale of Glamorgan Council after finding "discrepancies" in planning.
Planning consent for the incinerator had been granted without a statutory Environmental Impact Assessment being carried out beforehand to evaluate any possible environmental impacts of the development.
Aviva Investors owns a total of three biomass facilities located in Hull, Barry and Boston.
The Vale of Glamorgan Council ruled the plant should be torn down having not been built in accordance with its planning consent.
Biomass UK No.2 Ltd – as its known commercially – appealed against the enforcement notice arguing that removal of the incinerator would be "excessive".
In April 2023, councillors voted in support of altering the enforcement notice – a decision that campaigners fear could result in the plant becoming operational again.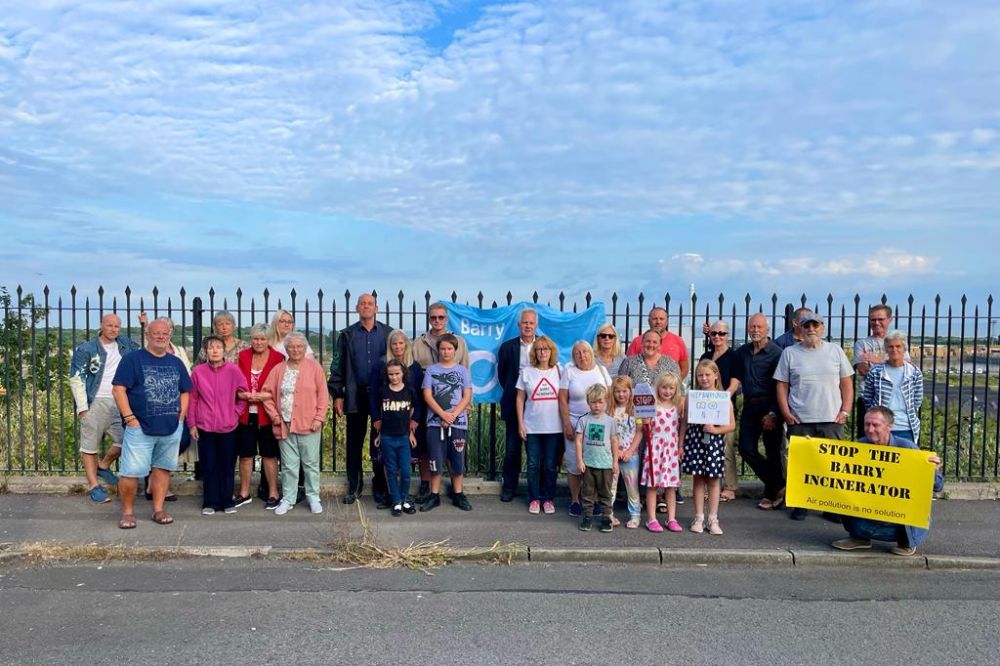 Lenders
The IJGlobal news article which notes Aviva Investors involvement with Velindre says the "circa £300 million Velindre Cancer Centre PPP in Cardiff, Wales, is now confirmed to have 6 lenders. The backers are Aviva Investors, Caixa Bank, Mizuho, NordLB, Siemens and SMTB."
Wales Green Party Leader Anthony Slaughter said news of Aviva Investors links to both the Barry incinerator and Velindre was an addition to a "long list of misjudgments".
Mr Slaughter said: "The news that Aviva, the multinational insurance fund behind the Barry incinerator project is also listed as a lender to the arguably equally controversial Velindre Cancer Centre PPP in Cardiff is both shocking yet also unsurprising.
"The irony will not be lost on local campaigners in Barry who have long been making the case against the incinerator on the grounds of risk to public health that the project's backers are also involved in the financing of a public health project not without its own history of controversy and local opposition.
"This latest revelation is another addition to the long list of misjudgements and poor decision making that has surrounded the incinerator since it was first proposed."
Mark Hooper, Plaid Cymru Cllr for the nearby waterfront area of Barry said: "Aviva Investors want to run an incinerator within 100m of housing and have consistently claimed there is no harm to health. They not only ignored the clear need for an Environmental Impact Assessment but positively argued against it for years."
"Their conduct in pursuing this project in the way they have is not good news for Velindre. The Welsh Government must find a better partner, and learn from Aviva's conduct in Barry."
Campaigners from DIAG have fought against the incinerator since planning at the site began and have scrutinised thousands of pages of planning documents throughout the incinerator saga.
Chair of DIAG, Paul Robertson said "Aviva Investors want us to believe they are a good partner for a health project; in Barry they may manage to produce the patients for the Velindre hospital.
"Although the BBC says about 35,000 scientific papers warn about the health impacts of emissions, Aviva Investors claim residents health will not be harmed and Aviva should be allowed to take a profit from their incinerator."
Byron Lewis on behalf of Barry and Vale Friends of the Earth said: "It would be hypocritical of the Welsh Government to partner with a company that flouts both the net zero policy and the incinerator moratorium.
"Aviva Investors has an incinerator at Newport that is in administration and wants to start up an incinerator in Barry to emit 150,000 tonnes of green house gases per annum."

Consortium
Following a public procurement process run by Velindre University NHS Trust, Acorn consortium were selected to design, build, finance and maintain the new hospital development.
Recently it was discovered that two of the construction companies involved in the Acorn consortium had previously been convicted for bid-rigging in Japan and Spain.
Velindre say their funding solution is sourced via the consortium.
A Velindre University NHS Trust spokesperson said: "The new Velindre Cancer Centre is being developed under the Welsh Governments' Mutual Investment Model (MIM) policy which supports additional investment in social and economic infrastructure projects and improves public services in Wales.
"Our funding solution is sourced from a funding group via the Acorn consortium as is required via a MIM project."
The Welsh Government did not wish to provide a statement and a spokesperson said the matter is for Velindre and Aviva.
Aviva Investors said: "In 2021, the Barry Biomass Plant submitted a voluntary Environmental Statement to the Welsh Government.
"In July 2022, Barry Biomass also submitted a further Environmental Statement prepared by a leading planning and environmental consultancy as part of the enforcement notice appeal proceedings.
"Both of these Environmental Statements were subject to extended public consultations and both conclude that there are no significant adverse environmental or human health impacts from the plant which are not subject to appropriate mitigation.
"A further consultation is currently underway following Barry Biomass's submission of planning applications in January 2023 to regularise all the outstanding planning matters at the site."
---
Support our Nation today
For the price of a cup of coffee a month you can help us create an independent, not-for-profit, national news service for the people of Wales, by the people of Wales.