News
Campaigners scatter remains of oak tree outside Senedd in protest against cancer centre development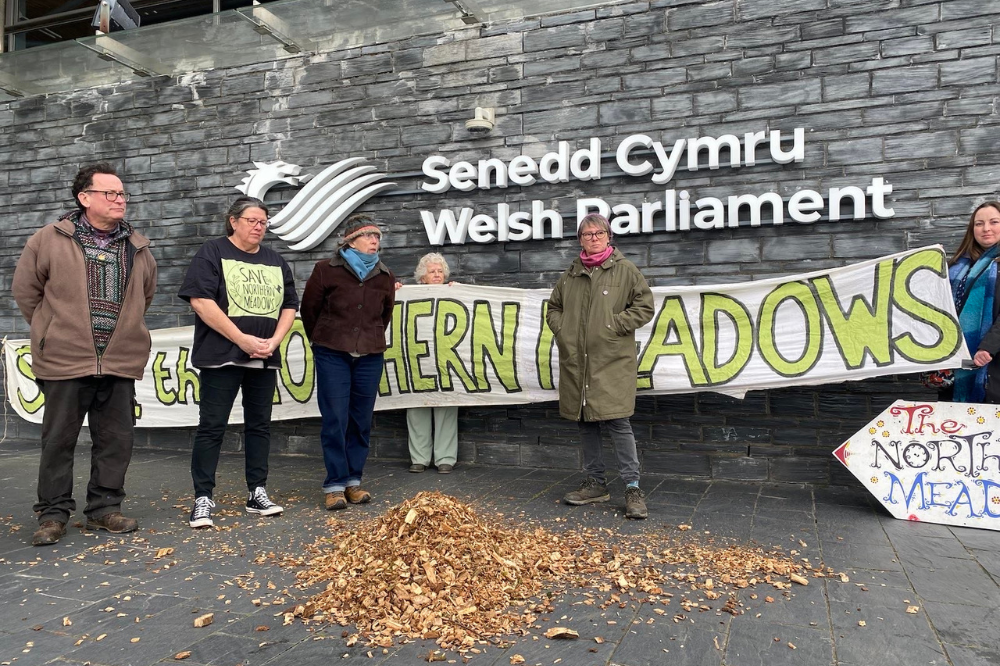 Campaigners have scattered the remains of an ancient oak tree outside the Senedd in protest against the development of the new Velindre Cancer Centre.
The tree was felled by developers from the Forest Farm nature reserve in Cardiff last week and campaigners from Save the Northern Meadows gathered up the remaining wood chipping to lay outside the Senedd on Sunday.
The Welsh Government is currently in talks with contractors to deliver the new clinically disputed Velindre Cancer Centre which has proven considerably controversial amongst environmentalists, medical practitioners, and local people.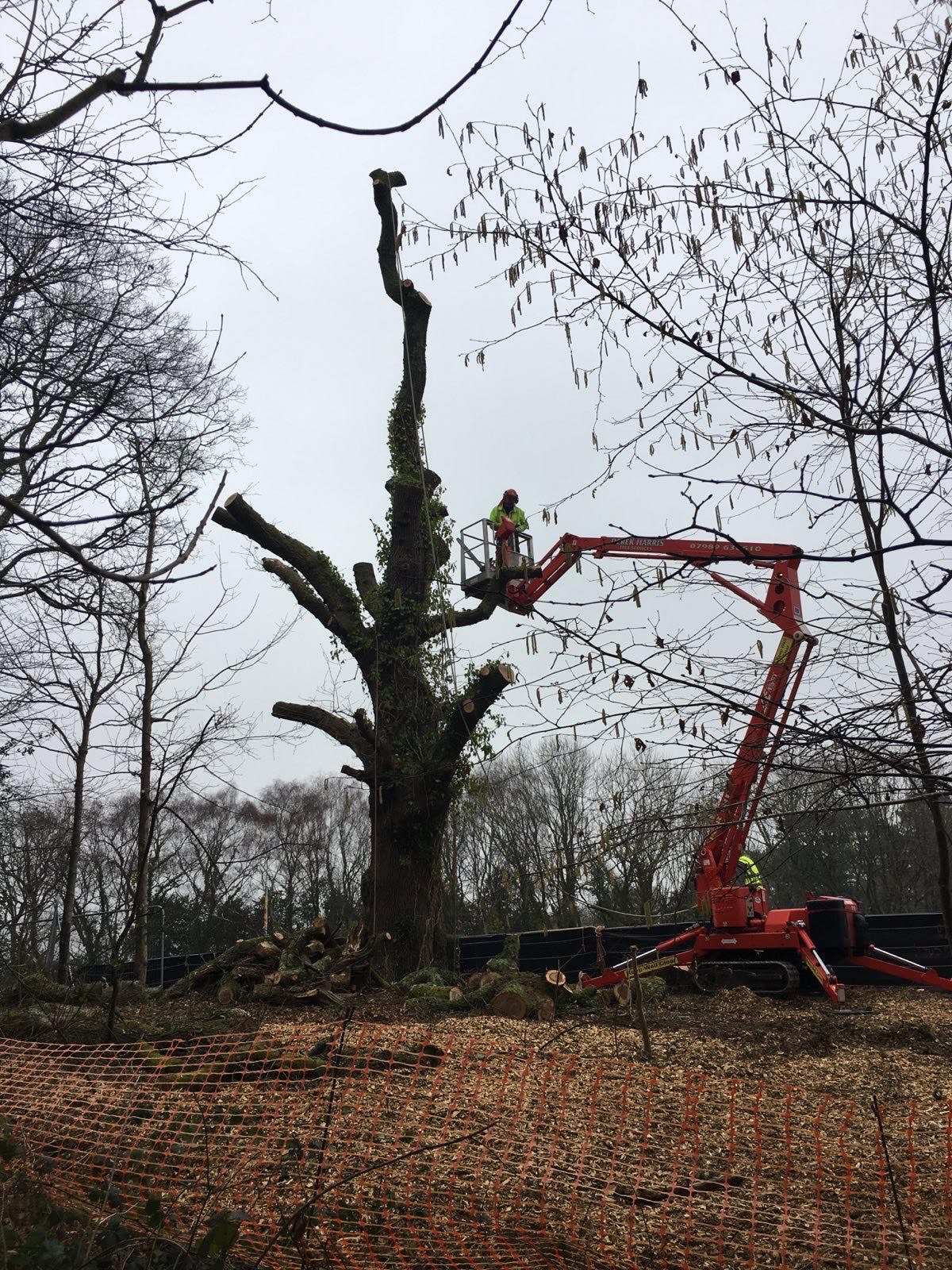 Symbolic
Save the Northern Meadows said the protest was a "symbolic sharing" with the Senedd to highlight that "nature is being failed in Wales".
In a video posted online, the campaigners called on Minster for Climate Change, Julie James and Deputy Minster for Climate Change, Lee Waters, to stop the  construction of a new Velindre Cancer Centre which is being built on the Northern Meadows site and could see 1000 trees felled.
TV presenter Iolo Williams has supported the campaign to save the reserve and urged the Welsh Government and Velindre to re-think the location of the cancer care unit describing the grassland meadows as, "the last wild area left in Cardiff".

Destroyed
A Save the Northern Meadows spokesperson said: "Questions must be answered as to how public money can be spent building on a nature reserve, and how such magnificent ecosystems can be destroyed for public projects when a nature emergency was declared by the Welsh Government in 2021.
"During the planning process, it was communicated to the community the tree would remain, and was to be protected. The failure to protect the tree throws into question other environmental commitments made by Velindre NHS Trust, who also pledged to maintain a 15 meter buffer between the development and the nature reserve.
"Wales is one of the most nature depleted countries in the world, and the nesting season for 2023 is about to start. Felling mature trees and destroying grassland ecosystems, and ignoring protected areas such as nature reserves and sites of interest to nature conservation cannot continue if we are to prevent the eradication of protected species in Wales.
The tree chippings were cleaned up following the protest and have been taken to be used for a local art.
A Welsh Government spokesperson said: "In line with planning permission and agreements with Cardiff Council, it was necessary to prune one of the remaining trees on the new Velindre site to allow for the safe construction to continue and allows the tree to remain in place for the future."
---
Support our Nation today
For the price of a cup of coffee a month you can help us create an independent, not-for-profit, national news service for the people of Wales, by the people of Wales.