News
Cancer treatment waiting times in Wales 'worst on record' warns charity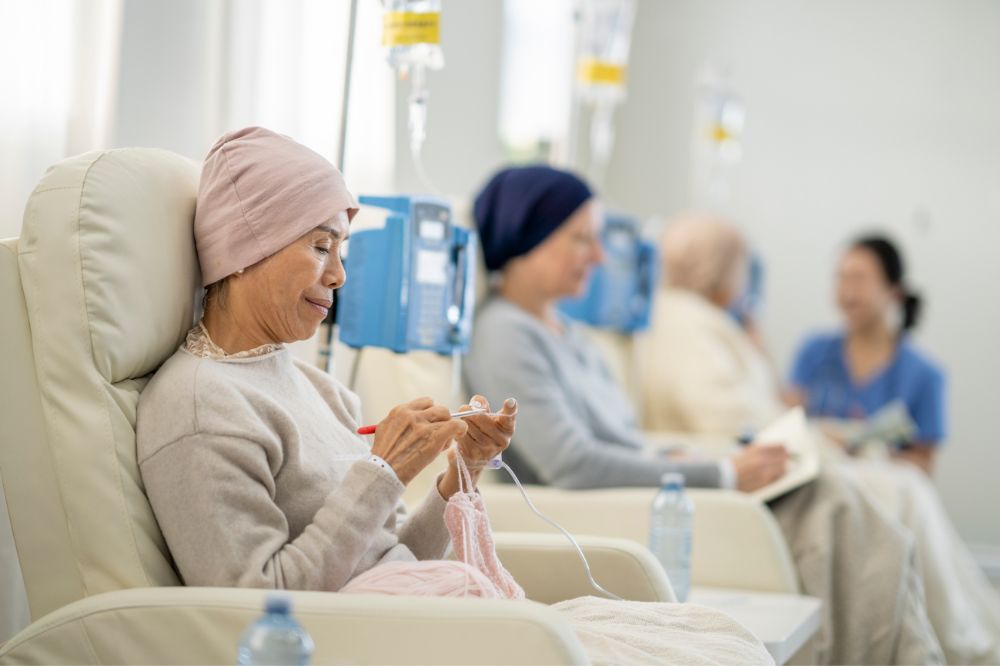 Macmillan Cancer Support has warned that 2023 started with the worst ever performance against Wales' cancer treatment targets, with more people than ever facing delays in life-saving cancer treatment.
Data released today shows that in January only 50.1% of people with cancer started their treatment on time – leaving 879 people to face anxious delays in their care in just one month alone.
The charity is now warning the cancer care system in Wales is in crisis, with half of cancer patients being consistently left with their lives hanging in the balance and facing agonising delays in their care.
Macmillan warns that these concerns run even deeper for certain types of cancer.
Only around a third of people with lower gastrointestinal (28.8%), urological (33.5%), gynaecological (33.7%) and head and neck (37.8%) cancers were treated within the target timeframe – meaning only 1 in 3 people with some of the most common forms of cancer are receiving lifesaving treatment on time.

Tireless efforts
Richard Pugh, Head of Partnerships for Macmillan Cancer Support in Wales said: "Cancer treatment in Wales now rests firmly on the flip of a coin – people with cancer face no better than 50/50 odds on whether they are treated on time, or whether they face the heartache of delays that may impact on the outcomes that can be achieved for them and their quality of life.
"Only recently we warned that 2022 was the worst year on record for cancer treatment, and unfortunately 2023 has begun in the same way – with the poorest performance ever on people getting the timely cancer treatment they need.
"Despite the tireless efforts of NHS staff, there can be little doubt that Wales' cancer care system is in crisis. It is a system that is consistently failing to keep up with a rising demand for cancer care, or to manage the wider pressures being placed upon it.
"This is a situation that will only change if urgent action is taken. Those 50/50 odds on timely cancer care are no odds at all, and the Welsh Government must now offer the leadership required to turn this crisis around and reverse the current trajectory in which more and more people may find their quality of life, or even their chances of survival are lessened because of delays in their care.
"This must start now, with a relentless focus on the training and recruitment required to take the pressure of exhausted NHS staff, and to build the capacity of Wales' specialist cancer care workforce so that it can begin to meet what is an ever-growing demand for cancer care in Wales."
"Macmillan continues to do everything we can to help, and we are here for anyone with cancer and their loved ones. For advice, information or a chat, you can call us free on 0808 808 0000 or visit macmillan.org.uk."
Early detection
The Minister for Health and Social Services, Eluned Morgan, said: "Cancer performance is still not where I expect it to be. The proportion of pathways starting treatment within 62 days of cancer first being suspected was the lowest on record.
"However this reflects our current focus on reducing the number of people that have already waited longer than 62-days for investigation or treatment.
"We are investing heavily in cancer services to improve early detection and provide rapid access to investigation, treatment and high-quality care.
"This includes £86m for new cancer diagnostic and treatment facilities and the increase in the number of training places, with more specialists in cancer diagnosis and treatment.
"The NHS's Cancer Improvement Plan, published in January, will help improve patient outcomes and experiences in the long term, prevent and detect cancer earlier and reduce waiting times.
"I have this week asked the Chief Executive of the NHS in Wales that all health boards put an even greater focus on speeding up early diagnosis and treatment for cancer, ahead of the Ministerial cancer summit next week."
---
Support our Nation today
For the price of a cup of coffee a month you can help us create an independent, not-for-profit, national news service for the people of Wales, by the people of Wales.