News
Cardiff appoints first woman of colour as lord mayor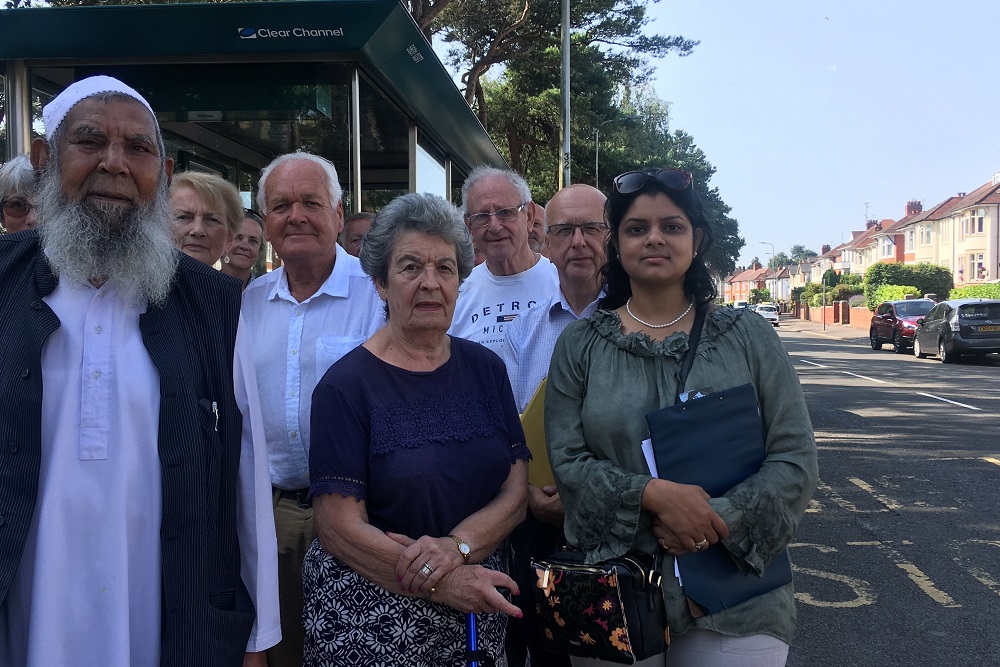 Ted Peskett, local democracy reporter
The first woman of colour to be appointed lord mayor of Cardiff said she hopes to inspire different communities during her tenure.
Cardiff Council's ward member for Cyncoed, Cllr Bablin Molik, was inducted as the lord mayor of Cardiff at the local authority's annual general meeting in City Hall on Thursday May 25.
The appointment of Cllr Molik as the lord mayor of the city also means that she will be the first female to hold the post since 2019.
Cllr Molik has been a councillor since 2017, actively campaigning in her ward for improvements to services like transport and playing a role in a number of the council's committees.
More recently she has acted as the chair of the council's community and adult services scrutiny committee.
However, the path to politics wasn't that clear cut for the Liberal Democrat councillor.
"I never knew that I was going to go into politics," said Cllr Molik.
She added that the challenges of being a woman of colour and having children, and the "challenges that those situations brought in securing employment and progression in your career", played a big part in her journey.
Cllr Molik said: "Having two young girls, I did want the world to be different for them when they come to that stage.
"That is what drove me into politics really. The desire to change things to show that women of colour with young kids can actually do things in such arenas and achieve greatly.
"I had to prove that and open those doors for the community."

Bangladesh
Cllr Molik arrived to Cardiff from Bangladesh with her family in the 1980s at the age of six.
As a "very chatty" young girl, moving to a country where she didn't know the language was a daunting experience for her and throughout her life she said she has had to overcome a number of hurdles in educational and professional settings.
Speaking of some of the challenges she faced at school, Cllr Molik said: "Even when writing assignments they would say maybe your English isn't good enough because your background is such.
"Self doubt does come and it did come in me many times because of those things being said, because I was different.
"The constant challenge for me was to prove those things wrong and it still is today so that the next generation has a better opportunity going forward."
Cllr Molik went on to complete a PhD at Cardiff University and became the CEO of Sight Cymru in 2019.
She added that the support she received from friends and others who were around her at school helped make her journey possible.
Becoming lord mayor will be about more than simply reaching another milestone for Cllr Molik.
Commitment
She said: "It isn't just becoming lord mayor, it is how I deliver in the year then and my commitment that hopefully sends a positive message for everyone in Cardiff."
Cllr Molik, who will be succeeding Cllr Graham Hinchey, said said she will be choosing to support UCAN Productions as her chosen charity
UCAN Productions provides opportunities in performance and creative arts for blind and partially sighted children and young people.
Cllr Molik said the challenges that visually impaired people face often go under the radar and that they quite often don't have the platform to raise their concerns.
"That is something that this group brings to light," she said.
"Society has gone more and more on to platforms which blind people can't engage with and that is setting on more challenges for them.
"They are being blanked out of many policies and decision making."
Cllr Molik went on to said that the Cardiff-based charity does "fantastic work", adding: "The transformation in these young people which I have seen over the years is amazing."
---
Support our Nation today
For the price of a cup of coffee a month you can help us create an independent, not-for-profit, national news service for the people of Wales, by the people of Wales.