News
Cardiff councillor criticised after calling for suspension of Labour MP Rosie Duffield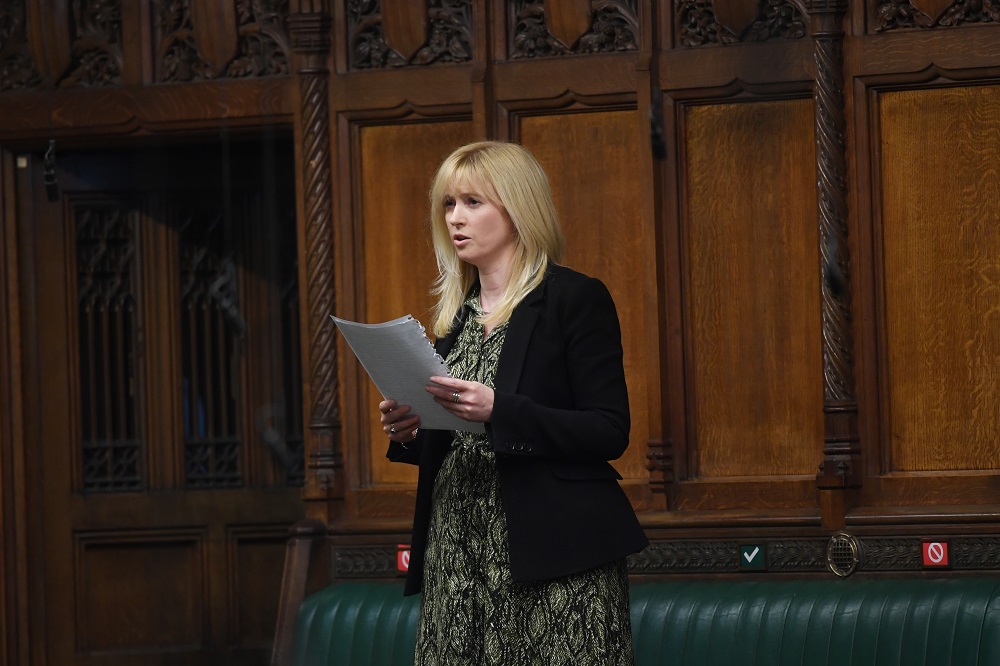 Martin Shipton
A senior Welsh Labour councillor has come in for severe criticism after calling for the suspension of a Labour woman MP who has been the subject of death threats and vile personal abuse.
Cllr Jennifer Burke responded to a tweet from UK Labour promoting the International Transgender Day of Visibility with a tweet of her own stating: "OK, so suspend Rosie Duffield."
Cllr Burke is a member of Cardiff council's cabinet.
Ms Duffield is the Labour MP for Canterbury and has been outspoken in what she sees as the defence of women-only spaces in the context of campaigns for transgender rights.
She has also objected to a reluctance on the part of some trans activists to use the term "woman".
She was accused of being "transphobic" after she liked a tweet suggesting that "individuals with a cervix" should be described as "women".
Ms Duffield has said that the vitriol poured on her – which has included death threats on social media – has left her "completely terrified".
She told The Times that she has in the past suffered intimidation at home and threats from Twitter trolls, but said: "This feels worse — maybe because it strikes at the heart of who you are as a woman, and because it's base, pure misogyny."
There is, she has claimed, a witch hunt underway, stating: "A word like 'transphobe' gets spread around without any actual evidence and the fire is lit."
She has said she knows she will be attacked for speaking out, but has decided to do so because she fears that protections and rights won by previous generations of feminists are in danger of being undermined.

Important voice
Recently Labour leader Sir Keir Starmer defended Ms Duffield during an LBC radio interview, stating that she was "an important voice in the Parliamentary party".
She won Canterbury in the 2017 general election, becoming the seat's first ever Labour MP. She retained it in 2019.
A spokeswoman for the campaign group Merched Cymru (Women of Wales) said: "The personal attacks Rosie Duffield has faced for speaking out about the rights of women and girls are appalling. "It's particularly shocking when they come from elected representatives within her own party.
"It is not transphobic to understand that women and girls face violence and discrimination because of our sex. It is not transphobic to defend the rights and protections our foremothers fought for over generations.
"Unfortunately, it seems there are far too many people in Welsh Labour who have let their personal belief in gender identity ideology cloud their judgement, to the detriment of any rational discussion of the clash between women's rights and the demands of gender activists."
Brave
Cardiff Labour councillor Sue Lent, a former deputy leader of the city's council and a spokeswoman for the group Labour Women's Declaration, said: "Rosie Duffield is a brave Labour MP who dares to speak up in defence of women's sex-based rights under the Equality Act.
"Unfortunately, for this, she has been subjected to terrible threats and abuse.
"Such bullying behaviour deters others from speaking out.
"I have never known a situation like this where politicians are afraid to speak out on behalf of 50% of their constituents.
"It is very disappointing to see Cllr Burke, a senior female councillor, joining in with this bullying of another female Labour politician.
"Shame on her for joining in with the mob who constantly chant "no debate" and think it's OK to intimidate and silence women."
We pointed out to Cllr Burke that Ms Duffield had been subjected to horrendous abuse because of her defence of women-only spaces.
We asked her whether her tweet represented the view of Cardiff council's cabinet, of which she is a member.
We also asked her whether she thought hers was an appropriate comment for a member of the cabinet to have made, especially in view of Sir Keir Starmer's recent comments defending Ms Duffield.
Cllr Burke responded: "My tweet was in a personal capacity."
We also asked council leader Huw Thomas whether Cllr Burke's tweet represented the view of the cabinet and whether he thought it was an appropriate comment for a member of the cabinet to have made, especially in view of Sir Keir Starmer's recent comments defending Ms Duffield.
Cllr Thomas did not respond.
---
Support our Nation today
For the price of a cup of coffee a month you can help us create an independent, not-for-profit, national news service for the people of Wales, by the people of Wales.