News
Care firm robs workers of employment rights and puts them on zero hours contracts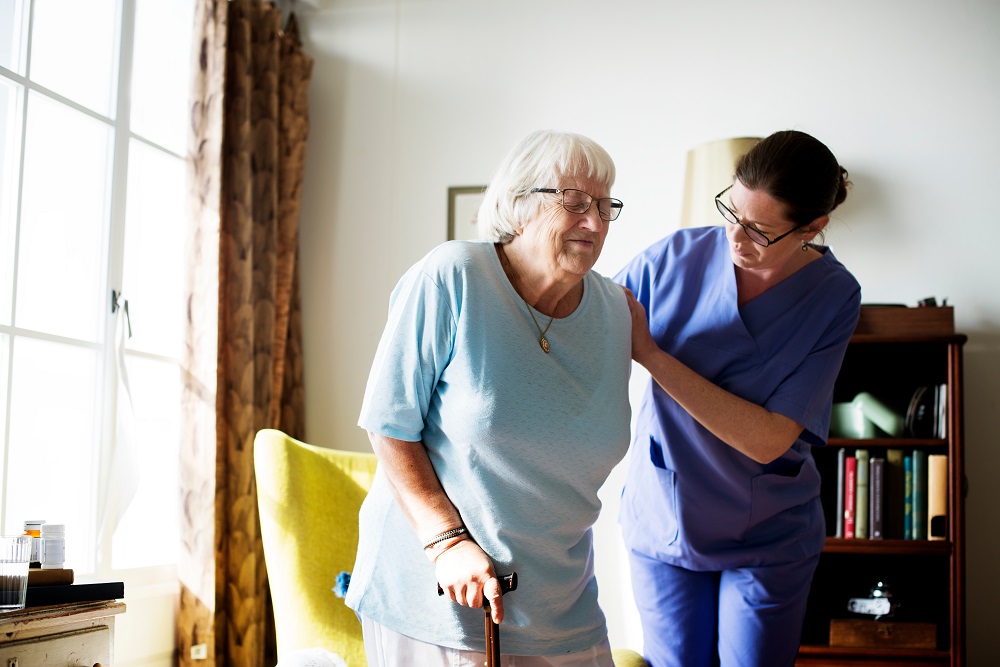 Martin Shipton
A care firm operating across Wales and England has told many of its British workers that their existing employment rights are being rescinded and instead they are being put on zero hours contracts.
At the same time, however, employees recruited from overseas will keep their existing terms and conditions so they can continue to qualify for work visas.
Carers from Britain working for Helping Hands, the trading name for a company called Midshires Care Ltd, were not consulted about the change in their status but informed at a meeting held online.
They subsequently received a letter via email which said: "Following our recent communication and after careful consideration, Helping Hands has made the decision to exercise clause 4.2 in your contract of employment: 'The company may (in its sole and absolute discretion) terminate this agreement and any assignment at any time and with immediate effect by giving you notice whether orally or in writing that it is exercising its right to do so under this clause …'
"Therefore, in accordance with said clause, we are providing you with formal notice to terminate your Guaranteed Income Contract, whereby you will automatically revert to the standard terms and conditions via the Live In Carer Casual Worker Contract. This change will take effect on 07/08/2023.
"We understand this may be disappointing news to receive and we would like to take this opportunity to thank you for your contribution to Helping Hands. We hope to continue working with you, to help you provide the best possible care to our customers, because life is better at home."

Work visa scheme
Such a letter did not go to workers from overseas who have been recruited to work for Helping Hands. Under the UK Government's work visa scheme, foreign workers can come to the UK to work in industries where there are labour shortages. Live-in carers are in that category, but to be granted a visa they need to have a guaranteed annual income of £20,960 or £10.75 per hour. Putting them on zero hours contracts is therefore not practical.
One of the British carers affected by the change, who didn't want to be identified because of the fear of reprisals, said: "Employees who have worked for Helping Hands for years have had their rights taken away and been put on zero hours contracts. As it is, the pay is pretty poor and some of the workers are having to use food banks.
"I have no problem at all with workers coming from other countries, but it's terrible that we are being treated differently."
Mark Turner, the lead official on social care for the trade union Unison, said: "In Wales, there is a higher proportion of for profit, private sector provision of care than any other devolved nation. More than 64% of care is delivered for profit, with over 80,000 care workers in adult care alone, working without any national agreements on pay or conditions.
"In a sector where, 20 years ago, most care workers were union members, with networks of lay stewards, the marketisation of care has driven down pay and conditions and there has been a hostile environment for trades unions, so now these largely women workers have no voice, are exploited and treated appallingly.
"This sounds like another example of women care workers being treated like disposable assets rather than human beings, with families and homes. Until the marketisation ends and care is brought back into the public sector, it'll remain easy for unorganised care workers to be treated as collateral damage in the drive to maintain profit margins.
"Unison is continuing to work with the Welsh Government to improve things for care workers in Wales, but cases like this highlight why fundamental and swift change is needed."
A union source said: "I find it very difficult to believe that an employment tribunal would look kindly at the way the employer is behaving. Those types of clauses that try to deprive workers of their statutory rights are likely to be considered unacceptable."
When seeking comment from Helping Hands – otherwise known as Midshires -, we were advised to send an email with questions to the company's HR department. We did so but have received no response.
In 2021, the last year for which accounts are available, Midshires made a profit before tax of £7.63m. The value of its shareholders' funds were put at £37.443m. It had a total of 5,732 employees and the highest paid director received remuneration of £307,800.
---
Support our Nation today
For the price of a cup of coffee a month you can help us create an independent, not-for-profit, national news service for the people of Wales, by the people of Wales.