News
Charity calls for more fuel support for people with a terminal illness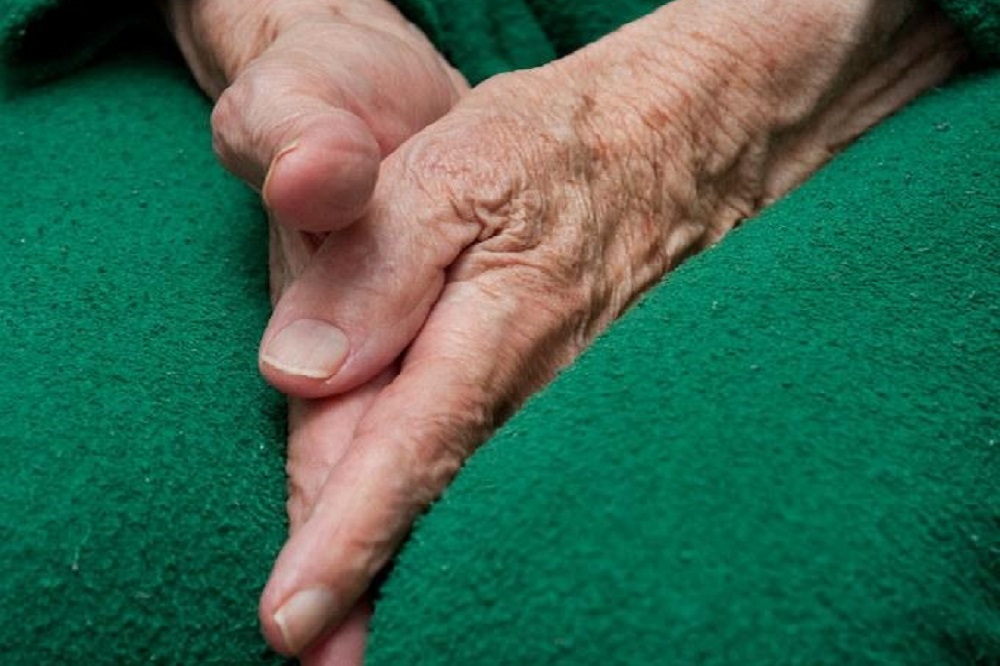 A leading end of life charity is urging the Welsh Government to guarantee people living with a terminal illness will be eligible for support from its new Warm Homes Programme.
The Warm Homes Programme is a Welsh Government scheme which aims to address fuel poverty in Wales.
It replaces previous support which had special health-related eligibility criteria for people with a recognised circulatory, respiratory or mental health condition.
The charity's Senior Policy and Research Manager, Natasha Wynne, said: "Most people say that if they had a terminal illness, as far as possible they would prefer to be cared for and to die at home.
"The sad reality is that as energy costs have sky-rocketed and cost of living pressures intensified over recent years, keeping warm at home has become a real struggle for many, and home may not be a comfortable or safe place.
"Welsh Government must now extend this so that people with any terminal illness are explicitly included, to ensure that those most at risk of the ill effects of fuel poverty do not face additional barriers to accessing support."

Struggling
A survey of Marie Curie staff in Wales conducted in January found that the vast majority (94%), have cared for patients struggling financially, and that affording energy bills is the most common financial difficulty they see among patients.
Nearly all (94%) expressed concerns that patients would not be able to afford to keep their homes warm over winter.
Struggling to meet the extra costs of living with a terminal illness can have a severe impact on people's physical health, with 23% of Marie Curie staff in Wales saying that in their opinion, financial insecurity hastened the deterioration of their patients' conditions.
Marie Curie also found through a survey, conducted by Opinium, that the majority of people (74%) in Wales would struggle to pay their energy bills if they were diagnosed with a terminal illness and unable to work.
Sam Skelton, from Caerleon, has lung, lymph, pleura and spinal cancer and when diagnosed in 2021 was told she most likely had two years to live.
"As far as heating is concerned we racked up an enormous energy bill for last winter and I did really struggle to keep warm," she said.
"I bought an electric blanket as it was cheaper to use than putting the heating on all the time but then was forced to be more sedentary to stay under the blanket. It's a vicious cycle remaining still under an electric blanket to keep warm, because if I was able to be more active, in a suitably warm environment, then I wouldn't feel so cold all the time!
"We currently have a big deficit on our energy bill which we are hoping will decline slowly over summer (with less use) but we will be going into the coming winter already in debt as far as the bills are concerned.
"Struggling to afford heating is definitely not something that someone at the end of their life should be worrying about. I wonder about those less fortunate than I am and how much the worry about bills and actual cold influences their health outcomes. It doesn't seem much of a civilised society that neglects to prioritise the warmth and wellbeing of their most vulnerable really, does it?"
Vicious cycle
Marie Curie Cymru Medical Director, Dr Jo Hayes, says experiences like Sam's are not uncommon for people with any terminal illness – not just those related to respiratory conditions, which are included in special health eligibility criteria under the current programme.
She said: "Dying people are some of the most vulnerable to the health and wellbeing consequences of cold and poor housing. Terminal illness and fuel poverty exist in a vicious cycle: deteriorating health often means reduced mobility and activity, slowing body heat generation and conservation.
"The toll of terminal illness on physical health therefore has a direct impact on heating bills – and the consequences of struggling to meet increased costs can be severe. Cold and damp homes aggravate physical symptoms, worsen infections and affect mental wellbeing. With end-of-life care shifting increasingly out of hospitals and into the community, we must do all we can to ensure that dying at home means dying in comfort and with dignity, not being left out in the cold."
Delyth Jewell MS, the deputy leader of Plaid Cymru's Senedd group is backing the charities appeal to the government and will raise the issue in the Business Statement at the Senedd today (11 July).
She said: "Supporting people when they're at their most vulnerable is vitally important – we shouldn't be putting extra pressures on people who are already going through a desperately difficult time.  I'm looking forward to raising this in the Senedd and hope that urgent support can be made available."
A Welsh Government spokesperson said: "The new Warm Homes Programme will build on the success of our current programme, which has helped tens of thousands of Welsh households reduce their bills and energy consumption.
"As set out in our recent policy statement, it will focus on supporting households least able to pay, including those with specific health conditions in the owner occupier, private rented and housing co-operative sectors, to ensure a just and affordable transition to low carbon homes."
If you have a terminal illness and are struggling with bills, Marie Curie's Information and Support Line has trained energy support officers you can speak to.  Call 0800 090 2309.
---
Support our Nation today
For the price of a cup of coffee a month you can help us create an independent, not-for-profit, national news service for the people of Wales, by the people of Wales.