News
Charity Commission rejects Cathedral's music foundation proposal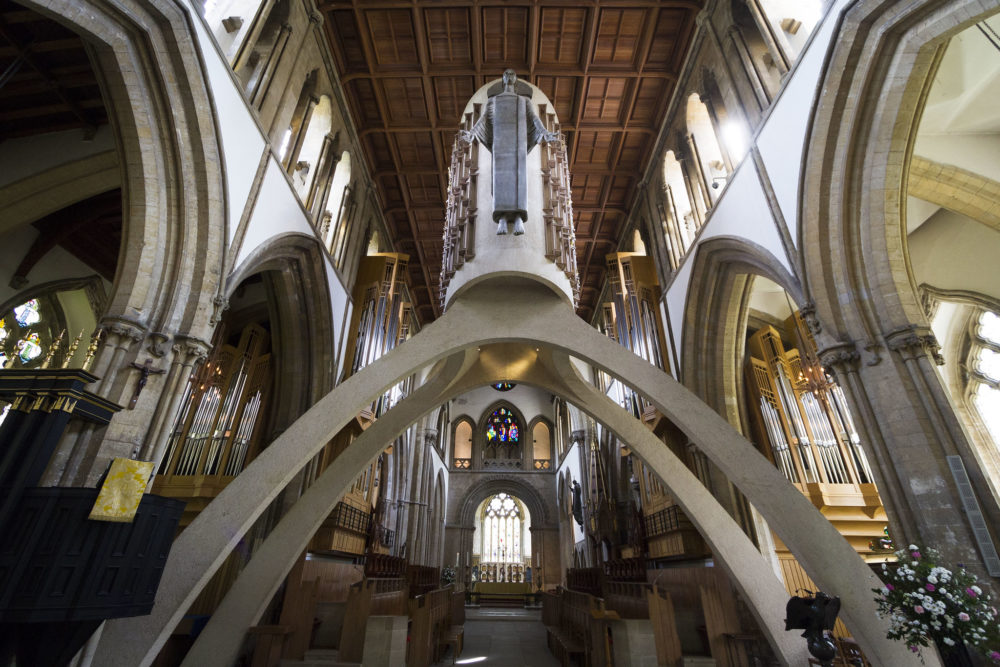 Martin Shipton
A Welsh cathedral has been forced to postpone the launch of a much anticipated music foundation because its application for charitable status has been rejected.
Last October Llandaff Cathedral announced that it was setting up such a foundation "to better support and develop the opportunities available to those who wish to make music" at the cathedral.
A press release issued at the time said: "Music is at the heart of the daily life of Llandaff Cathedral. Our choirs and musicians enrich everyday worship alongside diocesan and national occasions, bringing joy to people across Cardiff, Wales and the UK. The musical life of the Cathedral brings untold benefits to those that are involved, particularly young people, engendering life skills and values such as teamwork and collective responsibility in an atmosphere of world-class performance opportunities."
The cathedral's director of music Stephen Moore said: "We want to strengthen what we already have and strive to build a community of musicians that offers opportunity for anyone who wishes to be involved. The foundation will seek to build on the strong links with the Cathedral School, while also forging new relationships with other schools and educational establishments.
"It will look at ways to engage with former choristers, both those who have left the choirs recently and those who have a connection which is more long standing. The foundation will fundraise for short and long-term projects, promoting and strengthening Llandaff Cathedral as a hub for music in Cardiff, as well as helping to maintain and develop the high standard of music making for which we are known."

Executive
It was announced that Elizabeth Atherton had been appointed as "music foundation executive". The press release said: "Elizabeth joins us with a wealth of experience as a professional singer and educator, and whose early days of development were shaped as a Choral Scholar at Trinity College, Cambridge. Alongside the precentor and director of music, Elizabeth will seek to develop a vision and strategy for the foundation which will take shape over the coming months before a formal launch takes place."
Ms Atherton said: "I am thrilled to be joining the team at Llandaff Cathedral, a very special place indeed, and one that already figures significantly in my life, as my sons are both choristers here. Cathedral music played an integral part in my development as a singer and as the person that I have become, and it is an enormous privilege to be entrusted to lead the building of a music foundation here alongside Stephen Moore and his team, who are already fabulous mentors to so many young people.
"Music has the power to transform lives, and every child should have the opportunity to experience it at the highest level. I am determined to enable as many youngsters as possible to benefit from everything that music education and choral singing has to offer, regardless of their means or background, whilst cementing the status of Llandaff Cathedral as a centre for the arts, both locally and nationally."
A later announcement on Twitter said: "So excited to tell everyone that we've engaged the musical genius that is @IainFarrington to write our first #Commission – an anthem for @LlandaffChoir and local schoolchildren, to receive its #WorldPremière at our launch on September 30. Put the date in your diaries now!"
Postponed
But in a letter to supporters of the project, the Dean of Llandaff Richard Peers has now said: "It is with regret that, due to circumstances beyond our control, the event to launch the Llandaff Cathedral Music Foundation on September 30 is postponed.
"The Charity Commission is unable to incorporate the organisation at present. We are conscious of our duty under the Fundraising Regulator's Code of Practice and feel that launching the Foundation without incorporated charity status may be misleading. This will be disappointing for our supporters, stakeholders and key members of staff who have devoted their time to the success of the launch, but we feel that postponing the event is our only option. Thank you for your support of this venture. We look forward to welcoming you to support the work of the Cathedral's music department in future."
We asked why the Charity Commission had turned down the application for charitable status.
The Dean responded: "The Chapter of Llandaff Cathedral are seeking to expand our provision of music. We made an application to the Charity Commission to establish a separate charity to administer this. The Charity Commission's view was that there was not enough difference between the Cathedral's charitable aims and those proposed for the new charity.
"The Charity Commission has asked that we re-submit our bid. We are now in discussion about when and how to do this. All the work planned for expanding the excellent music at the Cathedral will continue. We are grateful to all our musicians for their service to our common life."
---
Support our Nation today
For the price of a cup of coffee a month you can help us create an independent, not-for-profit, national news service for the people of Wales, by the people of Wales.