News
Charlotte Church to sing at pro-Palestine rally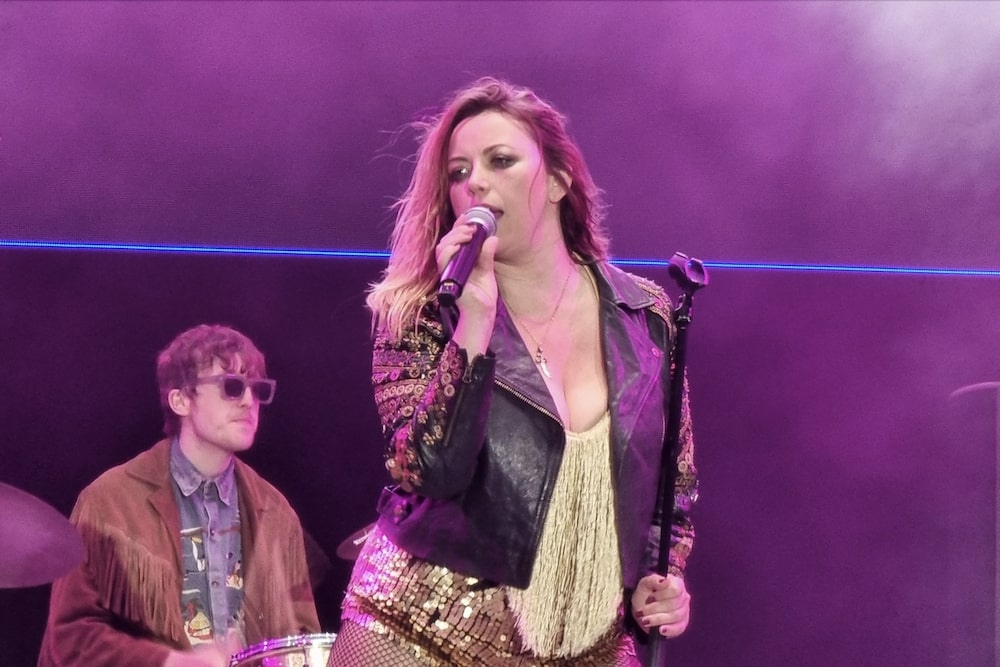 Martin Shipton
Charlotte Church is to sing at a major rally in Cardiff on (Saturday 25 November) calling for a ceasefire in Gaza and justice for Palestinians .
The event will will be held at 1pm on Cardiff Central Square, adjacent to the central railway station.
A coalition – Wales for a Free Palestine – has been formed of groups including the Palestine Solidarity Campaign (PSC) calling for justice for Palestinians and a ceasefire in Gaza. Together, the group has organised the event, set to be one of the largest the capital has seen.
Several Palestinian speakers, including Sumayya Ahmed (Chair of Palestine Social Club) and Lujane Conibear will lead the call for an immediate ceasefire.

Solidarity
Ms Church, from Cardiff, will perform at the rally and call for solidarity with Palestine.
Numerous other speakers will add their voices for an end to the bloodshed and calls for a ceasefire including Senedd members Peredur Owen Griffiths (Plaid Cymru) and Jenny Rathbone (Welsh Labour), PSC honorary president Betty Hunter, Mairéad Canavan (NEU Wales Executive member), Natasha Hirst (NUJ President), Marianne Owens (PCS Chair), and speakers from other unions and faith organisations to be confirmed.
Ms Hirst will speak about the plight of Palestinian journalists and others covering the conflict in Gaza, many of whom have died.
Economic support
The all-Wales Boycott, Divestment and Sanctions campaign, aimed at withdrawing economic support for Israel, will also be launched at the rally.
Maggie Morgan, Chair of Cardiff Palestine Solidarity Campaign, says: "The aim of the rally is to build on the Senedd vote and general public outcry at the current Israeli massacre of innocent civilians, including children, in Gaza. We want to establish Cymru as a nation that stands in solidarity with the Palestinian people and acknowledges Israel's apartheid."
The Senedd passed a ceasefire motion on November 8, making the Welsh Parliament one of only three reported to have voted for a ceasefire in Gaza in western Europe. The parliaments of Ireland and Catalonia did so in October.
---
Support our Nation today
For the price of a cup of coffee a month you can help us create an independent, not-for-profit, national news service for the people of Wales, by the people of Wales.