News
Child sexual abuse survivors urge tech companies to make products safer for children ahead of new laws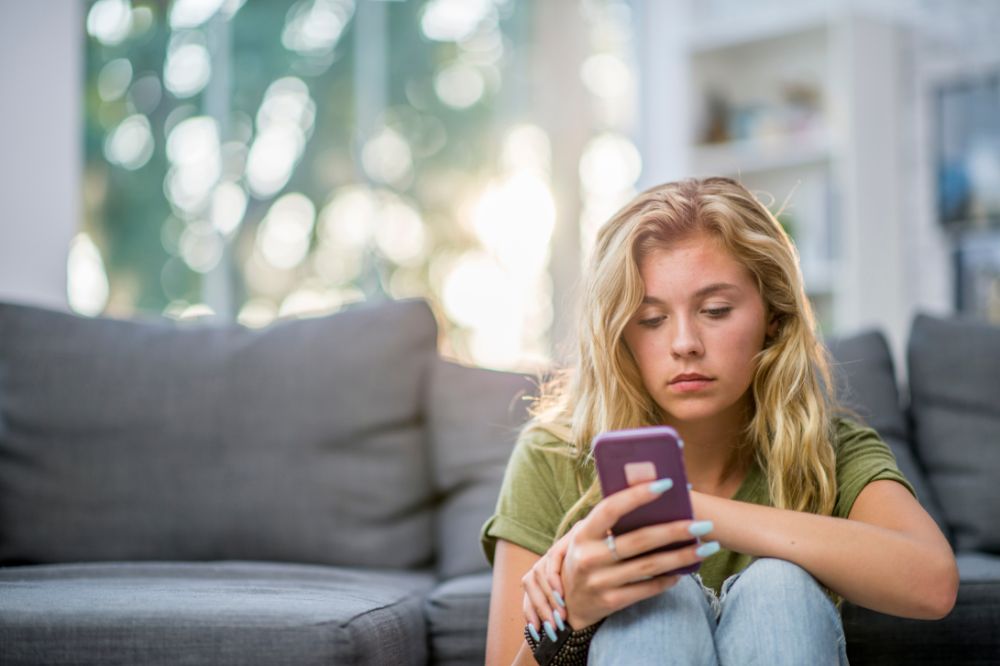 A global coalition of more than 100 sexual abuse survivors, families and child safety experts have demanded tech companies act now to make sure their platforms are safe for children.
The letter to tech bosses was spearheaded by a survivor who was sexually abused via encrypted messaging app WhatsApp as a 13-year-old and has been signed by 43 survivors of online child sexual abuse and 61 global child safety organisations and academics.
It urges companies to engage with survivors to assess the child safety risks of new and current products, including end-to-end encrypted messaging services.
The letter has been sent to executives at tech platforms including Mark Zuckerberg at Meta, Evan Spiegel at Snap, Meredith Whittaker at Signal and Tim Cook at Apple.
One signatory, S4C  television presenter  Mared Parry, said: "I was 14 when men ten years older would message asking for photos. They'd start off friendly but always turned sexual and they'd try to persuade me to meet them.
"Looking back, I can see I was manipulated into sending pictures of myself, and that's why we need this new law to protect other teenagers from the same."

Safety
Other signatories include Phoenix 11, a collective of survivors whose child sexual abuse was recorded and distributed online, and survivors who work directly with the NSPCC as online safety campaigners.
Frida, who spearheaded the campaign said: "As a 13-year-old, I deserved to be safe, and I deserved the right to express myself on the internet. As someone in my early twenties I deserve the right to privacy, the right to know that explicit images and videos of me as a child can't continue to be shared.
"For myself and millions of other young people at risk of sexual violence online, the right to express ourselves online does not come with the right to be safe and the right to have privacy. It is time for you to take responsibility for upholding the rights and safety of your users.
Organisations who signed include The Alliance to Counter Crime Online, Barnardo's, The Canadian Centre for Child Protection, Collective Shout, ECPAT International, Eurochild and The Network for Children's Rights amongst others.
Online grooming crimes against children in the UK have risen by 82% in the last 5 years and there has been a 66% increase in child abuse image offences recorded by UK police over 5 years.
Countries across the globe are currently legislating to protect children from sexual abuse
online, including in messaging apps and end-to-end encrypted services.
Law
In the UK, the Online Safety Bill could be passed tomorrow (19 September) in Parliament.
Meanwhile in the European Union, charities are coming together this week to support regulation currently being considered to prevent and combat child sexual abuse online.
The coalition says that tackling online abuse needs to be a global effort and tech bosses
should not wait for regulation to begin work to make their platforms safer.
It adds that companies must accept upcoming legislation and begin work to ensure their
products protect the safety and privacy rights of all users, including child sexual abuse
victims and those at risk of grooming.
The letter, signed by representatives from 24 countries, sets out three key recommendations that technology companies could implement now to show their commitment to keeping all children safe online including:
Seek out the perspectives of users whose rights and safety have been eroded by their
products.
Commit to not pursuing products or services that harm users unless there are stringent
safeguards, informed by the perspectives of survivors, in place first. This includes the rollout
of end-to-end encryption.
Produce and publish impact assessments which identify who will be adversely impacted by
product decisions and what mitigations are in place to uphold their rights and safety.
Sir Peter Wanless, CEO at the NSPCC, said: "Frida has shown incredible strength in sharing her story and standing up for thousands of victims and survivors who have experienced abuse and exploitation online.
"We need a global effort to ensure young people like Frida have their safety and privacy rights respected, including within end-to-end encrypted messaging services.
"It is crucial that legislators use the opportunities they have to give children the protections they deserve online. Meanwhile, tech companies need to be getting ahead of legislation and act now to make their products safe for all users who rely on their services, including children and abuse victims."
---
Support our Nation today
For the price of a cup of coffee a month you can help us create an independent, not-for-profit, national news service for the people of Wales, by the people of Wales.