News
'Clear blue water' between Welsh Conservative government and previous 20 years of Senedd says RT Davies
//= do_shortcode('[in-content-square]')?>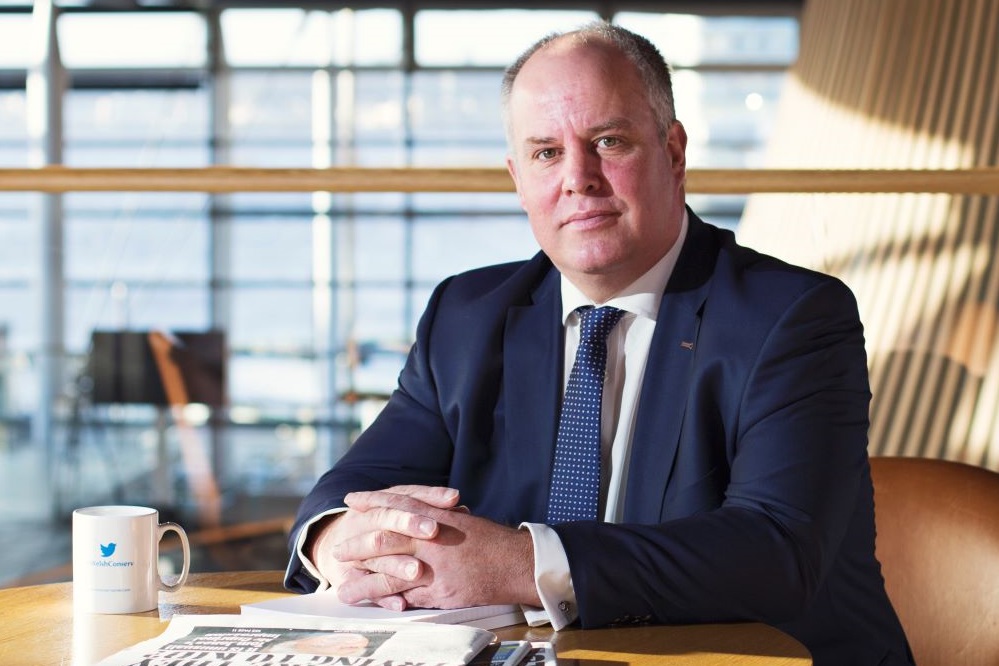 Andrew RT Davies will say tomorrow that there would be "clear blue water" between a Conservative government at the Senedd and the previous 20 years of devolution.
His speech will echo the famous 'clear red water' speech made by former First Minister Rhodri Morgan – and co-written by the current First Minister Mark Drakeford.
The 'clear red water' speech referred to the Welsh Government's independence from the UK Labour government at Westminster but Andrew RT Davies will say that he would build a moat between his own administration and the previous two decades.
"It's time for clear blue water," he will say. "And the Welsh public will know they will get that Clear Blue Water if they vote Welsh Conservative on May 6.
"A clear blue water between the Welsh Conservatives and the parties of the status quo in the Cardiff Bay establishment."
The speech will be streamed on the Welsh Conservative Facebook page tomorrow, Wednesday, at 12 noon.
"This Senedd election is the most important we've ever seen," he will say. "After the pandemic and 22 years of Labour-run devolution, Wales is at a crossroads.
"It's time to turn the page and change our country for the better. Because 22 years of one party running Wales – propped up by their little helpers on the left in Plaid Cymru – isn't healthy."
He will however add that "that's not to say everything Labour has done has been bad," listing among their positive changes the plastic bag levy and organ donation.
"But in other areas – in areas that I believe are most important to the future of our country – such as the economy, NHS, and education, Labour haven't been good enough," he will say.

'Confusion'
The speech will focus on the need for the Senedd to kick on and use the powers it has rather than requesting more from Westminster.
"We currently have our most powerful ever parliament – for some too much, for others too little," he will say.
"Labour and the nationalists will always bang on about more powers. What they have is never enough. They don't have any other ideas.
"But we already have the tools to change course and build a better Wales. Anyone who claims otherwise is misleading you. Only a bad workman blames his tools.
"It's time to use them and trust the Welsh people, the entrepreneurs, the tradespeople, the businesses and our public services.
"And after the devastation of covid to our economy and people's livelihoods we can't afford to focus on the constitution.
"The priority has to be building a stronger economy. And the Welsh Conservatives are clear where we stand.
"It's no more powers, no more politicians, no more taxes, no more constitutional chaos. It's just the Welsh economy, stupid."