News
Coleg Gwent launches first in Wales access to medicine course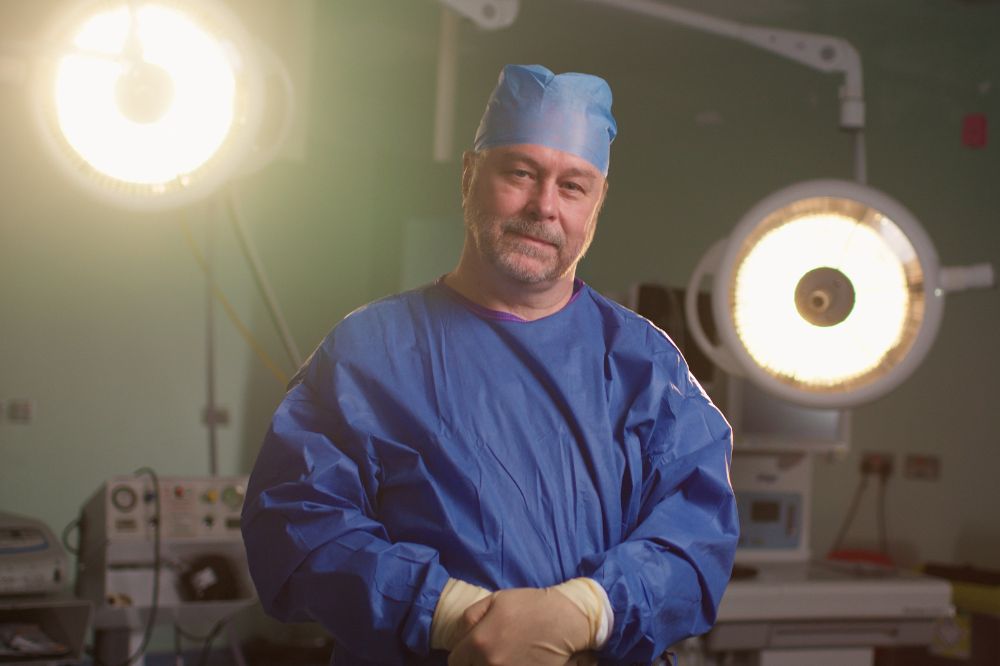 In a move toward inclusivity and equal opportunity, Coleg Gwent will offer students from less advantaged backgrounds an opportunity to study an access to medicine course.  
The college has joined forces with Agored Cymru and Professor Paul Edwards to deliver the course which is a first of its kind in Wales.
For many students from disadvantaged backgrounds, the path to becoming a healthcare professional has been fraught with challenges and limitations.
Financial constraints, a lack of academic guidance, and self-doubt have often deterred aspiring medical professionals. However, Coleg Gwent's Access to Medicine course endeavours to address these issues head-on. 
Coleg Gwent is working with Professor Paul Edwards, Consultant Surgeon and Assistant Medical Director for Aneurin Bevan University Health Board to launch the course, which will be running for the first time, at its Crosskeys campus this September.  
Because of his exposure to social deprivation and lack of confidence in himself as a child, Professor Edwards has decided to challenge the traditional methods of entering the medical field, with the aim of making it more accessible.    
Wake-up call
He said: "I grew up in Blackwood and studied A levels at Coleg Gwent. When I was 18, I didn't have any aspirations, I struggled with confidence, and I didn't think I was good enough. It was because of these reasons that I didn't do well.
"The grades I achieved were below standard, and I was disappointed with myself. My A level results were the wake-up call I needed to change my attitude. I picked myself back up and pushed myself to apply to Aston University to study for a Bachelor of Science Degree through clearing. 
"I knew I needed to work extremely hard, and before long I shot to the top of my year. I had found my way. After my degree, I completed a PhD and decided that I wanted to pursue medicine.
"Growing up in a small Welsh town, I'd always thought a medical degree was something out of my reach. But, in 1991 I started my medical degree at Southampton medical school, and quickly became top of the class. What I realised was that I was so much more than my grades at A Level." 

Open doors
Designed to empower students, this transformative access course aims to open doors and pave the way for talented individuals who have traditionally faced barriers in entering the field of medicine – whether that's not achieving the grades they wanted in school, financial constraints or feelings of self-doubt.  
Professor Edwards said : "I decided to work with Coleg Gwent to launch the Access to Medicine course because I wanted to challenge the stereotypical system that without academic excellence measured by A level grades, you can't enter the medical profession.
"We are targeting students in Wales from underprivileged backgrounds or those who may have missed the chance to study medicine at university because they faced barriers in their personal lives.
"There is a huge amount of underused talent in Wales and so by targeting these students, we are helping to make the profession more accessible, more diverse and more representative of our local community." 
The course is a one-year intensive study route, covering chemistry, maths and biology. It's a first of its kind in Wales and will bring people up to an equivalent of three grade As in Science – the traditional acceptance offer for studying a medicine degree.  
Typically, it takes up to 15 years of training to become a fully qualified specialist doctor, including five years at medical school at a cost of up to £50,000 a year in fees. There is little surprise that approximately only 6% of doctors come from the poorest postcodes in Wales. 
Professor Edwards added: "The Access to Medicine course is a free course, meaning that students work towards an equivalent foundation medical degree, at no cost. The aim is to help encourage participation from those facing financial challenges, and alleviate the economic strain on students, giving them the time to focus on their studies and nurture their passion for medicine." 
 A stand-out feature of the Access to Medicine course is the emphasis on hands-on clinical exposure. Students will have the opportunity to observe clinical procedures and patient care under the guidance of experienced professionals.
Vital
Dr Jamie Read, Dean of Medical Education and Specialist Geriatrician at Cardiff University School of Medicine, collaborated with Coleg Gwent and Professor Paul Edwards in developing the course at the Crosskeys campus. Cardiff University is offering students who successfully complete the course an interview for its medical school. 
Dr Read said: "Being a doctor is a hugely rewarding career, but one that has not always been accessible to people from all backgrounds. This is clearly unacceptable, and this course is a vitally important step to address some of the inequalities in applying to medical school. The clinical focus of the course is especially welcome and will put future medical school applicants in a really strong position." 
Professor Edwards added: "By widening the access to medical education, Coleg Gwent is taking a significant step toward creating a more diverse and inclusive healthcare workforce. The Access to Medicine course aims to foster an environment where students from all backgrounds can thrive, regardless of their personal circumstances, historical failures or financial deprivations. The college will review each application on a case-by-case basis but primarily this course is for those from a widening access background with a genuine passion for medicine."
To find out more and to apply click here.
---
Support our Nation today
For the price of a cup of coffee a month you can help us create an independent, not-for-profit, national news service for the people of Wales, by the people of Wales.