News
Commission on Wales' future is an 'opportunity to make the case for independence'
//= do_shortcode('[in-content-square]')?>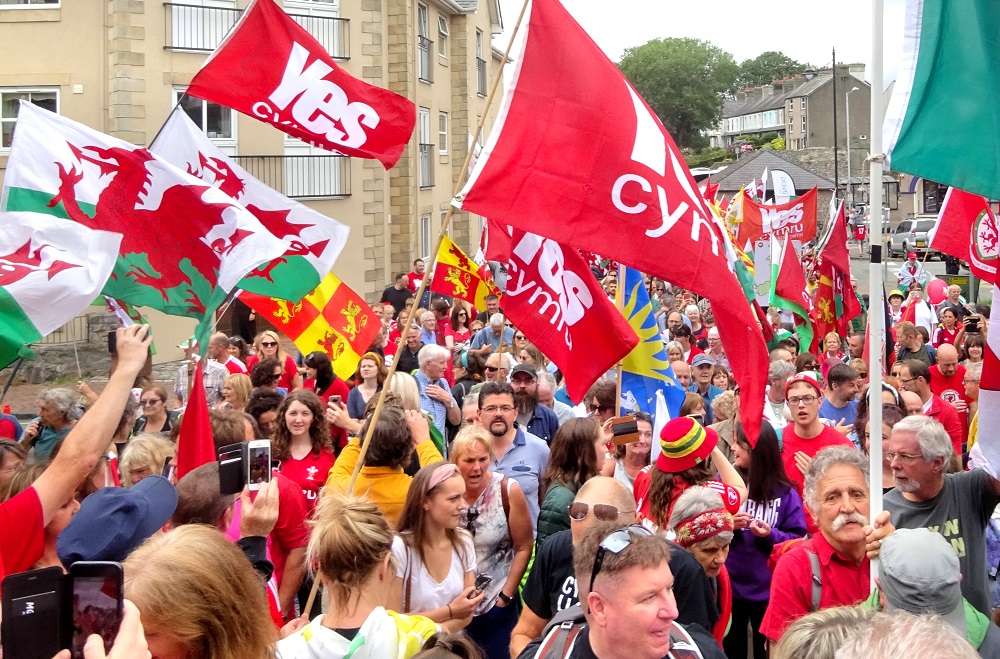 The independent constitutional commission on Wales' future is an opportunity to "make the case for independence" according to Plaid Cymru.
The party's Constitution and Justice and Justice spokesperson, Rhys ab Owen, was responding to the announcement that Archbishop of Canterbury Dr Rowan Williams and former Welsh football international Professor Laura McAllister will chair the commission set up by the Welsh Government.
Plaid have welcomed the move, saying they will "engage constructively" with it, and that they will argue that "Wales's future are placed in Wales's hands".
According to the Welsh Government the aim will be to develop options for fundamental reform of the constitutional structures of the UK and how it can best improve outcomes for the people of Wales.
But Laura McAllister said that all options would be in the table – including independence.
Rhys ab Owen said: "A Constitutional Commission is an opportunity to hold the most wide-ranging national conversation about Wales's future in the history of devolution.
"We welcome Professor Laura McAllister and Dr Rowan Williams to post and wish them well in their roles as Chairs.
"Plaid Cymru looks forward to engaging constructively with the Commission and its work, making use of every opportunity it presents to make the case for independence and that our nation's interests will be best served when decisions over Wales's future are placed in Wales's hands."

'Rejected' 
The Welsh Conservatives have hit out at the commission with the party's Shadow Minister for the Constitution, Darren Millar MS saying: "People in Wales overwhelmingly rejected independence at the recent Senedd elections; and why the Welsh Labour Government would want to waste it's time and resources discussing the topic is beyond me.
"Instead of prioritising discussions on independence and constitutional change the Welsh Labour Government should be using the powers it already has to get to grips with the challenges facing Wales.
"Talking up independence and talking down the Union won't do anything to address the waiting list backlog in our NHS, the months of lost education experienced by our young people, or the adverse impact of severe restrictions on our economy and society."